Opioid epidemic helped fuel spike in kids living in foster care, study says
Nearly a quarter of the children living in foster care nationally were removed from their homes because of parental drug use. The rate is worse in Pennsylvania.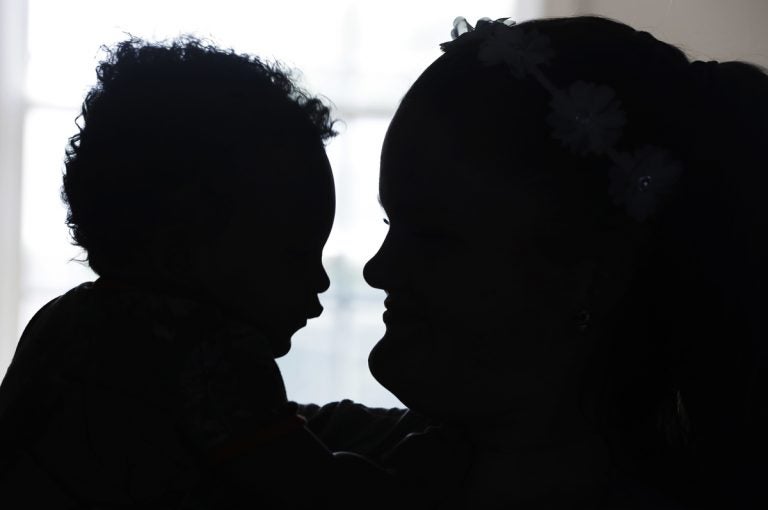 Talk about the opioid epidemic often centers on overdoses and the scores of lives lost to addiction.
But what about the children of addicts?
Opioid addiction helped fuel a recent rise in the number of kids in foster care, according to an annual report released in late November by the federal Administration for Children and Families.
The agency found that the number of children living in foster care nationally climbed for the fourth year in a row, to about 437,500.
And almost a quarter of them were removed from their homes because at least one parent abused drugs, the agency found.
The rate is even more alarming in Pennsylvania.
More than half — 55 percent — of the 16,000 children in foster care statewide, as of Sept. 3, 2015, were taken from their homes because of parental drug use, according to state department of human services data.
"The continued trend of parental substance abuse is very concerning, especially when it means children must enter foster care as a result," said Steven Wagner of the Administration for Children and Families. "The seriousness of parental substance abuse, including the abuse of opioids, is an issue we at (Health and Human Services) will be addressing through prevention, treatment and recovery-support measures."
Opioids are just as much a problem in Philadelphia as anywhere else.
But they're not affecting the city's foster care system in the same way, said Heather Keafer, a spokeswoman for the city Department of Human Services.
"Philadelphia's been managing a drug epidemic for a while now, and so what other counties are experiencing, Philadelphia experienced years ago," Keafer said.
The city has seen a slight downward trend in the number of kids in foster care, with just over 6,000 children in the system now – down from 6,384 in fiscal year 2015.
That drop came even as calls to the city's Child Abuse and Neglect Hotline spiked, from about 21,000 in 2014 to more than 34,000 in 2017.
Why the climb in calls?
The conviction of Sandusky, a former Penn State University coach, in a child molestation scandal led Pennsylvania lawmakers to pass 23 new laws that expanded who is considered a mandated reporter of child abuse and broadened the definition of what must be reported.
"Even given that increase, we've been able to keep numbers stable of children who come into the system and require care," Keafer said.
She credited her agency's efforts to keep kids with their families, as long as no safety hazards exist, by fixing what's wrong in the home. That might mean anything from connecting a parent with mental health services to addressing housing and education needs, she added.
Still, there are never enough foster parents, Keafer said.
"The need is ever-present. We really all need to work together. The old cliche that it takes a village is absolutely true," she said. "We have a lot of kids in Philadelphia who need a foster home. They need parents and a family who will really provide a safe, secure, loving space while we work to reunify them with their parents."
WHYY is your source for fact-based, in-depth journalism and information. As a nonprofit organization, we rely on financial support from readers like you. Please give today.