A curfew isn't the way to protect Philly teens
A Philly teen suggests taking away her freedom under the new curfew law is not going to be the path to a safer city.
Minors have no room to breathe if the city is worried about holding control over what we decide to do during our free time — and when we can do it.
Earlier this month, Philadelphia City Council unanimously passed an ordinance for a new summer curfew restriction. It requires minors who are 17 years old and under to be indoors by 10 p.m., when it used to be that teens who were 16 and 17 could stay out until midnight. While Philadelphia has had a curfew since 1955, the new adjustment is in place through September.
As a 17-year-old African American girl who loves going out with her friends, I don't want to worry about local government dictating my personal time.
When out past curfew, minors may be stopped and picked up by police and taken home, to a resource center, or a police station. The purpose of this curfew is to prevent violence among young people, since statistics show many gun deaths include teens and people in their early 20s. To lower the violence rate in these age groups, this ordinance is meant to keep minors safe from danger.
But the thing is, there is a lack of evidence that curfews will decrease crime among teenagers and young people.
Gun violence — violence in general — is something the city needs to take control of, but taking away freedom from young teens isn't the right path. As much as I want to take this new curfew seriously, it's ridiculous to watch the city take away yet another piece of freedom from young people.
Teenagers around my age like to go out late at night with friends and have fun. Going outside and actually exploring places is a way to maintain our happiness. A lot of teenagers, including myself, feel isolated and can't stay in the house for too long, especially after being at home for so long during the pandemic. It can increase social anxiety and limit in-person socializing with the outside world.
There have been many times where my friends and I had planned on going somewhere out late and having a good time. This rule takes away our ability to do that. We shouldn't have to worry or be afraid of staying out after a curfew because city officials can't control a larger issue happening in our city.
Let's be real — our justice system is horrible and our police system is no better.
Teenagers are scared of getting involved with the police. Even though the Philadelphia Police Department says that the curfew won't be enforced through arrests, there is still fear of a bad interaction. Police brutality has been a consistent concern over these past couple of years.
Citizens, especially Black and brown ones, lose their lives because the police have so much power and control under that badge. That badge gives police this overwhelming amount of superiority that can lead to life or death encounters.
Teenagers in Philadelphia know the amount of deaths where officers are involved. Some of us have even witnessed first-hand a situation created by the police. Some of us feel that pain. This curfew isn't going to do anything but grow that fear, that anxiety that lives within us, especially those of us who are people of color.
Even though this ordinance has the full intention of protection, you'll never know what kind of officer you'll run into. You could encounter a calm, collected police officer just doing his job, or you could run into an officer who sees you as a threat, when you could literally just be an innocent teenager wanting to live your life.
At least on paper, this curfew is mild compared to the one set by Mayor Michael Nutter back in 2011. Over ten years ago, if a teenager was caught out past their curfew, both the child and the parents would be fined up to $500 each violation. Not to mention the 50 arrests of young people that took place because they broke the curfew laws. Imagine ruining your records all because you wanted to be yourself and explore the world, without worrying about time.
City officials aren't taking into consideration our free will at all, as usual.
Society already puts enough pressure on our generation to become professional perfectionists —  many of us have jobs that take up most of our days and nighttime is the only time we have left to enjoy and do whatever we please.
The city shouldn't take away our freedom without proof that this law will cause change in our community. If they're so concerned about keeping young teenagers safe and entertained, they should put more funding into recreation centers or improve and clean up the centers we have now.
A'liyah Kent is a 17-year-old senior at Hill Freedman World Academy. She lives in Germantown and is a student journalist working with the WHYY Youth Employment Program.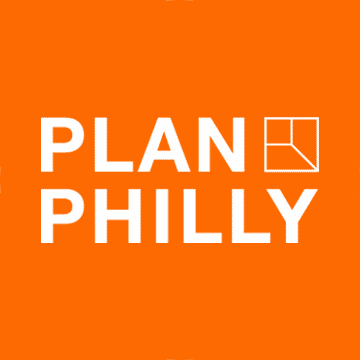 WHYY is your source for fact-based, in-depth journalism and information. As a nonprofit organization, we rely on financial support from readers like you. Please give today.