October 7: Philly as energy boomtown | Venice Island reborn | 4224 Baltimore and Blackwell | Inside Delaware Generating Station | Mike DiBerardinis Q&A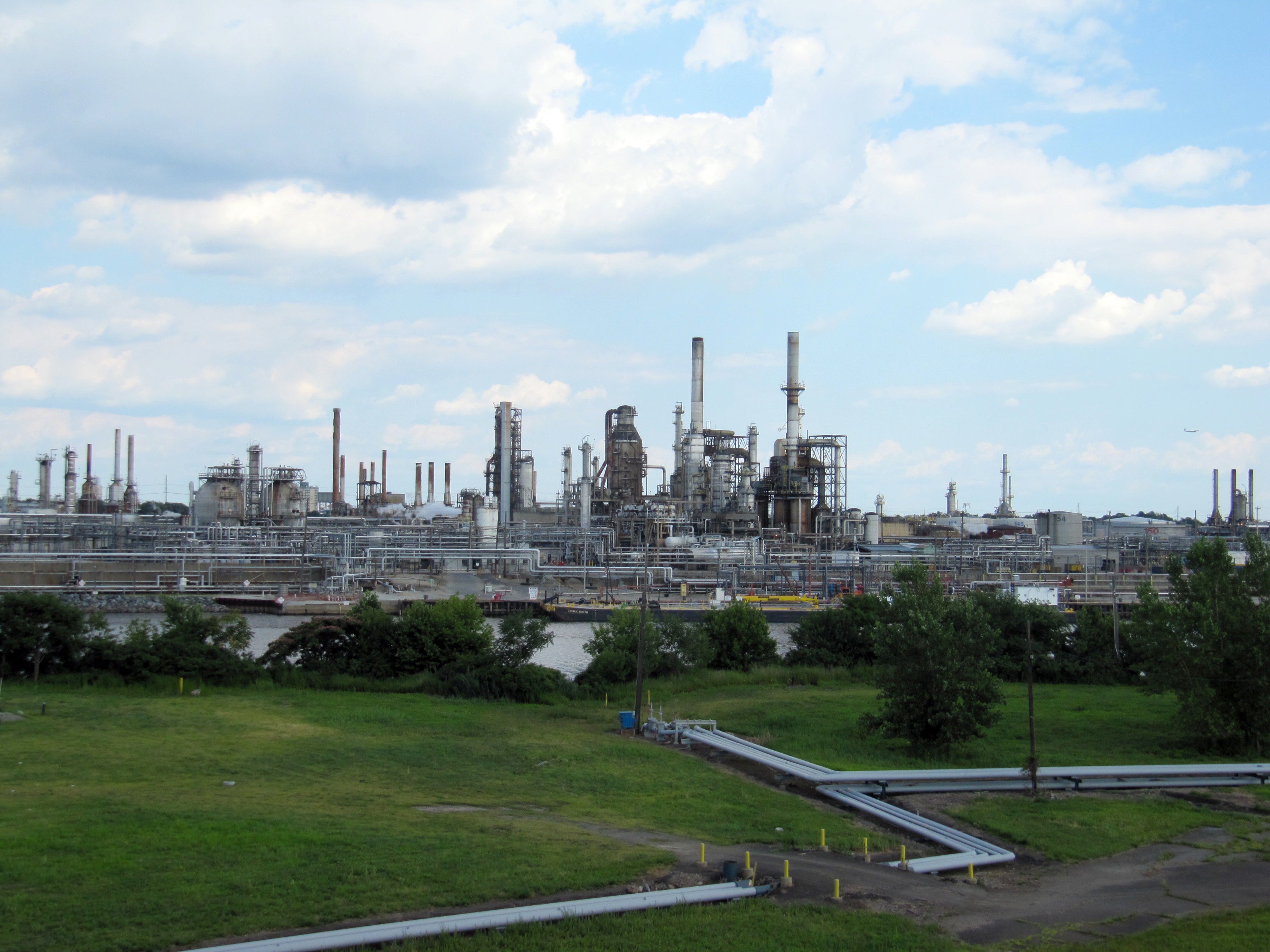 Good morning, Philly. Ashley here, jumping back into the morning news seat while Jon's on vacation.
Will Philadelphia be reborn as a Gulf Coast style energy and manufacturing hub, remade thanks to fuel extraction in the Marcellus Shale gas fields? PhillyMag's Patrick Kerkstra dives into this radical yet possible vision, which could wholly transform Philadelphia's economy and environment. It's a must-read.
In a harmonious marriage of stormwater management and recreational upgrades, the remade Venice Island officially opens today, the Daily News reports. The collaborative project between the Water Department and Parks and Recreation adds a 4-million gallon underground basin and pump house to help alleviate Manayunk's tendency to flood, topped with a new playground, sprayground, performing arts center and parking lot. The project is the result of 10 years of work, and a $46 million investment. As Jane Lipton, executive director of the Manayunk Development Corporation, said, "You have to be willing to dream."
Wondering why plans to build a mixed-use building at 43rd Street and Baltimore Avenue stalled out? Look no further than Councilwoman Jannie Blackwell's exercise of councilmanic prerogative writes Inga Saffron. Developers held a series of public input sessions that meaningfully helped shape the 4224 Baltimore project, leading to broad-based community support for a zoning change to allow for high-density mixed-use residential/commercial development. The developers have sought a legislative rezoning since the site's zoning is outdated, but Blackwell will not introduce the bill and has not explained why. Neighbors have started a petition in support of the development, hoping to save the large site from by-right development and prompt Blackwell into action.
Take a peek inside the historic Delaware Generating Station next to Penn Treaty Park in Fishtown via this Hidden City Daily photo essay. The majestic powerhouse is being offered for sale and its reuse could be transformational for the revitalizing Delaware waterfront.
Mike DiBerardinis, the city's deputy mayor for environmental and community resources, sat down for a Q&A with the Chris Brennan, ranging from his history as a homesteading activist in Kensington to his time working for Ed Rendell as mayor and governor. His guiding focus, which makes solid advice for anyone trying to fill his shoes next: "Help kids succeed in their own neighborhoods on their own terms, take care of natural resources under our jurisdiction, and do that with a deep connection to our citizens. You can't do one and two without three."