NWS: N.J. rip currents potentially 'life-threatening' to anyone who enters ocean Tuesday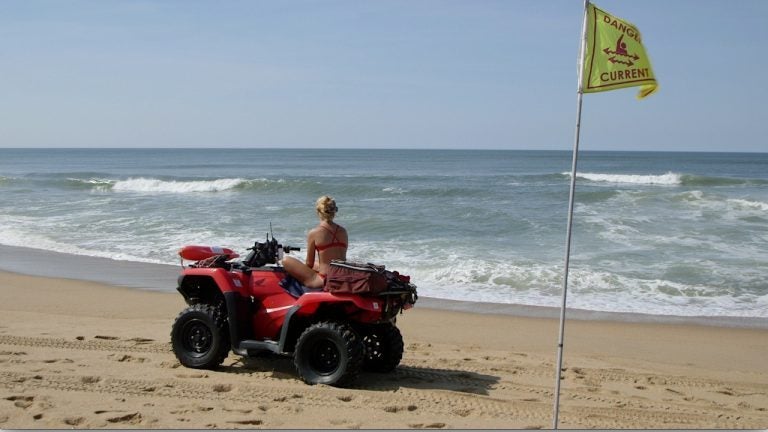 Anyone entering the ocean in New Jersey on Tuesday could face potentially life-threatening conditions, forecasters warn.
A continuing onshore flow and rough surf are creating a high risk of rip currents, according to the National Weather Service. As winds diminish on Wednesday, the risk will likely become moderate, forecasters say.
Lifeguards are not yet fully on-duty throughout the Jersey Shore, where the ocean temperature is currently still a bit chilly in the lower 60s.
Rip currents are powerful channels of water that flow quickly away from the shore, often occurring in low spots or breaks in the sandbar and in the vicinity of structures such as groins, jetties and piers.
NOAA recommends that you memorize these five words: "always swim near a lifeguard."
How to identify a rip current:
A channel of churning, choppy water
An area having a notable difference in water color
A line of foam, seaweed or debris moving steadily seaward
A break in the incoming wave pattern
If caught in a rip current, NOAA advises:
Stay calm.
Don't fight the current.
Escape the current by swimming in a direction following the shoreline. When free of the current, swim at an angle — away from the current — toward shore.
If you are unable to escape by swimming, float or tread water. When the current weakens, swim at an angle away from the current toward shore.
If at any time you feel you will be unable to reach shore, draw attention to yourself: face the shore and call or wave for help.