North Wildwood schedules non-binding vote on whether to become Anglesea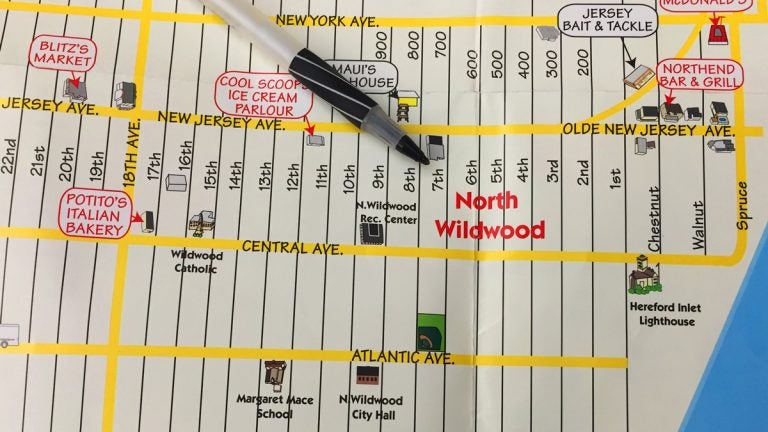 Voters in North Wildwood, New Jersey will get to express their opinion on whether they want to break away from the Wildwoods.
North Wildwood's city council unanimously approved this week to add a question on the Nov 3 ballot asking whether the community should rename itself Anglesea, the city's original name.
The idea came from local resident Ed Wheaton, who, last month, petitioned Council for a public vote on changing the city's name.
The referendum is a non-binding vote meant to see if there is widespread support to move ahead.
North Wildwood Mayor Patrick Rosenello says elected officials want to know if a clear majority of residents desire a name change. He personally thinks that the city should move forward only if 60 percent of voters or more support it.
If a change is approved, backers would need to begin another petition drive to put a binding question on the ballot in November 2017.
North Wildwood started as Anglesea 1885 but renamed itself North Wildwood in 1906 when Wildwood became one of the premiere shore destinations.
The idea caught on and today three other towns associate themselves with Wildwood; North Wildwood, Wildwood Crest and West Wildwood.
But we're different
North Wildwood is not alone in wanting to create a distinct identity from Wildwood. Nearby Wildwood Crest is launching its own branding strategy with a new logo and slogan,"It's Better in the Crest".
Don Cabrera, Commissioner of Public Works says some in the community even want Wildwood Crest to drop the first part of its name. So when designing the new logo, the borough made a compromise by creating two logos – both with a bold letter C and a blue wave – one with the full name, and the other, just The Crest.
But off the island, the Wildwood Crest uses the logo with its full name to promote itself as part of the Wildwoods.
Wildwood Crest, North Wildwood and Wildwood are marketed under the name the Wildwoods by the Greater Wildwoods Tourism Improvement and Development Authority. All three communities support the GWTIDA via a two-percent tax collected on their tourism revenues. West Wildwood is not included because it is a residential community of about 600 people.
"GWTIDA cannot do it alone and each municipality has a responsibility to promote and create their own brand and community," Cabrera asserted.
Though each of the boroughs that are collectively served by GWTIDA are free to develop their own branding campaigns said Ben Rose, GWTIDA's Director of Marketing and Public Relations..
Should North Wildwood change its name to Anglesea, it will have no affect on the Wildwoods brand, Rose said. "We're one small five-mile island. You can't split it," he said.
Rose is right about that. Driving around the five-mile island it's nearly impossible for a first time visitor to determine where one town ends and another begins.
So, whatever a town calls itself in the end may not matter to visitors whose loyalty to a particular island spans generations.