North Penn School Board mandates masks for all students, as parents remain divided
A week after a raucous work session featuring altercations among parents, the board in Montco's largest district voted unanimously to require masking.
Ask us about COVID-19: What questions do you have about the coronavirus and vaccines?
The North Penn School Board mandated masks in the fall for all students in the district, Montgomery County's largest, during a contentious meeting that went late into Thursday evening,
The board voted unanimously in favor of mandatory masks in the elementary and secondary schools after more than 60 students, parents, and community members spoke on both sides of the issue. The meeting drew a crowd of at least 100 community members.
Elementary school students are required to wear masks, no matter the rate of coronavirus transmission. For secondary students, masks can become optional if transmission rates go down from "substantial" to "moderate" or "low," using Montgomery County Office of Public Health metrics.  Children under the age of 12 are not yet eligible for vaccination under the Food and Drug Administration's emergency use authorization, though clinical trials on that age group are currently underway.
Many North Penn parents, speaking in support of the mask mandate, expressed fear around rising cases of the virus' delta variant.
Marilyn Tontoni of Montgomery Township, previously a North Penn parent, said masking up is about working together to keep the most vulnerable communities safe from COVID-19.
"I don't understand why people, after all this time, don't understand the concept of protecting your community around you," said Tontoni. "We live in a community, and we have to take care of each other."
Some parents, however, spoke about wanting their freedom to choose masks, or no masks, for their children
One parent, who wished to remain anonymous, stood outside the board meeting with multiple signs. One said, "Our constitutional right: freedom to not wear a mask!"
"I don't want to infringe on parents who feel that a mask is something that they want to choose for their child's health, but don't infringe on my freedom of choice for my child," said the parent. "Basically, my child, my choice."
Although the topic wasn't on the agenda for the board's meeting, some parents tied the district's diversity, equity, and inclusion initiatives into the conversation, labeling DEI, masks, and COVID-19 vaccines as "poisons."
As the board members explained their decision to vote in support of masks, the majority of the opposition shook their heads and walked out of the meeting.
Throughout the summer, parents and community members in North Penn — which encompasses Hatfield Borough, Hatfield Township, Lansdale, North Wales, Montgomery Township, Towamencin, and Upper Gwynedd — have engaged in heated debate over the district's safety plans.
In July, the school board had voted for a mask-optional policy for all students. But during its work session last week, the board directed district staff to prepare a modified COVID-19 school safety plan for approval this week — abruptly ending the work session after heated altercations broke out among residents.
At that Aug. 11 work session, the Pottstown Mercury reported, Board Vice President Christian Fusco called for adjournment early, cutting off the usual extra 30 minutes of community input. After a shouting match in the audience, one community member called the police. Residents continued to shout at board members while they exited the room.
North Penn Superintendent Curt Dietrich noted the rise in COVID-19 cases across the state as an explanation for the district's change of plans.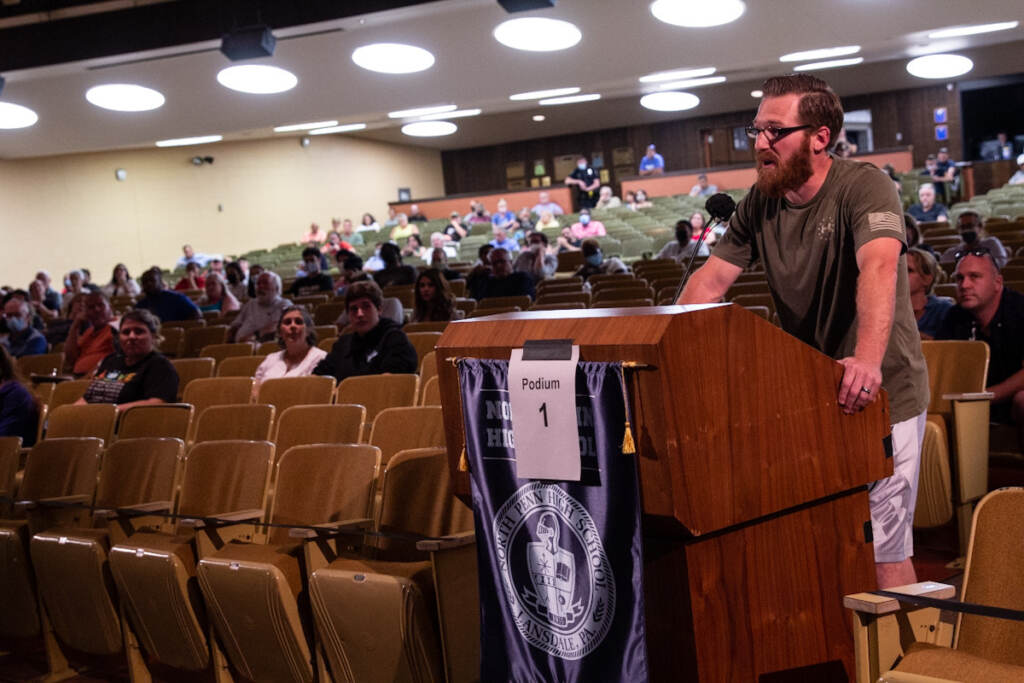 The 14-day average for positive COVID-19 cases is steadily rising in Montgomery County, up to 85 cases as of Aug. 18, compared to a 4-case average on July 1, according to the county Department of Health. Montgomery County is at a high risk for COVID-19 spread among unvaccinated people, according to a New York Times effort mapping risk nationwide.
Parents across Pennsylvania have expressed concern about the delta variant's potential for spreading among children who are not yet eligible for the vaccine, and tensions are high around the Philadelphia region, including in Bucks County and Chester County.
Anne Montgomery, a resident of Lansdale and previously a district parent, said she wants to show public support for masks, what she called "common sense precautions."
"No matter what happens," said Montgomery, "this is going to be a hard year on everybody, period. How do we, as adults, deal with what's going to be a really hard year, and how do we model that behavior for our children?"
The Montgomery County Office of Public Health, as well as the Centers for Disease Control and Prevention and the Pennsylvania Department of Health, recommend universal masking in schools, regardless of vaccination status or school district level of community transmission. The Pennsylvania State Education Association, the state's largest teachers union, this week urged districts to mandate masks in schools.
The first day of the new school year is just around the corner, and despite Montgomery County's  recommendations, district safety plans are still a mixed bag. Many plans are also still in flux, with districts scheduling board meetings right before the start of classes.
Some districts in Montgomery County recently updated their safety plans to require masks for all students, the Lower Merion School District, and Upper Merion Area School District among them. Masks remain optional for all students in the Souderton Area School District and Upper Perkiomen School District, and remain optional for students in grades 7-12 in the Boyertown School District.
A small group of North Penn High School students attended Thursday night's board meeting, mostly expressing support of the district's mask mandate.
Dhruv Thota, a 17-year-old senior, said he does not want to go back to virtual classes and sees masking up as a way to stay in-person.
"Virtual school was so hard, it was so difficult, it was just something that was new," said Thota. "So I would love to go back to normal, I loved seeing my friends, and seeing people, and seeing my teachers. I want to get out of this phase of having these masks on, but to do that we have to be safe in the first place and get completely rid of [COVID-19]. I think not wearing masks is gonna make it worse."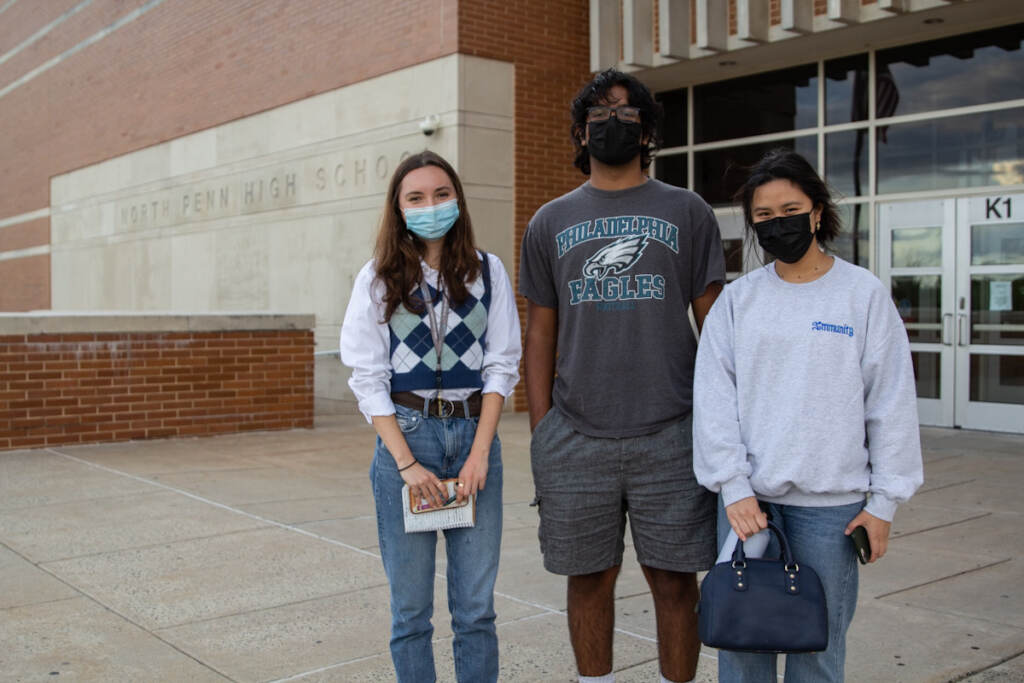 Student Nadia Sharifi, 17, said that after witnessing last week's board meeting debacle, it was time for more students to pitch in.
"I recently became more involved in the North Penn community because it's things like this that are actually impacting us directly," said Sharifi, who described last week's meeting as "chaotic" and "undemocratic."
"I couldn't believe that grown adult people were acting like that," said Sharifi. "I think that if it were a room full of high schoolers, it would have gone more smoothly."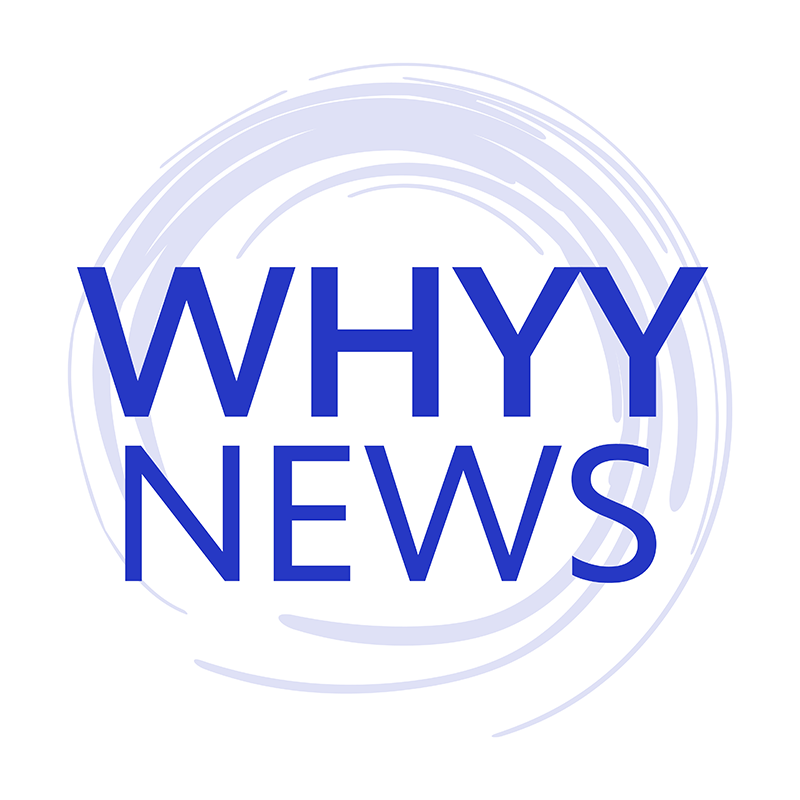 Get daily updates from WHYY News!
WHYY is your source for fact-based, in-depth journalism and information. As a nonprofit organization, we rely on financial support from readers like you. Please give today.