Norris Square rezoning moves forward | Philly's white population up | Waterfront zoning overlay issues | Northwood's new Town Watch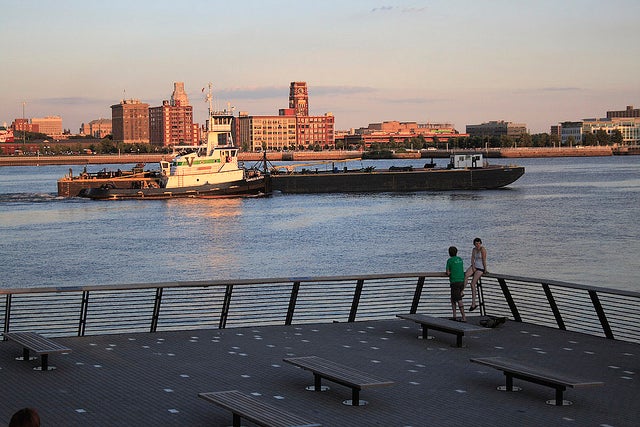 Councilwoman Maria Quiñones-Sánchez's contentious plan to rezone her Norris Square neighborhood to minimize multi-family housing development is moving through City Council, reports PlanPhilly's Jared Brey. The rezoning was partly motivated by the Norris Square Civic Association's multi-family development at the St. Boniface campus, which in turn has spurred serious opposition to the Councilwoman's bill. The St. Boniface project already has pulled zoning permits, and it remains to be seen if the Councilwoman will challenge those permits.
Philly's white population is creeping up, reversing a 60-year decline, reports the Daily News. Since the 2010 census the white population of the city increased by 3,980 people, or .7%.
Is the draft waterfront zoning overlay doing enough to implement the intent of the Master Plan for the Central Delaware? The Central Delaware Advocacy Group (CDAG) is reviewing the newest draft of the overlay, and PlanPhilly's Kellie Patrick Gates reports that some members have substantive problems with it. "My feeling is that the current draft looks way too much like something that's been crafted to avoid lawsuits, and not enough like something to be sure the master plan actually has teeth. I think the draft is heading in a dangerous direction," said Matt Ruben. The overlay needs to be in place before the new zoning code goes into effect in August, which means that City Council will need to pass the overlay next month.
Northwood residents are forming a new Town Watch, reports The Frankford Gazette. The next organizing meeting for the fledgling Town Watch will be this Saturday, May 19 at 9 AM at the Knights of Columbus (5323 Oxford Avenue).
The Buzz is Eyes on the Street's morning news digest. Have a tip? Send it along.