N.J. man stranded in India by COVID-19 points to immigration problems, Menendez says
A New Jersey man is back home after getting stuck in India when the country tightened its travel restrictions amid a COVID-19 surge.
Ashu Mahajan traveled to India in mid-April to care for his father, who was hospitalized in New Delhi with COVID-19.
Even before he left, he says, he was worried about visa issues. But he was more worried about his father.
"I knew my dad was sick, and I was still debating if I should go or not," he said. "I knew I could get visa issues. But I had taken that decision because it was my dad."
Mahajan is a software solutions architect who works in the U.S. thanks to an H-1B visa. He doesn't have a green card, though he and his family applied in 2012.
His reliance on the H-1B means that every time he travels outside of the country, he needs to have his passport reviewed and stamped at a U.S. diplomatic facility before he can return. And it turned out, he was right to worry that he'd have problems with that system amid India's COVID-19 surge.
Eventually, Mahajan's father died. But by the time he was ready to return to the U.S., a wave of new pandemic restrictions had taken effect, including closure of the U.S. embassies and consulates in India.
He was told he couldn't make an appointment to get cleared to go home until Feb. 2022. That meant he would be separated from his family, his job, and his adopted home for almost a year.
"I was very pessimistic," he said. His wife, Neha Mahajan, said she struggled to explain the dilemma to their daughters.
"Every night that we spent on two different continents, my girls would ask me, 'When is Daddy coming home?'" she said. "And I really did not have an answer for them."
It was at that point, though, that the couple got in touch with the office of Bob Menendez, a Democratic U.S. Senator from New Jersey.
Menendez chairs the Senate's Foreign Relations Committee, and his office reached out to the State Department and shared the Mahajan family's predicament. They were able to get him an expedited appointment with the embassy in New Delhi, despite the restrictions, and got him back home to Scotch Plains.
But at a press conference announcing the good news Monday, Menendez argued that the whole saga displays much deeper issues with the U.S. immigration system.
The Mahajan family, he said, came to the U.S. legally to work, have "followed all the rules," and should not still be waiting for green cards almost a decade after they applied for them.
The U.S. needs to "clear out these backlogs" with comprehensive immigration reform, he said, pointing to a bill he's sponsoring that would provide a much clearer pathway to citizenship for 11 million undocumented immigrants.
Neha Mahajan echoed his call for changes to the system. As it is, she said, immigrants are forced to worry about immigration all the time — often, when they're already under stress.
"No immigrant who lives and works and has called America their home should be forced to … [make] that decision, whether they want to take care of their COVID-stricken family, or save their jobs, visa status," she said. "That choice shouldn't be forced."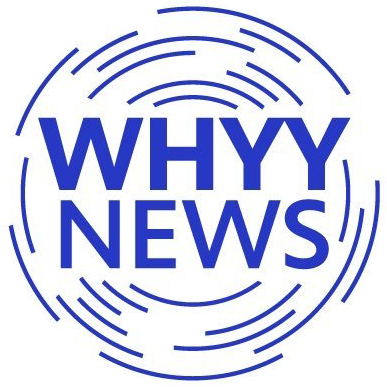 Get daily updates from WHYY News!