N.J. property tax relief program could expand to nearly 2 million residents — including renters
Under the governor's proposal, the state would see the number of New Jerseyans eligible for property tax rebates more than triple.
A new property tax relief program could be coming to New Jersey.
The state, which leads the nation in property tax burden, would see the number of residents eligible for rebates more than triple under a new proposal by Gov. Phil Murphy.
The initiative — dubbed the ANCHOR (Affordable New Jersey Communities for Homeowners and Renters) Property Tax Relief Program — is part of the governor's fiscal year 2023 budget proposal, which is set to be unveiled next week.
New Jersey's current property tax relief program, Homestead, serves 470,000 homeowners annually, according to the governor's office, providing an average of $626 per eligible household.
Under ANCHOR, homeowners making up to $250,000 per year would be eligible for an average $700 rebate in fiscal year 2023. That would lower the effective average property tax cost back to 2016 levels for many households previously ineligible for property tax relief, according to the governor's office.
Renters — who are excluded from the Homestead rebate — would also be eligible for ANCHOR. Those making up to $100,000 per year would be eligible for rebates up to $250. Murphy said the rebate aims to help defray the cost of rent increases due to property taxes.
If passed by the state Legislature, the ANCHOR program would distribute $900 million in property tax relief to nearly 1.8 million homeowners and renters during fiscal year 2023. Under Murphy's proposal, a three-year ramp-up for the program would see property tax rebates rise to an average of $1,150 per eligible household.
A recent survey by the Eagleton Center for Public Interest Polling found that taxes are among the most important issues to New Jersey residents. Nearly 40% of those surveyed mentioned taxes as their top issue of concern, particularly property taxes.
Residents paid an average of $9,112 in property taxes in 2020, up from $8,953 in 2019, according to data from the state Department of Community Affairs.
In January, when Murphy was sworn in for his second term after narrowly winning reelection, he indicated that a key focus of his administration would be long-standing affordability issues, including property taxes. In announcing the ANCHOR initiative, the governor spoke to his pledge to help working-class residents.
"While the state does not set property taxes, we believe that we must take action to offset costs and make life in New Jersey more affordable," Murphy said in a statement.
State Treasurer Elizabeth Maher Muoio said the significant expansion of the state's relief program reflects "today's reality," providing "crucial tax relief at a time when many families need it most."
"Our goal," Muoio said, "is for New Jersey's 'next normal' to be fairer for every household."
WHYY News' Tennyson ​​Donyéa contributed reporting.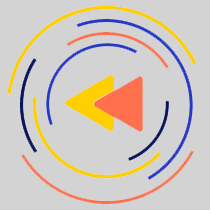 Saturdays just got more interesting.
WHYY is your source for fact-based, in-depth journalism and information. As a nonprofit organization, we rely on financial support from readers like you. Please give today.