New zoning introduced for hotel at Broad and Pine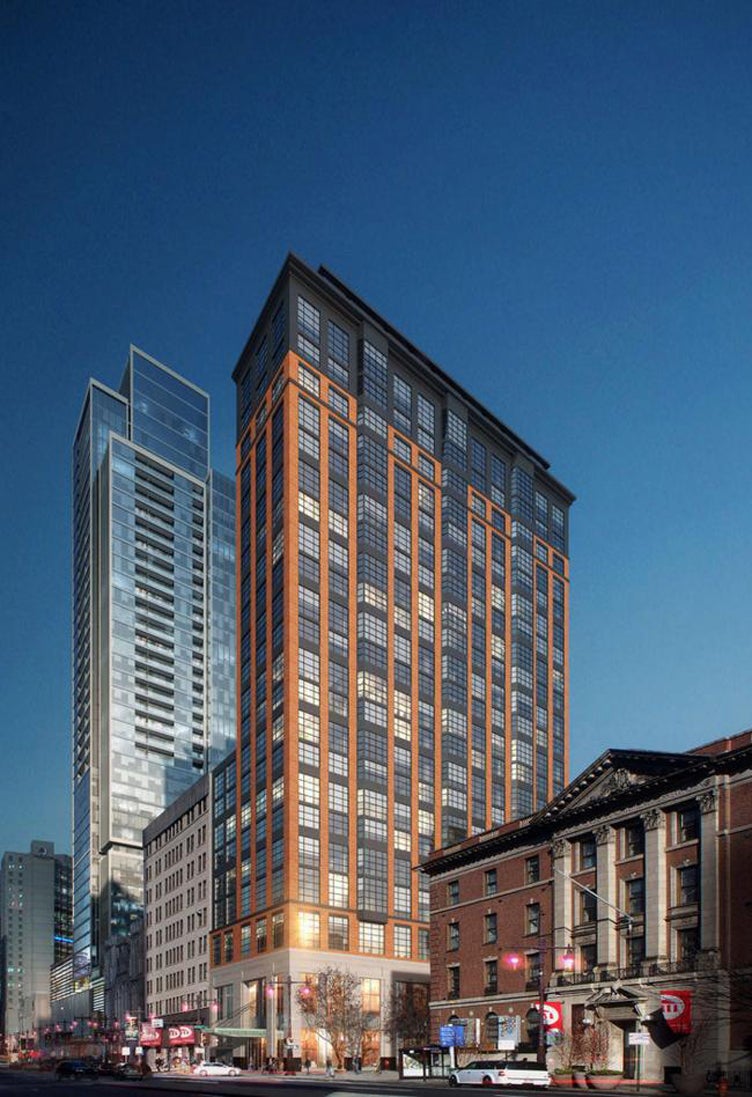 Councilman Mark Squilla is hoping to remove some obstacles for developer Carl Dranoff's proposed SLS-brand Hyde Hotel at the corner of Broad & Pine streets in Center City. Last week, Squilla introduced two bills, rezoning the property from CMX-4 to CMX-5, the most permissive commercial zoning category in the city, and adjusting other zoning regulations related to parking, loading, and roof decks.
The project, as James Jennings reported in December, includes a 22-story tower with restaurants on the top and bottom, 76 hotel rooms, 83 apartments, and an underground parking garage. It's intended to be a "bookend" hotel, according to Dranoff, who has already gotten approvals to build an SLS hotel at the corner of Broad and Spruce, where the Philadelphia International Records headquarters used to be. That project is currently stalled while state lawmakers negotiate or fail to negotiate a budget; it received state subsidies that haven't been released, according to Jennings' report.
The corner of Broad and Pine is currently home to a Starbucks coffee shop and a parking garage.
"Everything would be taken down," said Peter Kelsen, an attorney for Dranoff.
Kelsen and Dranoff initially presented the project to the Washington Square West Civic Association, a Registered Community Organization, in December. They'll present the project again to the Association's zoning committee on February 23. The zoning legislation will then be considered by the City Planning Commission and City Council's Committee on Rules. The legislation, which carves out a special section for the property within the Center City zoning overlay, is similar to bills that were adopted to make way for the SLS hotel at Broad and Spruce.