A new sinkhole opens up along the Mariner East pipeline in Chester County
The Pa. Public Utility Commission is investigating what they call "an earth feature" along the Mariner East's path in Chester County.
The Pennsylvania Public Utility Commission is investigating a newly formed "earth feature" along the Mariner East natural gas liquids pipeline in Chester County.
More often referred to as land subsidence or sinkholes, it occurred in the area of Lisa Drive, West Whiteland Township, where multiple sinkholes first appeared during construction of the pipeline in March 2018.
At that time, the PUC ordered a temporary shut down of a parallel natural gas pipeline citing a "catastrophic" effect if it led to a leak. At least five homes on Lisa Drive were later sold to the Texas-based pipeline builder and operator Energy Transfer after its work damaged the aquifer and left gaping holes in residents' backyards.
Sinkholes caused by construction continued to appear in Chester County, including near the Chester Valley Trail and the Exton Library. The area sits on limestone, a porous rock that was prone to sinkhole development even before construction of the Mariner East.
In this most recent incident, Energy Transfer notified the Department of Environmental Protection that on Thursday, July 6, a new sinkhole, 18 inches in diameter and 54 inches deep, opened up near its natural gas liquids lines along the Lisa Drive right-of-way. The company reported it had excavated and backfilled the sinkhole, according to a DEP spokesperson.
In an emailed statement to WHYY News, the PUC said its "independent Bureau of Investigation — which includes the Pipeline Safety Division — was notified of, and responded to, an earth feature on the Lisa Drive right-of-way in West Whiteland Township, Chester County.  I&E will continue their investigation, as appropriate."
Nicole Craig still lives in the neighborhood just a few doors away from the now empty homes. She says she endured years of truck traffic, intrusive security guards, and remediation. She says she worries this will not be the only sinkhole to form.
"It's so upsetting," said Craig. "I was home, and then I saw a cement truck and I'm like, 'oh, here we go again.' It's never ending."
Craig also worries about the Amtrak tracks that lie very close to the sinkhole and on top of the pipelines.
Ginny Kerslake, a Chester County resident and organizer with Food and Water Watch, visited the site after hearing from a nearby resident. On Tuesday, she said she saw fresh straw on top of what looked to be the site of the newly remediated sinkhole.
Energy Transfer did not respond to a request for comment by Wednesday evening.
In a brief filed December 16, 2022 by the company defending a case before the Public Utility Commission where Chester and Delaware County residents sought a complete shutdown of the pipeline system for safety reasons, one of the company's experts, Dr. Timothy Bechtel, vouched for the subsequent remediation of the Lisa Drive sinkholes. He referred to the area as "the most intensely geophysically investigated real estate of which I am aware…the most geophysically studied parcel on the planet."
Alex Bomstein, an attorney with the Clean Air Council, a plaintiff in the case, was surprised when informed of the new sinkhole.
"This was supposed to be put to rest," Bomstein said. "So why is this extremely analyzed piece of earth shifting once again beneath our feet?"
The Mariner East pipelines carry volatile natural gas liquids from the Marcellus Shale gas fields in Ohio and western Pennsylvania to the Marcus Hook industrial complex in Delaware County, Pa. Construction of the three-line project began in February 2017 but became mired in legal challenges and mishaps, and was subject to a number of consent decrees resulting from citizen lawsuits. It was completed in February 2022, several years behind schedule.
The DEP has issued dozens of notices of violations to Energy Transfer, which has paid more than $20 million in fines and assessments since construction began in February 2017.
In August 2022, the Texas-based pipeline operator agreed to pay an additional $10 million while "accepting criminal responsibility" for dozens of charges related to construction of its Mariner East pipeline project and the 2018 explosion of the Revolution pipeline in Beaver County.
The settlement came after the attorney general released a grand jury presentment in October 2021, which was dozens of pages long and detailed sinkholes, drilling mud spills, and drinking water contamination at 22 sites in 11 counties across Pennsylvania.
Meanwhile, the Chester County Commissioners are scheduled to vote Wednesday on allocating funds to help fix damage from Mariner East construction, including almost $500,000 to remediate sinkholes at the Exton Library and along the Chester Valley Trail. Also on the agenda is a $720,000 grant from the federal pandemic relief funds to create an emergency preparedness plan.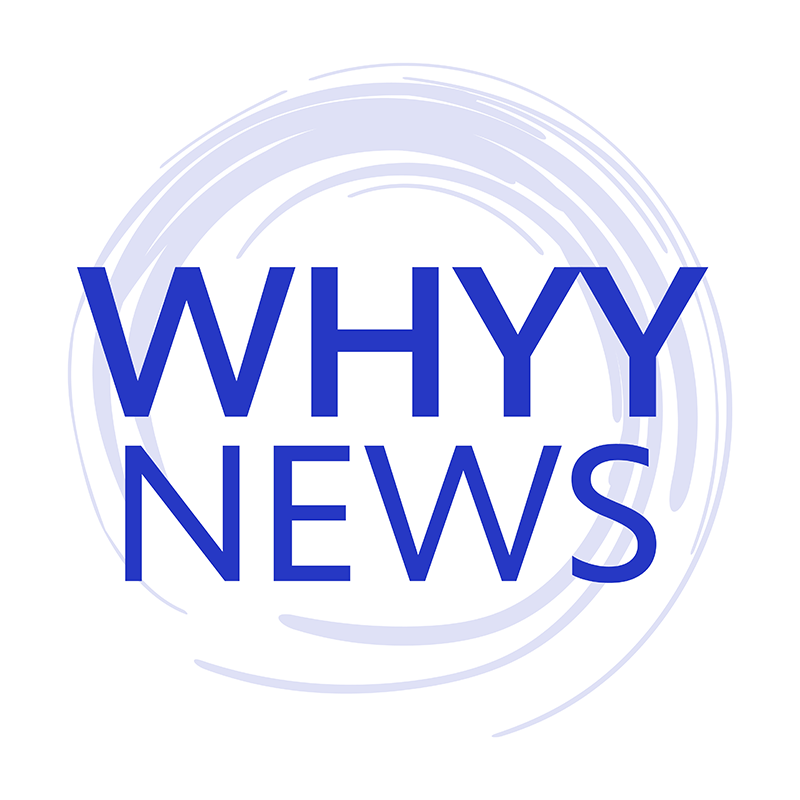 Get daily updates from WHYY News!
WHYY is your source for fact-based, in-depth journalism and information. As a nonprofit organization, we rely on financial support from readers like you. Please give today.