New push to help Delaware renters get legal counsel in eviction hearings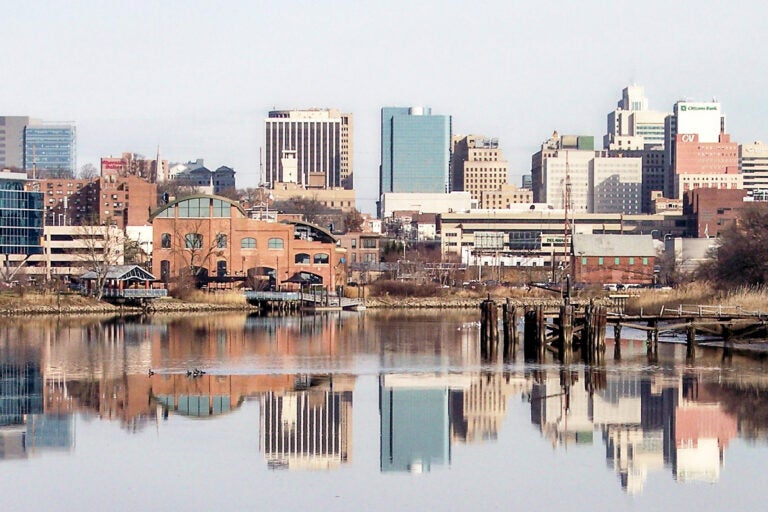 At the start of the pandemic last year, Delaware imposed a moratorium on evictions, an order that was modified by Gov. John Carney in July to allow evictions if they were "necessary in the interest of justice."
But pandemic or not, renters face an uphill battle once a landlord starts the eviction process. It's a battle most tenants fight on their own.
According to analysis by the University of Delaware's Biden School of Public Policy and Administration, 86% of landlords have legal representation during an eviction hearing, while just 2% of renters have counsel. The study, published in April 2020 by the school's Center for Community Research and Service looked at 300 evictions in northern New Castle County in 2017.
That eviction representation gap needs to change, said state Sen. Bryan Townsend, a Democrat who represents parts of Newark and Bear. He's introduced legislation that would create a "right to counsel," providing legal representation for residents with household income below 200% of the federal poverty line. For a family of four, that's a total income of less than $53,000.
"Studies have shown that tenants represented under similar right-to-counsel protections adopted by at least eight major cities throughout the U.S. have resulted in tenants winning or settling their eviction proceedings in more than half of cases," Townsend said. "Essentially, once they have an attorney, they're winning half their cases."
The UD study also found that 14 tenants are evicted in Delaware every day, making the state's rate two percentage points higher than the national average.
"People facing eviction are left to navigate that legal hurdle all by themselves without official counsel or legal assistance in a system that's designed to protect landlords, not the tenants," said Shyanne Miller of the Metropolitan Wilmington Urban League. "Delaware has an opportunity to level the playing field by securing the right to counsel for eviction defense statewide."
Currently, there's no minimum amount owed for a landlord to file for eviction. Of the 300 evictions in the UD study, 155 cases resulted in the landlord winning back rent and other expenses from the tenant. Of those awards, 28% were for less than $1,000 and 11% were for less than $300. In six cases, the back rent owed was less than $50.
Townsend's bill would prevent eviction proceedings from starting unless a tenant owes more than $500 or one month's rent, whichever is greater.
"I've had residents come to me with tears in their eyes, scared of evictions, confiding in me about the struggles that they've had, the fears, the nightmares that their children are having," said state Rep. Larry Lambert, who is co-sponsoring the legislation. "It is imperative that we address these issues now. There is no time to wait."
In the 10 months since the state's moratorium was changed to allow for evictions that were "in the interest of justice," the number of eviction filings have returned to about 43% of a normal year, according to analysis by Eviction Lab at Princeton University.
Townsend said with the pandemic exacerbating the eviction crisis for so many in Delaware and around the country, now is the time to rethink the process to make it more equitable for those facing a financial hardship.
"It's about our values as Delawareans, and whether we want to live in a state that makes it as easy as possible to force vulnerable families into homelessness or housing instability, or if we want to be a state where an eviction is a tool of last resort available only after every effort's been made to make landlords whole and keep families housed."
The legislation was introduced as SB 101 on Thursday afternoon. It's scheduled for a hearing in the Senate Housing Committee, which Townsend chairs, on May 12.