New partnership promotes natural gas vehicles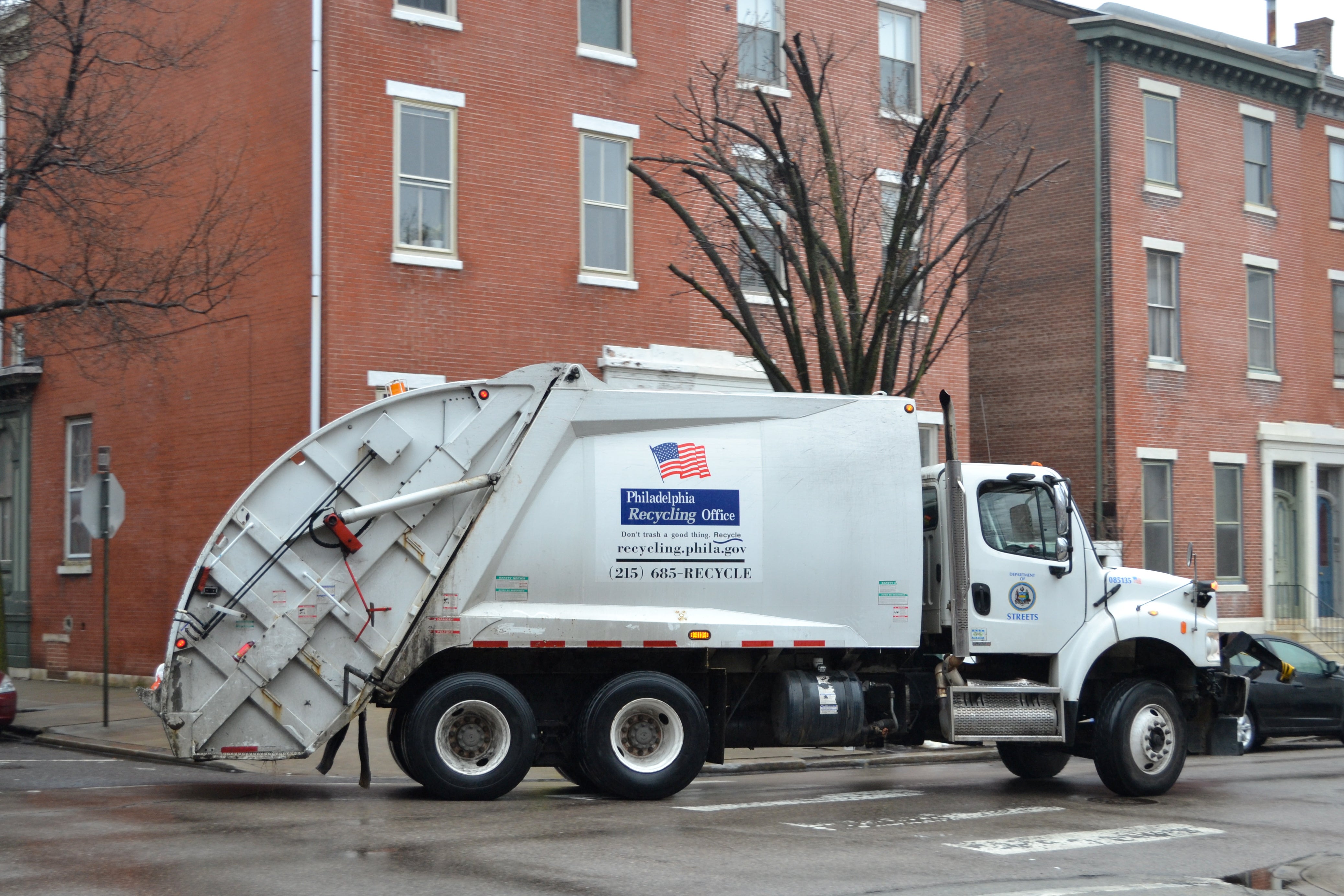 The current natural gas boom in Pennsylvania could lead to the rise of clean, quiet, cheap natural gas vehicles, at least that's the hope of the new Pennsylvania Partnership to Promote Natural Gas Vehicles (P3NGV).
Spurred by a $319,038 grant from the U.S. Department of Energy, the partnership aims to develop a series of policy, safety, training and outreach initiatives to encourage the adoption of natural gas vehicles (NGVs), specifically among garbage and recycling trucks and school bus fleets.
Clean, clear and quiet
The groups involved in P3NGV hope to promote NGVs for school buses and trash trucks because NGVs have lower carbon dioxide and particulate matter emissions than their diesel counter parts.
"That's perfect in a school bus location," said Tony Bandiero, director of P3NGV partner Greater Philadelphia Clean Cities, Inc. (GPCC).
Reducing particulate matter has proven health benefits, he said. In bus loading zones where vehicles are idling near students and pedestrians, reducing particulate matter can have a noticeable impact. It is a similar case for garbage and recycling trucks which move slowly along streets as many morning commuters are walking or biking to work.
Because trash trucks and buses often operate where and when a lot of pedestrians are present, the vehicles' emissions are literally in people's faces, said Rob Graff, director of the Delaware Valley Regional Planning Commission's (DVRPC) Office of Energy and Climate Change Initiatives and P3NGV project manager.
NGVs are also significantly quieter because they do not have the noisy compressors needed to ignite diesel engines, Graff said. This has benefits for school buses and trash or recycling trucks, which typically operate early morning routes.
Cost effective
"It's good for the environment but really we want you to be able to make money," Bandiero tells potential NGV converts.
There is a strong business case for NGVs, he said. While the vehicles are more expensive to purchase, operators can make their investment back in as little as five years because of the low fuel costs.
"From a cost standpoint there are some fairly decent opportunities for these vehicles to pay for themselves," Graff said.
According to Bandiero, the incremental cost of switching a $139,000 diesel school bus to a compressed natural gas (CNG) vehicle is an estimated $37,000. That brings the total vehicle cost up to $176,000, but the cost of CNG is generally less than half the per-gallon diesel equivalent.
The comparatively low cost of CNG is a main reason for the fuel's popularity.
"My organization gets busy anytime the price of gas or diesel goes above four dollars," Bandiero said.
At the moment, the vehicles are even more affordable because of a $20 million Pennsylvania state grant program that offers funding for up to half the incremental cost of purchasing or retrofitting NGVs. The grant will last three years, and though applications closed for the first round, $10 million still remains to be awarded.
Fueling NGV fleets
Part of the reason the state and GPCC support NGVs is that natural gas can be produced not only domestically but also in Pennsylvania specifically.
When asked about potential concerns about using natural gas sourced from hydraulic fracturing or "fracking", Bandiero prefaced, "We care about the environment." He continued, "We don't care how it gets out of the ground. As long as you use it in a vehicle, we support it."
"One of the things about natural gas is the [fueling] infrastructure is not yet in place," Graff said.
Though there are a few methods for filling NGVs, the cheapest option is to fuel vehicles overnight, which again makes school buses and trash or recycling trucks prime candidates because these vehicles are often parked at a central location at night.
Part of the P3NGV program will look at helping municipalities develop ordinances to allow fueling stations, which can run upwards of one million dollars.
Bandiero said it is a bit of a chicken or the egg situation. Should Pennsylvania build natural gas fueling stations in the hope that vehicles will come, or should the state promote vehicles with the hope that fueling stations will fill the need?
GPCC has worked on natural gas projects that build NGV fleets and fueling stations hand in hand and will likely continue to do so.
"The infrastructure is lacking, but it's coming," Bandiero said.
P3NGV
The project partners, led by DVRPC's Office of Energy and Climate Change Initiatives, include the Pennsylvania Department of Environmental Protection (PA DEP), GPCC, Pittsburgh Region Clean Cities (PRCC) and PECO Energy Company.
To promote NGV adoption, P3NGV will hold workshops with school districts, municipalities and fleet owners. The partners will hire trainers for NGV maintenance personnel, including NGV certified inspectors, and first responder teams. Once the partners develop a model for promoting natural gas vehicles in the greater Philadelphia region, the model will be deployed in the greater Pittsburgh area and by GPCC throughout the state.
"We're learning as we do this," Graff said.
But Bandiero said there are already successful examples of NGV fleets in Pennsylvania.
"It's not new," he said. "It just hasn't caught on."
Contact the reporter at cfisher@planphilly.com