New Jersey man at heart of political scandal for Albania's Prime Minister Edi Rama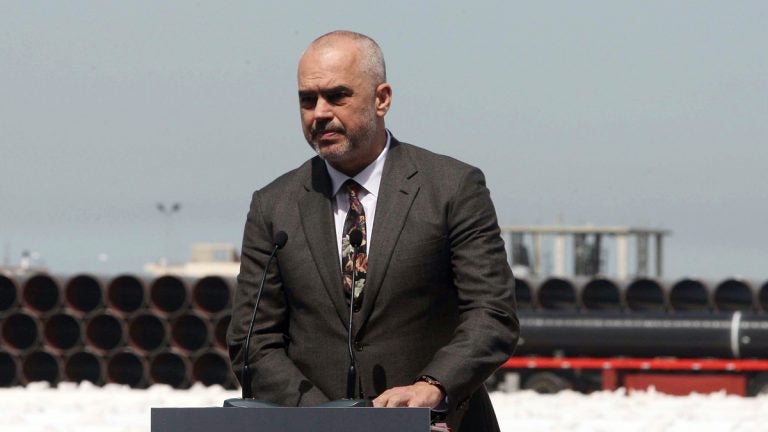 Bilal Shehu from Paramus, New Jersey, pleaded guilty last week for making an illegal campaign contribution allegedly on the behalf of Edi Rama, who is now Prime Minister of Albania.
Shehu said he paid $80,000 for two tickets to an Oct. 8, 2012, Obama campaign event in San Francisco. Both men went to the campaign event where Rama, then Albanian Socialist Party leader, was photographed with Obama.
Republican Congressman Dana Rohrabacher of California who called for an investigation over the donation said the photo was then used for "deceitful" purposes by Rama to imply a relationship with Obama during Albania's own 2013 election, which brought him into leadership.
This week, Albania's main opposition Democratic Party has made a criminal complaint against Prime Minister Rama, accusing him of illegally funneling $80,000 to Obama's re-election campaign in return for a photograph of the two men together.
Rama has denied paying for the tickets, although he acknowledged meeting Shehu at the event.
__________________________________________________
The Associated Press contributed to this report