New Jersey Democrats poised to help national effort to flip GOP House seats
Four of the five New Jersey seats held by Republicans could go to Democrats because of dissatisfaction with the Trump administration, analyst says.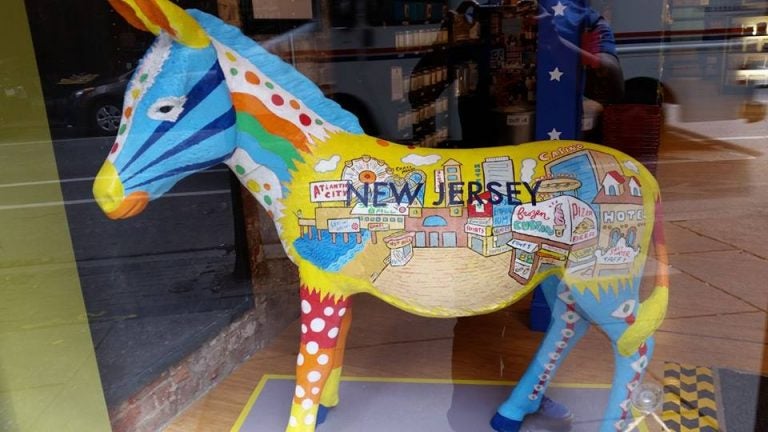 As political analysts predict many of the congressional races in New Jersey will be neck and neck, some are saying that Democrats stand to gain some seats in the November election.
Seven Democrats and five Republicans now represent New Jersey in Congress. Monmouth University Polling Institute director Patrick Murray said four of those GOP seats could flip to Democrats because of dissatisfaction with the Republican administration.
"We're looking at a strong anti-Trump environment.  Trump is not popular across the state," he  said. "Some of the Republican initiatives such as the tax plan are particularly unpopular in New Jersey."
Fairleigh Dickinson University political scientist Peter Woolley said he expects many of the state's congressional races will be very close because of the caliber of the candidates.
"I think all the candidates with a few exceptions are pretty good. They're smart," said Woolley, "They're experienced. Some of them have more money than others. But the real factor above anything else is whether or not any given voter likes President Trump or dislikes President Trump."
And Ben Dworkin, the director of the Rowan University Institute for Public Policy and Citizenship, said voter turnout will have a big impact.
"If Republicans are a little bit depressed about what's going on in Washington and don't come out as forcefully, while Democrats are very enthusiastically coming out to send a message to Washington, that will make the difference in several of these races," he said.
Nationally, Democrats are counting on New Jersey to help pick up a few of the 25 seats needed to gain control of the House, he said.
WHYY is your source for fact-based, in-depth journalism and information. As a nonprofit organization, we rely on financial support from readers like you. Please give today.