New development controls proposed for a hidden gem of the Northwest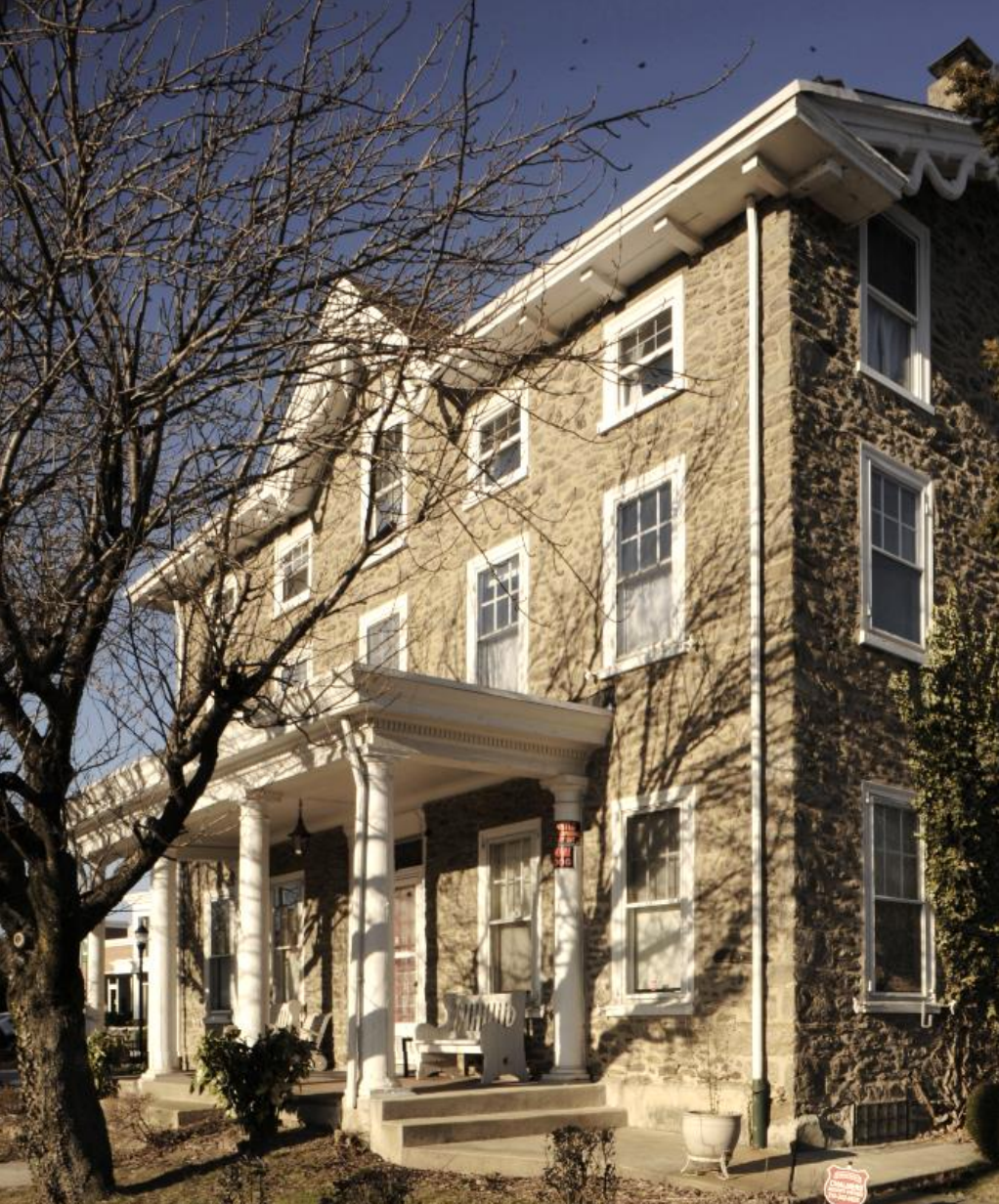 New limits on development are in the works for a leafy Northwest Philadelphia neighborhood best known for its proximity to the sprawling park with which it shares a name.
The Wissahickon neighborhood, nestled between Manayunk, and East Falls and Wissahickon Valley Park, has long been considered one of the city's hidden gems. Its shady streets, lined with a mix of rowhouses, old stone apartment buildings, and stately twins, attract families seeking the suburban-style comforts of the Northwest, along with the area's convenient commuting options. But even as Manayunk and other nearby neighborhoods experienced a rush of new construction over the past decade, the building boom largely evaded Wissahickon. Until now. And with the pace of development picking up, residents want to ensure that when the condos do start coming in, they don't disrupt the neighborhood's historic fabric.
"This part of Wissahickon is older, so like a lot of neighborhoods in that area its been beset by development," said Josh Cohen, chief of staff to Councilman Curtis Jones, who introduced a bill proposing a new conservation district at a meeting of the council last Thursday. "If there is going to be development they want it to have certain design standards."
Jones's conservation district legislation would mandate that new development conforms with the height, building materials, and dimensions of the existing housing stock. Under the proposed rules, new homes would be set back to the same depth as structures on either side, and no new house could be over three stories.
In a nod to Jane Jacobs's famous eyes on the street dictum, every new house would have to include a habitable room with a window on the first floor. Porches a minimum of five feet in depth will be required if the neighboring homes have them. Each yard must contain a street tree.
"In this case, a big part of it is not wanting to have front-loaded garages [that can intrude on the pedestrian environment]," said Cohen.
The conservation overlay would also block homeowners from placing metal panel, vinyl, or aluminum siding on the front-facing facades of their homes. Chain link fences would be banned.
The bill covers the area bounded by Henry Avenue, Hermit Street, Ridge Avenue, and the Wissahickon Creek. It states that these blocks were chosen "for their relatively intact historic pattern."
Development pressure in the neighborhood isn't particularly intense, but a new condo building is being constructed on Rochelle Avenue and Kalos Street. There are rumblings of a massive development project coming to another lot between Rochelle Avenue and the Norristown regional rail line.
There are only five other conservation districts in Philadelphia: Queen Village, Central Roxborough, Overbrook Farms, Powelton Village, and Ridge Park. If this bill is enacted, Jones' district will contain four of the six conservation overlays in the city.
"They want to dictate design standards," said Cohen. But he argues the new bill isn't too dictatorial. "The one in Queen Village is very strict and very specific. We didn't think that was necessary here."
The conservation overlay designation was created in 2004 and differs from historic districts because it provides no protection from demolition. Instead, conservation districts are simply meant to maintain specific design features across the community, as opposed to protecting existing buildings in the neighborhood.
The Wissahickon Interested Citizens Association (WICA) initiated the conservation overlay district for the neighborhood. Their president, Janet Anderson, did not respond to numerous interview requests.
Conservation districts and other forms of design restrictions are a matter of heated debate in the planning field. In hot markets on the West Coast and the New York City area, legal limitations on new construction are seen as driving up the cost of housing.
Although a conservation district in one neighborhood can hardly add to the overall cost of housing across the region, especially in a weaker market like Philadelphia, the cumulative effect in combination with other regulations worries some housing experts.
"Any new overlay adds to the cumulative regulatory complexity and planning burden on new housing, and makes it harder to keep up with housing demand," said Alex Armlovich, a fellow at the Manhattan Institute. "That's especially important in a city like Philly, arguably the last big-city bastion of affordable market-rate housing on the East Coast."
WHYY is your source for fact-based, in-depth journalism and information. As a nonprofit organization, we rely on financial support from readers like you. Please give today.