New blueprint hopes to reverse revolving door at Delaware prisons
More than 65% of people released from Delaware prisons in 2016 were re-convicted within three years. A new blueprint from the state aims to change that.
Delaware's prison population has dropped significantly since Gov. John Carney took office in 2018. Back then, there were about 5,500 people being held in prison. Now that number hovers around 4,000, a drop of about 30%.
While happy to see the prison population trending down, Carney isn't satisfied with the state's recidivism rate, or how many of those people released from prison wind up back behind bars within a few years.
More than 65% of people released from prison in 2016 were re-convicted within three years, according to the latest numbers available from the state's Statistical Analysis Center.
That rate is "still extraordinarily high and really unacceptably high," Carney said.
Two years ago, the PrisonEd Foundation named Delaware one of the worst in the nation for its high rate.
In 2018, Carney signed an executive order to address recidivism as part of Delaware's participation in the National Criminal Justice Reform Project that helps states launch criminal justice reforms.
Thursday morning, he helped unveil a blueprint plan to build on that order by better supporting people as they're released in finding work, securing housing, and getting help with addiction and mental health issues.
"One of the most difficult, if not the most difficult challenge that anyone coming out of prison has, is to get meaningful employment," Carney said.
As part of the blueprint plan created by the Delaware Correctional Reentry Commission, the state will strengthen vocational training options in its prisons, so people are better prepared for work after release.
Carney said the 2021 job market is perfectly suited to transition more returning citizens into employment.
"We have a historic opportunity given the deficiency in the labor force, the lack of workers for the job openings that exist," he said.
He pointed to an August report indicating there were more than 10 million job openings across the country but only 8.4 million people looking for work.
"That's the kind of labor market that's good for workers, it's good for the opportunity for those who are underemployed and who haven't had opportunities in the past because employers have other choices to actually get into some of these jobs."
He said getting returning citizens into jobs is at the top of his agenda for the Department of Labor.
The plan also calls for at least one apprenticeship program to be established in a Delaware prison to train people for when they're released. The state is working with Delaware Technical Community College to expand an opportunity for those in prison to earn an associate degree in human services, which could lead to jobs like a social worker.
Those classes are currently offered at Baylor Women's Correctional Institution in New Castle. "I think it really demonstrates what's possible when we are challenged to push ourselves," Champney said. "We set a goal to offer higher education in the prisons. We pulled it off and I couldn't be more proud."
Access to affordable housing is also a key factor in whether someone returns to prison after being released, said Joanna Champney, who chaired the DCRC transition team and is now director of the State Division of Substance Abuse and Mental Health.
She said last year's pilot program to allow people with felony convictions to move into public housing with their families was a major accomplishment for the commission. Previously, people with a felony were barred from joining their families living in public housing. That not only left them with fewer options for housing, but also kept them apart from the family support system.
"Individuals with a felony can now apply for consideration to rejoin their family who lives in public housing so that they have stability, and they have a place to go," Champney said. "That is a huge advancement."
The blueprint plan urges public housing agencies and private landlords to re-evaluate their use of criminal history to determine whether to rent to someone.
In 2016, the U.S. Department of Housing and Urban Development acknowledged that while individuals with a criminal record are not a protected class under the Fair Housing Act, a blanket policy against renting to returning citizens could lead to unequal treatment of certain groups.
As HUD stated in that 2016 guidance, "across the United States, African Americans and Hispanics are arrested, convicted and incarcerated at rates disproportionate to their share of the general population." Because of that disproportionality in the justice system, using criminal history to decide who lives where leads to a similar unequal impact.
"Housing is a basic need that serves as a foundation for successful reentry," said Department of Correction Commissioner Monroe Hudson. "A quarter or more of individuals leaving our custody report that they face housing insecurity upon their release."
He said the state will work to expand the availability of rental units for those coming out of prison.
The third leg of the plan to reduce recidivism focuses on helping those held in prison with either substance abuse problems or mental health issues.
"DOC also realized that we needed a specific focus on re-entrants who had an opiate use disorder," Champney said. "As you all know, opioid use disorder has really taken hold in our communities, and people who are coming out of prison are particularly vulnerable to relapsing and overdosing."
She said the state has been screening people as they come into prison to determine if they had opioid use disorder or were at risk for overdose. That screening also now functions as an assessment of someone's education and employment needs. Everyone who will be in prison for a year or more gets a transition accountability plan that's designed to connect them to the right programs so they're better prepared when they leave.
"That plan follows them from prison to work-release to probation to the community," Champney said. "It serves as one central place where all the individuals in the system who are supporting that individual can go to get information about the person's needs, what the plan is for their progress and what supports the person will need."
The blueprint calls for DOC and the Division of Substance Abuse and Mental Health to expand medication and treatment options for those in prison with opioid use disorders.
The final leg of the plan calls for better tracking of returning citizens. The state will begin tracking how many returning citizens find employment after being released from prison. While the state has solid data on how many people return to prison, it doesn't track employment or other metrics about their life after leaving prison.
"We're going to hold ourselves to measuring our success," Carney said. "It's really about how many people we keep from coming back into the system, and that's how we're going to measure our success."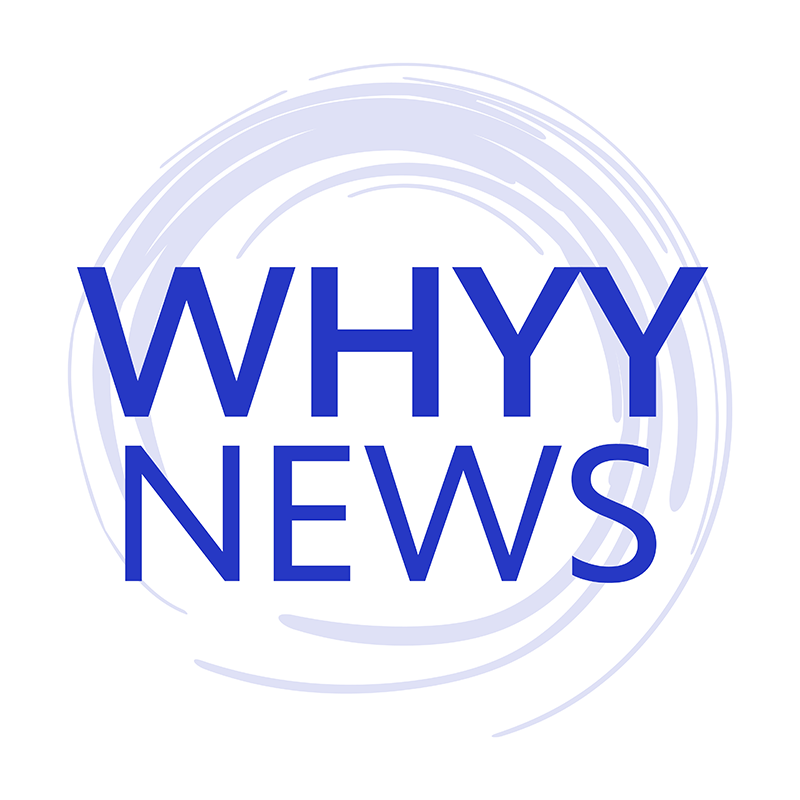 Get daily updates from WHYY News!
WHYY is your source for fact-based, in-depth journalism and information. As a nonprofit organization, we rely on financial support from readers like you. Please give today.