Need for costly repairs is forcing the temporary closure of two Cheltenham libraries
The American Library Association said the township's issues are common: Similar infrastructure problems plague public libraries across the country.
We wrote this story based on responses from readers and listeners like you. In Montgomery and Delaware counties, what do you wonder about the places, the people, and the culture that you want WHYY to investigate? Let us know here.
Two of the Cheltenham Township Library System's four locations — East Cheltenham and La Mott — will be closing beginning Oct. 18. The township has been unable to fix the decertified boilers in the buildings that house the libraries, both of which double as recreation centers, due to financial constraints.
While the closures are expected to last through the winter months, the township is considering plans to consolidate all the locations in the future, library system interim director Mary Kay Moran said Friday. As far as she knows, there are no current plans to close the two buildings permanently, she said.
The libraries will continue outreach in the communities they will soon be leaving, she said, and the staff will be reassigned to the other two locations.
"The township manager has given me his assurance that if we can find an area where we might set up a temporary location, he'll reach out to property owners in the area and see if we can get a low-rent or no-rent situation, so that we can still be near those neighborhoods," Moran said.
The four libraries serving the township, which has a population of more than 37,000, started out as separate institutions in the neighborhoods of Glenside, Elkins Park, East Cheltenham, and La Mott. They were combined several decades ago under the nonprofit library system so they could share resources. The system, which primarily receives funding through the township —  $1.7 million in FY20-21  — and from Pennsylvania, is one of the few in Montgomery County with more than one library location. Abington, Norristown, Wissahickon Valley, and Lower Merion also have multiple branches.
The issue with the boilers first came to a head last fall at the Rowland Community Center, the site of the East Cheltenham Library. A quick patch allowed the building to remain open then, but problems at the two buildings were discovered during subsequent inspections, meaning the East Cheltenham and La Mott libraries would have to close.
At a Sept. 1 public works committee hearing, Township Manager Robert Zienkowski "told the commissioners that all the buildings are in very poor condition, and that it would take a lot of money to fix them — not just the community centers — all of the buildings that are owned by Cheltenham Township," Moran said.
She said Zienkowski told her that repairs to the boilers would cost hundreds of thousands of dollars to be brought up to the point of certification.
"He went into a lot of detail about the deferred maintenance from the past, and he made a recommendation that in the future the commissioners should consider making a campus where a new library, one library to serve Cheltenham Township, would be located and they would have the police, and the administration, and everything would be on one campus," Moran said.
WHYY News reached out to Zienkowski and all the township commissioners, including Matthew Areman, who also serves on the library system's board. No one immediately responded to a request for comment.
In support of neighborhood libraries
At a Sept. 20 meeting, the library system's board will address the closures, with a presentation by Zienkowski planned. Community members have already begun raising their concerns on social media.
Courtney Heinerici, 39, has been active on Facebook, pleading for fellow community members to realize the value of libraries and what they will lose when the two locations close for the winter months.
The library was her lifeline as a kid, Heinerici said. She was a literary studies major in school. Her husband is an English teacher for the School District of Philadelphia. Her children now call the library a home.
Her family goes to the East Cheltenham Library weekly. That's how she noticed something was up.
"I went in there last week, and they seemed a little bit upset. And I asked what was going on. And then they kind of just explained to us that they were closing the libraries for the winter months," Heinerici said in an interview.
It was there where she also heard conversations about the buildings potentially being shut down permanently. But even in the short term, she fears that the community could be losing too much, because of the value the two spaces have to her and her neighbors.
"So we're talking about the two communities around here, which comparatively to Elkins Park and Glenside, that are economically not as affluent," Heinerici said. "So essentially, you're shuttering — potentially shuttering access to knowledge to two of the lower-income communities in our township."
Books, free access to technology, and inexpensive dance and art classes are just a handful of the things that will be lost, she said.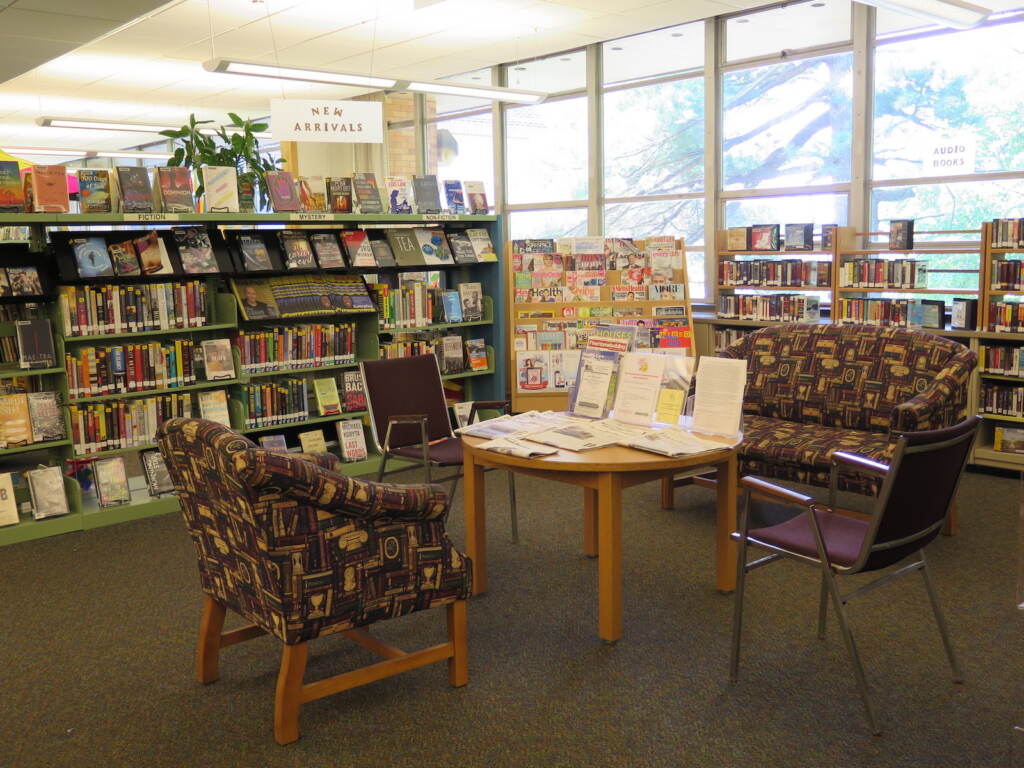 "Things just continue to take this turn where taxes go up, but the resources keep drying up. And I definitely am hearing that sentiment echoed a lot by other members of the community," Heinerici said.
Moran believes that it's important for libraries to have a physical footprint in all neighborhoods because they are one of the final frontiers for community idea-sharing.
"You can come into a library and you can sit and read a book, or you can meet with your neighbors, or you can use a public computer to fill out a job application or create a resume," Moran said. "And you don't have to buy a cup of coffee, or you don't have to make a purchase in order to stay in the building for any length of time."
Moran said that her staff listens to the community and that, with the pandemic, sometimes people come in just to find a person to talk to.
She said she appreciates the support that the community has been offering, but that the biggest revelation to her is the number of people who are confused about who is paying the bills for the library and who is making all of the important decisions.
"We're not a department of the township, and I think that maybe some of the people in the community think that we have more say over the buildings than we do. This is not a decision that the library system made. This was a decision that was made for them," Moran said.
Similar issues plague libraries all over
The American Library Association estimates that there are about $32 billion in library infrastructure needs nationwide.
Though all of the country's 17,000 public libraries are not necessarily in terrible shape, the average library building is more than 40 years old, the group says. From aging infrastructure and mold to accessibility barriers and boiler issues, many public libraries are in an increasingly worse state.
"Inadequate capital funding has really made it difficult for libraries to address some of these concerns that happen sporadically, but over time the infrastructure needs just keep on developing," said Patricia Wong, the American Library Association's president.
Wong, a librarian in Santa Clara, California, said she believes that libraries are a core part of American infrastructure, especially for working families. The ALA is currently asking Congress to pass the Build America's Libraries Act in its next budget reconciliation bill. It would put $5 billion in federal funding toward repairs.
"In order for us to move forward with our communities, and build stronger libraries, we also need to make sure that the buildings are sound and that they're safe. So libraries must be included in that reconciliation budget and in the infrastructure thinking of this country," Wong said.
In Cheltenham, April won't come soon enough, Moran said — that's when the East Cheltenham and LaMott libraries are supposed to return.
But just because the staff won't be in the usual buildings for a while, that doesn't mean they are gone, she said.
"Even though we might not be physically located in those neighborhoods, we are not going to abandon the communities that don't have physical libraries," she said. "One way or the other, we're going to be out there doing what we do and providing library services still to those neighborhoods."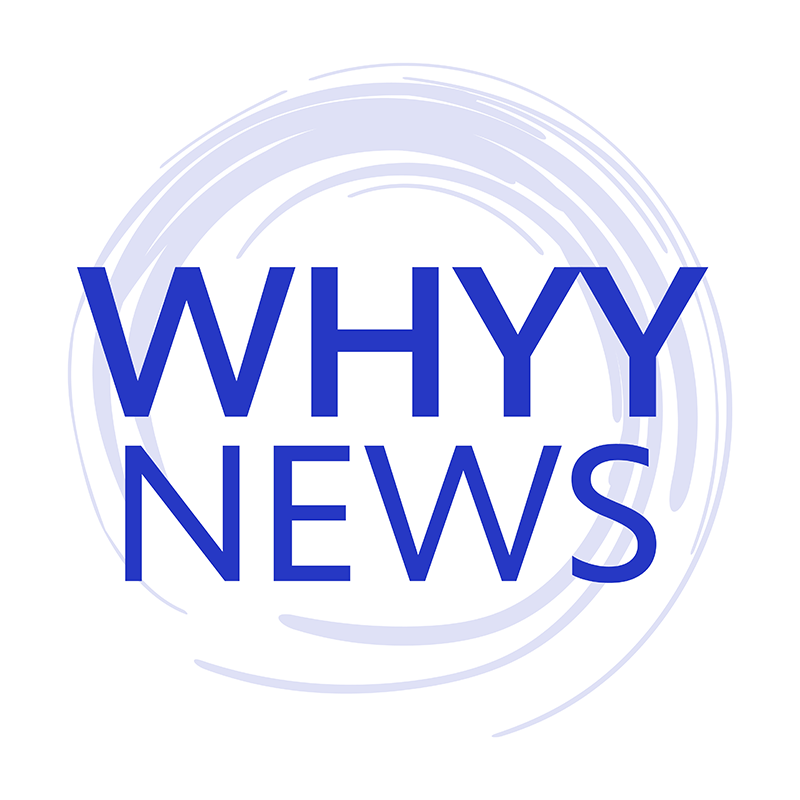 Get daily updates from WHYY News!
WHYY is your source for fact-based, in-depth journalism and information. As a nonprofit organization, we rely on financial support from readers like you. Please give today.