Need a respite from the brutal heat? Philly offers 10 public cooling centers
City officials opened 10 air conditioning spaces during the first heat emergency of 2020. But few people knew about the resource on Monday.
The sun beat down on Brittany Berkins as she and her children walked through the 90-degree heat to visit loved ones in West Kensington.
She tried to keep the scorching rays at bay with cold water, instructing her two kids, ages 3 and 8, to do the same. But Berkins, who is 7 months pregnant, was exhausted. And she did not know that the city had opened 10 air-conditioned public spaces to help people in her situation to stay cool, and that one was right in front of her on West Lehigh Avenue.
"Thanks for telling me," Berkins told a reporter on Monday. "I might actually go in with the kids."
Monday marked the first and worst day of a three-day heatwave forecasted for the greater Philadelphia region by the National Weather Service. The federal agency's excessive heat warning prompted Mayor Jim Kenney's administration to declare the summer's first heat health emergency beginning Monday at 8:30 a.m. By 4 p.m. the heat emergency was extended until Tuesday, July 21, at midnight.
Due to extremely hot conditions, the City has issued a Heat Health Emergency.

The Heatline is open and accepting calls for all those in need of help relating to today's excessive heat. ☎ 215-765-9040.

Learn more about what services are available ➡️ https://t.co/kF9PSdWMPm pic.twitter.com/pvfXHPWB7x

— City of Philadelphia (@PhiladelphiaGov) July 20, 2020

When the city declares a heat emergency, a number of services get activated. Usually, officials recommend people visit their local library branches, senior centers or public pools to stay cool. They typically establish some of them as cooling centers with extended hours to keep residents without access to air conditioning safe.
But this year, libraries and senior centers are closed to prevent the spread of COVID-19. And until Sunday, the city had not established which air-conditioned public spaces would be implemented as cooling centers in case of a heat emergency.
"We will be providing specific details when we are closer to a potential heat health emergency," said outgoing city manager Brian Abernathy at the beginning of July. "We will, however, make sure that those in need, that need to go somewhere, have somewhere to go."
The city finally announced the details on Sunday afternoon, leaving less than 24 hours for people to find out where to go. Initially, nine cooling centers were established to open from 1 p.m. to 5 p.m. — two schools, three libraries and four SEPTA buses, parked with the AC running. An extra bus location was added on Monday morning, and the location of a bus was corrected after 1 p.m.
Kelly Cofrancisco, a spokesperson for the Kenney administration, said the locations were chosen considering multiple factors. One of those factors was the city's heat vulnerability index, which identifies the areas where extreme heat negatively impacts health the most.
"We chose sites based on heat vulnerability, availability of suitable facilities and a number of other factors. For example, if a neighborhood had a sprayground available, we tried to spread out scarce cooling resources to other heat vulnerable locations not near a sprayground," Cofrancisco said in an email.
But some areas identified as first-priority by the index were left with no options. In Hunting Park, where temperatures can climb more than 22 degrees hotter than other areas of the city, the closest cooling centers available were two buses located over 20 minutes away.
And South Philadelphia had no cooling centers at all, despite the fact that Point Breeze is one of the city's most heat vulnerable areas. While there are spraygrounds in the area, their playground setting makes them less than ideal for many heat-vulnerable people, particularly seniors.
Hours are also restricted this year. Usually, cooling centers have extended hours to offer people a break from the heat. On Monday and Tuesday, cooling centers will operate only for four hours from 1 p.m. to 5 p.m.
Cofrancisco said the city prioritized having resources available at the highest heat time of the day, and that cooling centers are only one element of a larger heat response strategy. That strategy includes a Philadelphia Corporation for Aging HeatLine and the 92 sprayground locations.
But other than the cooling centers, the city is not giving any other alternative for people with no access to air conditioning. The city won't be giving AC units to seniors, as New York City is doing, or fans. And its recommendation for heat vulnerable populations continues to be to "seek relief from the heat by visiting friends or relatives who have air conditioning."
As PlanPhilly reported two weeks ago, many felt uncomfortable with doing that when, at the same time, the city advised them to stay at home to prevent exposure to COVID-19.
"It's too much stuff going on, you don't know who's sick," said Chris Hernandez, a 27-year-old Hunting Park resident who owns an AC unit. "I don't trust anybody."
Few options for people in the hottest parts of the city
Health Commissioner Dr. Thomas Farley said this is the time to be a good neighbor and check on your loved ones, to make sure they're safe.
"This can be done socially distanced, by phone or — if they are tech savvy enough — by video. This is also an opportunity to put your mask on, knock on their door, step back six feet, and say hi," he said.
When she finally discovered the air conditioning respite at Lillian Marrero Library on West Lehigh, Berkins was the first visitor of the day.
An hour after the West Lehigh Library opened, windows and doors remained closed and locked. Nothing, not a sign, was there to tell Berkins, or anyone walking under the sun, that a cooling oasis with a capacity for 10 people was waiting for them in its basement, if only they walked towards the shut door and knocked on it.
"We were anticipating a bigger show-up," said Lisa Myers, a medical technician from the Philadelphia Medical Reserve Corps. "But today is our first day, so we're hoping tomorrow to have more people."
Myers said they were not checking people's temperatures, but asking people to wear masks and stay six feet apart at all times. If capacity is reached, they would have to limit the amount of time people can stay to about 20 minutes each and ask people to wait outside of the library until someone leaves.
The library was providing masks to people, but Jennifer Chang, an employee from the Free Library, said they would prefer if people bring their own masks.
"We have limited supplies, so if everybody comes in and gets it, we won't serve as many people as we would like to," she said.
The city provided the branch with about a dozen masks.
An unmarked SEPTA bus turned into a cooling center, parked on the intersection of Rising Sun and Wyoming avenues in North Philadelphia, did not have many visitors either.
"So far only three people so far," said Daniel Rosado, a firefighter with Engine 35 in East Falls, after 3 p.m.
Since the bus had no signs or anything indicating it was a cooling center, Rosado said they had to recruit people sitting or waiting nearby to come into the bus.
Once they were in, they appreciated the break.
"It feels great, it's a big difference from in here and outside," Rosado said.
Hand sanitizer and masks were available on the bus, which had a maximum capacity of 20 people at one time. But Rosado said they were not asked to take the temperature of people coming in or ask them if they've had COVID symptoms.
Dangerously hot and humid conditions are expected to return on Wednesday and Thursday, according to the National Weather Service.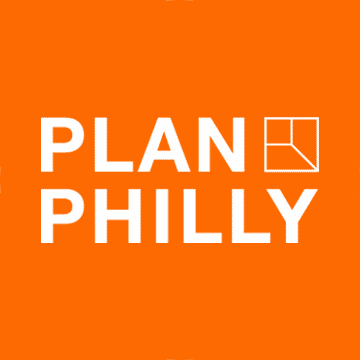 WHYY is your source for fact-based, in-depth journalism and information. As a nonprofit organization, we rely on financial support from readers like you. Please give today.