N.J. Senate committee approves bill that would eliminate residency requirements for public school employees
If the entire legislature passes the legislation, the measure would enable school districts to hire employees from neighboring states, like Pennsylvania, New York and Delaware
On Thursday, the New Jersey Senate Education Committee unanimously cleared a bill that would remove a residency requirement for public school employees.
Current law prohibits public school employees and administrators from living outside the state unless they have a waiver.
If the entire legislature passes the proposal in the coming days, the measure would enable school districts to hire employees from neighboring states, like Pennsylvania, New York, and Delaware, starting next year.
State senators Teresa Ruiz (D-29) and Steven Oroho (R-24) introduced the legislation at the beginning of the month to combat longstanding school staffing shortages further exacerbated by the coronavirus pandemic. They are the incoming Senate majority and minority leaders, respectively.
"I opposed the state residency requirement when it was signed into law, and some of my constitutional concerns were echoed by a judge earlier this year," Oroho said in a statement. "Additionally, it seems clear the residency requirement is hampering the efforts of short-staffed schools contending with a labor shortage to hire enough teachers, substitutes, and bus drivers. Given the entirety of these concerns, it seems best to cut school districts from the requirements of the New Jersey First Law."
During the hearing, Ruiz announced that she and Oroho plan to add an amendment to sunset the legislation after three years and require the Department of Education to create a report on the benefits and "unintended consequences" of eliminating the residency requirement during that period.
A grandfather clause would protect out-of-state public school employees hired within three years if state lawmakers decide to reinstate the residency requirement in the future.
"We have a crisis that's facing our school districts," said Ruiz, who serves as Senate Education Committee chair.
Before the pandemic, New Jersey had a dearth of special education instructors. Ruiz said the state also had trouble finding language, math, and science teachers.
"Either we do what's in the best interest of protecting our students in their learning, or we keep hanging our hat on a provision that we passed in 2011."
Ten years ago, the residency requirement was enacted when former Gov. Chris Christie signed the "New Jersey First Act" into law.
The policy proved to be controversial, and in March, a New Jersey judge ruled it is unconstitutional.
Debra Bradley, Director of Government Relations for the New Jersey Principals and Supervisors Association, said, "Staffing is one of the biggest concerns for school administrators in the state."
"We have a shortage in pretty much every position in our schools, from teachers to bus drivers, to cafeteria staff to home monitors. And it's a daily challenge," Bradley said. "Principals tell me that they go to sleep and wake up in the middle of the night wondering if they're going to be able to cover their classrooms."
This month, staffing shortages forced a one-day closure at Bridgeton High School in Cumberland County.
"We understand 'Jersey First.' We're strong and loyal New Jerseyans, but we're kind of in crisis mode. And for us, the priority is, number one, keeping our students safe, and number two, let's get them educated in-person in school," Bradley said.
After the committee hearing on Thursday, Ruiz said the Senate could vote on the bill in the coming days.
"The Senate is going to move as quickly as possible with this," Ruiz said.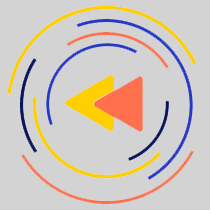 Saturdays just got more interesting.
WHYY is your source for fact-based, in-depth journalism and information. As a nonprofit organization, we rely on financial support from readers like you. Please give today.