N.J. poll has Van Drew trailing Kennedy in his first race since party switch
Jeff Van Drew left the Democratic party over President Trump's impeachment. Two years after he won the traditionally Republican seat, he's behind in the race.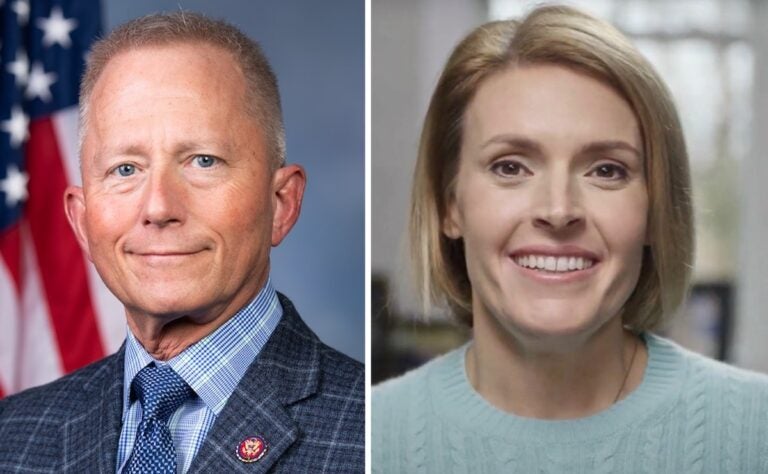 Updated: 2:20 p.m.
___
U.S. Rep. Jeff Van Drew, R-N.J., is trailing his Democratic challenger, Amy Kennedy, in his first race since leaving the Democratic Party and becoming a Republican, according to a new poll.
A survey by the Monmouth University Polling Institute found that Kennedy had the backing of 49% of registered voters in the South Jersey district while Van Drew was supported by just 44%, with 5% undecided.
Kennedy's lead held in both high and low voter turnout scenarios and was within the poll's margin of error.
Van Drew was elected to New Jersey's 2nd District in 2018 as a Democrat, but after opposing President Donald Trump's impeachment he left the party and joined the GOP. In an Oval Office press conference announcing his party switch, Van Drew pledged his "undying support" to the president.
Kennedy, a former middle school teacher and the wife of former U.S. Rep. Patrick Kennedy of Rhode Island, has accused Van Drew of betraying constituents in the district.
"Van Drew's party switch may have actually spurred Democrats out to vote," said Patrick Murray, director of the Monmouth University Polling Institute. "Some of these liberal Democrats who may have stayed at home two years ago are coming out for Amy Kennedy as a vote against Van Drew."
According to the Monmouth poll, 51% of voters in the district said Van Drew's party flip did not bother them, while 47% of respondents said his defection bothered them a lot or a little.
The district includes all of Atlantic, Cape May, Cumberland and Salem counties and covers parts of four more along the southern tip of the state. It favored President Barack Obama twice before going for Trump by about 5% in the 2016 election, but it is unclear if Van Drew can count on help from Trump this year.
The survey found that 48% of voters favor Democratic presidential candidate Joe Biden over the 45% of respondents who say they'll vote for Trump.
"They voted for Obama in 2008. They wanted change. And they voted for Donald Trump in 2016 because they wanted change," Murray said. "Guess what? They still want change."
The poll also asked district voters about this year's U.S. Senate race in New Jersey, finding that incumbent Democratic U.S. Sen. Cory Booker held a 47% to 39% lead over his Republican opponent Rik Mehta, a pharmacist and lawyer who worked in the Food and Drug Administration.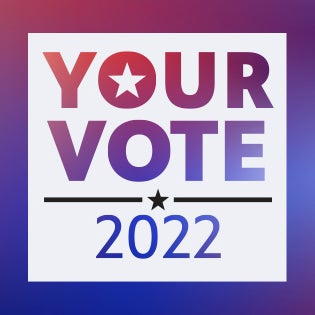 Your go-to election coverage
WHYY is your source for fact-based, in-depth journalism and information. As a nonprofit organization, we rely on financial support from readers like you. Please give today.