'Proud Republican' Jeff Van Drew makes case for Trump in RNC speech
The former New Jersey Democrat castigates his old party while praising President Trump in a speech at the 2020 Republican National Convention.
South Jersey U.S. Rep. Jeff Van Drew, who drew national headlines when he left the Democratic party after voting against the impeachment inquiry, excoriated his old party and expressed that he was a "Proud Republican" who will vote for President Donald Trump in November during a speech at the Republican National Convention.
Van Drew delivered his four-and-a-half-minute speech Thursday as part of the final night of the convention. He said when his former party "tried to order [him] around," he was ready to tell leaders "[he] had enough with their radical, socialist agenda."
"Do you really believe Joe Biden is ready, willing, and – most of all – able to do the same?" he asked. "As Joe says, 'come on man.'"
Van Drew accused Biden of being told what to do by the "radicals" in the Democratic party. He said that under Trump, the country has a strong military and strong support for law enforcement, veterans, and seniors.
He said there are Democrats who support the president and are "disgusted" at what their party has become. He exhorted them to "be true to who you are now."
Van Drew also discussed his early days as a Democrat when local party leaders were recruiting him to run for office in Dennis Township. He said he warned them his views were "middle of the road to conservative," but was assured the party was a "big tent and that they accepted people like [him.]"
"But as I won seats for county office, state legislature and then Congress," Van Drew said, "I noticed things were changing." He added that the Democratic party became "less accepting of American tradition, less believing in American exceptionalism, less supportive of traditional faith and family."
"This was not the party that I knew," he said.
Van Drew would go on to castigate his former party. He said after being elected to Congress in 2018, his first vote was against Nancy Pelosi for House Speaker, saying he was uncomfortable with "a San Francisco liberal" being in charge. He also took shots at U.S. Reps. Alexandria Ocasio-Cortez, Ilhan Omar, Rashida Tlaib and Ayanna Pressley – collectively known as "The Squad" – saying they took over the party "weeks after being elected."
"The party had moved from liberal to radical," he added.
Referring back to the impeachment of Trump, Van Drew claimed Democratic leaders told him he had to vote for impeachment "or my life would be made difficult and I wouldn't be allowed to run again." He added "it was an easy call" to vote against impeachment.
Shortly after his "nay" vote, Van Drew had a high-profile meeting with the President at the White House.
"He made me feel more comfortable and welcomed in the Oval Office than Nancy Pelosi ever made me feel in her caucus," he said.
Van Drew switched parties in Dec. 2019. He now faces a reelection challenge from Democrat Amy Kennedy, a South Jersey native who is a former teacher and the wife of former U.S. Rep. Patrick Kennedy of Rhode Island.
Kennedy said Van Drew's speaking opportunity was "political payback" for flipping parties and pledging his "undying support" to Trump.
"He made the choice to abandon the people of South Jersey to serve his own political career instead of the families he was elected to represent," Kennedy said in a statement. "Jeff Van Drew talks about American exceptionalism, but exceptionalism doesn't come from playing politics or making speeches, it comes from compassion, from unity and community, from hard working people and from fighting for what's right."
Polls released this summer show it's a close race between Van Drew and Kennedy.  Each candidate is leading in at least one survey, but only by a few percentage points and usually within the poll's margin of error.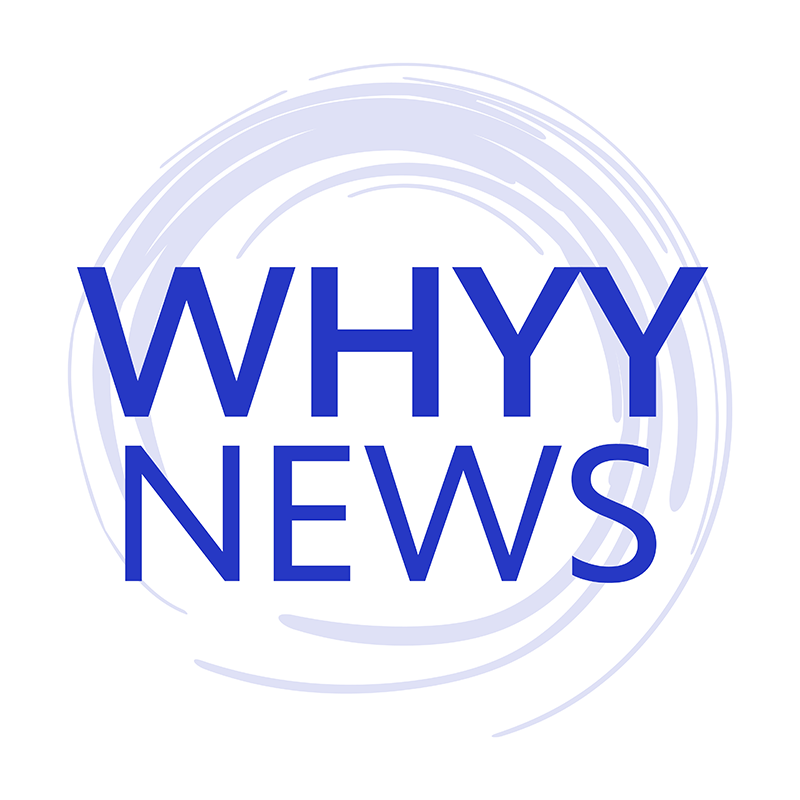 Get daily updates from WHYY News!
WHYY is your source for fact-based, in-depth journalism and information. As a nonprofit organization, we rely on financial support from readers like you. Please give today.