N.J. governor: First shipments of COVID vaccine could arrive in hospitals next week
Ask us about COVID-19: What questions do you have about the current surge?
Several New Jersey hospitals are preparing to receive the first shipments of Pfizer's COVID-19 vaccine, New Jersey Gov. Phil Murphy announced Friday.
The state could see 76,000 doses of the vaccine next week — the first of three shipments. By the end of the month, hospitals could receive 300,000 and 500,000 total doses.
To help residents with distribution, Murphy signed an executive order that changed the vaccination process to opt-out instead of opt-in. This way residents looking to get their two-dose vaccination are not required to enroll, but those who wish to opt out can do so.
"We are doing this for a simple reason to ensure that those who choose to receive a vaccine get the most effective course in the most streamlined manner possible on the proper timetable and without logistical or bureaucratic hurdles in the way" Murphy said.
The governor said the order does not force anyone to take the vaccine, and expressed optimism that the end of the pandemic is near. However, "the mere presence of a vaccine in our state does not mean that we can flip a light switch and remove all restrictions or lift every advisory," he added.
"COVID isn't simply going to vanish because there are vaccine doses in a freezer waiting for distribution," Murphy said. "This is going to be more like a dimmer and the light will get brighter and brighter and brighter over time."
Pfizer is now in the process of getting emergency approval from the federal Food and Drug Administration. The doses could go out within 24 hours of FDA approval, Murphy said.
Unemployment benefits extended as new cases climb
The state reported 5,673 new coronavirus cases on Friday, pushing New Jersey to a total of 356,662, and 48 new deaths, bringing the total of confirmed fatalities to 15,419. The current positivity rate in the state is 10.42%.
Murphy also this week signed legislation expanding eligibility for the 20 weeks of extended unemployment benefits the Department of Labor provides for those who have exhausted their state and federal unemployment benefits.
More than 1.8 million residents have filed for unemployment assistance since the start of the pandemic. More than $19.5 billion has gone to eligible workers and families, state officials said.
Unemployment claims increased by 1,350 this month raising the total to 13,542. The increase is largely driven by the reopening of existing claims by school food service workers and bus drivers due to Thanksgiving break. Murphy called on Washington officials "to step up and extend emergency federal benefits" that are set to expire at the end of the year.
"This cannot be left to the last minute," Murphy said. "Everyone needs to work together to get that job done right now."
Murphy also called out Florida Congressman Matt Gaetz and the New York Republican Club for allegedly sneaking into Jersey City Thursday night to hold a gala fundraiser after they failed to find a venue in New York due to the pandemic. Murphy displayed a photograph showing maskless attendees close together, suggesting there was "no attempt to enforce social distancing or face masks."
Murphy said Gaetz "is not welcome in New Jersey."
"It is beyond the pale that anyone would willingly endanger people in another state nevermind their own," said Murphy. "What a fool. He and they should be ashamed of themselves."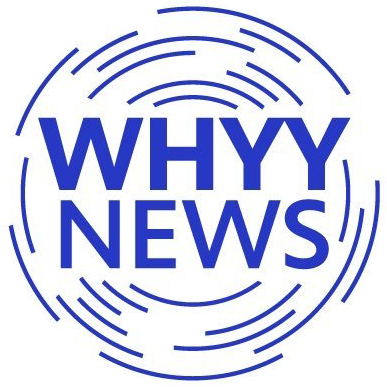 Get daily updates from WHYY News!
WHYY is your source for fact-based, in-depth journalism and information. As a nonprofit organization, we rely on financial support from readers like you. Please give today.