N.J. coronavirus update: Vaccines on track despite J&J pause; State considers aid for undocumented immigrants
Ask us about COVID-19: What questions do you have about the coronavirus and vaccines?
New Jersey reported 2,828 new positive PCR tests Wednesday, as well as another 958 positive antigen tests, for a cumulative total since the start of the pandemic of 963,484 lab-confirmed cases of COVID-19.
The statewide rate of transmission was 0.92. The positivity rate for all PCR tests taken on Saturday was 11%.
There were 2,281 coronavirus patients in New Jersey hospitals Tuesday night, including 457 in critical care and 254 requiring ventilators. Hospitals discharged 297 live patients.
The state also reported another 43 deaths from the virus. New Jersey has now seen 22,414 lab-confirmed fatalities and another 2,592 probable deaths.
Murphy says vaccinations on track despite J&J setback…
Gov. Phil Murphy said the statewide pause in the use of the Johnson & Johnson vaccine would not impact the state's goal of reaching herd immunity by the end of June.
Murphy also said during a press conference Wednesday that it would not change the state's previously announced move of opening up vaccine eligibility to all residents, workers, and students over 16 this coming Monday.
"We will keep pushing forward with the tools available to us," Murphy said.
New Jersey opted on Tuesday to halt the use of the J&J vaccine on the recommendation of federal regulators, who announced they were investigating six cases of a rare blood clot in women who had recently gotten the shot.
No similar adverse effects have been reported by people who received the J&J vaccine in New Jersey, Murphy said.
The New Jersey Department of Health is helping vaccine sites reschedule appointments that had been previously set up with the J&J shot, but Commissioner Judy Persichilli said it wouldn't be possible for sites administering the J&J shot only to begin using the Pfizer or Moderna vaccines, which have different requirements.
She added that, despite the federal investigation into the J&J vaccine, COVID-19 itself still represents a more pressing danger to public health.
"Your risk of getting seriously ill or dying from COVID-19 is much greater than experiencing this extremely rare possible side effect."
… but it's a "challenge" vaccinating hard-to-reach populations
Although the J&J vaccine has comprised just 4% of the doses administered in New Jersey so far, officials have relied on it to inoculate hard-to-reach populations and now say its absence presents a "challenge" in ensuring an equitable vaccine rollout.
Unlike the Pfizer and Moderna vaccines, the J&J shot is just one dose and requires only regular refrigeration, not ultra-cold storage.
That made it the perfect vaccine to inoculate at-risk groups, such as homebound people, people experiencing homelessness, migrant farm workers, and others. Those plans are now in danger.
"The notion of cold-chain storage, two appointments, is really hard with some of these hard-to-reach, vulnerable populations," Gov. Murphy said. "[But] we'll do it if we have to."
Persichilli said the Health Department has identified about 30 such populations in New Jersey and made plans for how to continue making the vaccine available to each of them.
Aid coming for undocumented immigrants?
A group of undocumented immigrants in New Jersey were staging a hunger strike for the eighth day in a row to pressure state officials to extend coronavirus relief funding to them. Undocumented immigrants are among the people hardest-hit by the pandemic.
Advocates said the state's roughly half-million undocumented immigrants have been left out of financial relief programs aimed at helping people through the ongoing health crisis.
Gov. Murphy said his administration was considering using federal coronavirus relief funds to help the state's immigrants.
"Unless we care for all of us in this state — not some of us or not most of us, but all of us — unless we bring all of us along, we will not find our way through this challenging journey," Murphy said. "So to be determined in terms of what that actually looks like."
Politico reported that Murphy was weighing providing about $40 million in one-time stimulus payments to undocumented immigrants.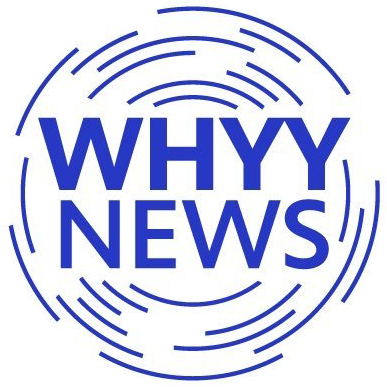 Get daily updates from WHYY News!
WHYY is your source for fact-based, in-depth journalism and information. As a nonprofit organization, we rely on financial support from readers like you. Please give today.