N.J. coronavirus update: Vaccine appointment delays; hospitalizations level off
Just days after N.J. expanded the eligibility requirements to get a coronavirus vaccine, health officials warned that residents may have to wait to schedule an appointment.
Ask us about COVID-19: What questions do you have about the current surge?
New Jersey reported another 3,761 positive PCR tests for coronavirus Tuesday, for a cumulative total of 572,306 positive PCR tests since the start of the pandemic. It also reported another 1,039 positive antigen tests, for a total of 63,395 total reported antigen tests.
Another 54 residents died from COVID-19. There have now been a total of 18,421 confirmed coronavirus fatalities and another 2,091 probable deaths.
The state recorded a 10.12% positivity rate for PCR tests administered on Friday.
Persichilli: Be patient when trying to schedule vaccine appointment
Just days after New Jersey expanded the eligibility requirements to get a coronavirus vaccine, health officials warned that residents may have to wait to schedule an appointment.
Health Commissioner Judy Persichilli said the state has the necessary infrastructure to inoculate those in its population who qualify for the shot but that the Trump administration hasn't sent enough vaccine doses to keep up with demand.
"We are asking the public to be patient, because supply of vaccine is limited," Persichilli said. "It may be some time before you receive an invitation to make an appointment, even if you are currently eligible."
Persichilli and Gov. Phil Murphy have for days criticized the federal government for slow-walking the distribution of vaccine doses to states.
But the high demand for appointments also came as New Jersey expanded which residents were approved for the vaccine.
Last week the administration opened vaccine eligibility to those over 65 as well as those between 16-64 with certain medical conditions, including smokers. That meant that millions of residents were newly qualified for the drug overnight.
Previously the vaccine was only available to frontline health care workers, staff and residents of long-term care facilities, firefighters, and police officers.
The Health Department has set up a vaccine call center to answer questions about the rollout, which currently plays automated messages but is expected to have live agents available early next week. The phone number is 855-568-0545.
Hospitalizations stable after holidays
Coronavirus-related hospitalizations in New Jersey have leveled off, in what officials called a positive sign that means a predicted surge in coronavirus cases requiring treatment may not come to pass.
Gov. Murphy noted that the state was outside the two-week window following the holidays, so if it was going to see a spike related to holiday parties, it would have by now.
"While we continue to hold our breath a little bit, this stability is a good sign," Murphy said.
"Of course we are still not anywhere near in the clear yet," he added.
The state still reported some 3,506 coronavirus patients in the hospital on Monday, including 643 people in critical care and 429 requiring ventilators.
Murphy blasts CVS, Walgreens for slow rollout at nursing homes
Murphy also criticized the two national pharmacy chains in charge of administering the coronavirus vaccine in the state's long-term care facilities.
New Jersey is part of a federal partnership with CVS and Walgreens to inoculate long-term care facility staff and residents.
Although he placed some of the blame on a shortage of doses from the federal government, Murphy said the companies needed to work faster.
"That, again, comes back largely to the lack of federal doses that we need of this vaccine," he said. "But they need to do better, especially Walgreens."
Long-term care facility residents and staff have been among the hardest-hit populations by the coronavirus and were among the first in line for a vaccine.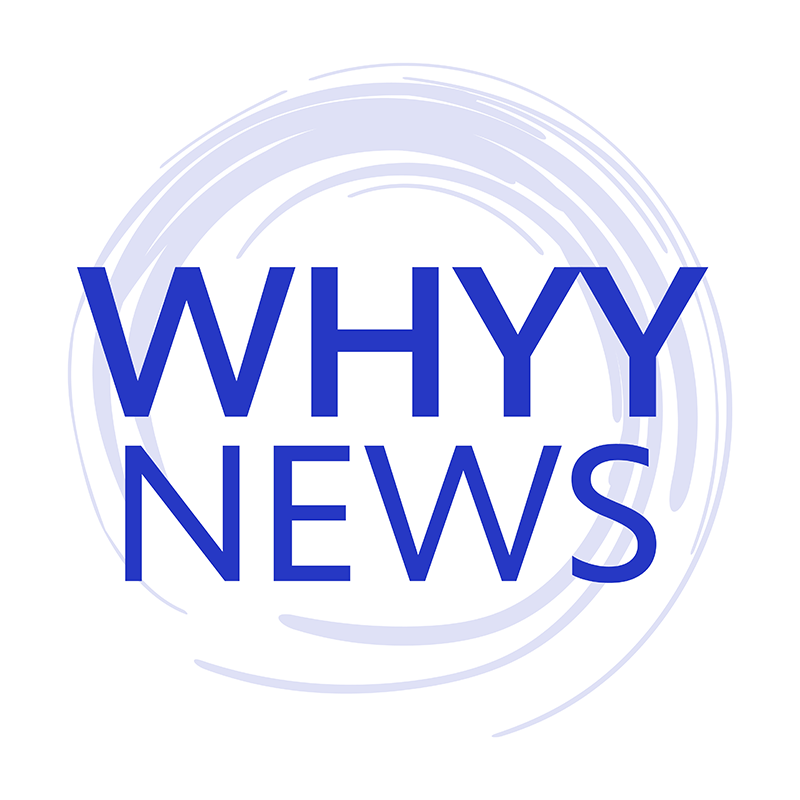 Get daily updates from WHYY News!
WHYY is your source for fact-based, in-depth journalism and information. As a nonprofit organization, we rely on financial support from readers like you. Please give today.