N.J. coronavirus update: Not the year for 'Christmas as usual,' Murphy says
Ask us about COVID-19: What questions do you have about the current surge?
New Jersey officials reported Monday an additional 3,186 COVID-19 cases. The total number of cases since Mar. 4 now stands at 435,763. The state also reported 29 new deaths, bringing the death toll to 16,315. Officials are looking into 1,908 probable deaths.
As of Sunday night, 3,607 people are in hospitals for confirmed or suspected cases of the coronavirus; 727 patients are in intensive care, while another 481 are currently on ventilators.
The rate of transmission as of Saturday dipped below one for the first time since September to 0.99. That means for every 10 cases, at least nine more people will be infected with the virus. Officials have often stated the goal is to have the transmission rate or "RT" below one.
"One day of RT below one is notable — we're happy for it — but it's not worth any celebration," said Gov. Phil Murphy, who added that some of the state's largest daily case numbers are still being recorded.
"It's certainly better than the alternative, but it's worth our doubling down to push RT down even further to the point where our daily numbers see not just a one day, but a sustained drop," he said.
The governor again implored people to forgo big holiday celebrations this year adding that "the next two weeks are really critical." Recalling a conversation with a labor leader from earlier in the day, Murphy said this was the year for "small ball."
"I can't — we can't — put it more plainly; this is not the year for Christmas as usual or New Year's Eve as usual," he said. "We cannot take the risk of one or both of those celebrations leading to a spike in new cases and hospitalizations."
Calling all medical professional: Camden County wants you
Camden County health officials are in search of medical professionals to help administer the COVID-19 vaccine to residents next year.
They are looking for registered nurses, nurse practitioners, and medical professionals with active licenses and certifications to work in vaccination clinics.
"We anticipate that at some point in the near future we will have a lot of vaccines available and we want to be ramped up ready to go," said Camden County Freeholder Director Lou Cappelli.
The Pfizer-BioNTech vaccine received federal approval on Dec. 11, with the first dose administered in New Jersey to an emergency room nurse four days later at University Hospital in Newark.
The Moderna COVID-19 vaccine was approved a week later, with shipments leaving the factory Sunday. Cappelli anticipates approval of Johnson & Johnson's COVID-19 vaccine to follow soon. The New Brunswick-based company is developing a single-shot vaccine with testing results expected in January, according to NPR.
Cappelli said the vaccines will be distributed through hospitals for now. The shots are currently being administered to health care workers and those in medical facilities. When the vaccine becomes available to the general public, he anticipates Camden County College in Blackwood serving as a distribution site.
He expects everything to be in place by the end of January at the earliest, but is not putting the timeline in stone.
"There's a lot of moving parts here," he said. "We can't give a definitive timetable, but we want to be prepared sooner than later."
Anyone who is qualified and interested can contact the Camden County Department of Health and Human Services at 856-374-6000 or apply on their website.
Camden County officials also announced that COVID-19 testing sites that operate on Thursdays will remain open on New Year's Eve with normal operating hours.
The current clinics are a walk-up site at the Dr. Charles Brimm Medical Arts High School, along with two drive-up sites at Camden County College in Cherry Hill and at MLK and Broadway in Camden.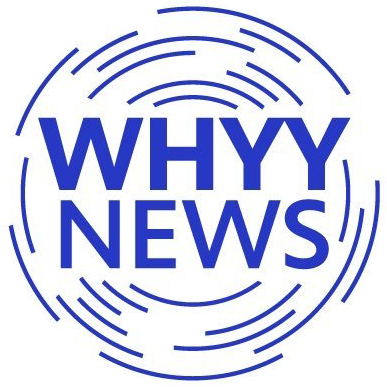 Get daily updates from WHYY News!