N.J. coronavirus recovery: Limited 'knucklehead behavior' as indoor dining returns
Are you on the front lines of the coronavirus? Help us report on the pandemic.
New Jersey reported another 284 cases of coronavirus Tuesday, bringing the state's cumulative total since the start of the pandemic to 194,667 cases.
The state also reported another 5 confirmed deaths, which occurred more than two months ago. New Jersey has now seen 14,213 confirmed fatalities and 1,783 probable deaths from COVID-19.
The rate of transmission is at 1.1, meaning for every 10 positive cases, the virus spreads to 11 people.
Limited 'knucklehead behavior' as indoor dining returns
Gov. Phil Murphy said not many patrons ran afoul of the rules as restaurants reopened for indoor dining over the Labor Day weekend.
"We had very few reported cases of knucklehead behavior," Murphy said at a briefing Tuesday.
The state was previously set to allow indoor dining to resume in July, but Murphy pulled the plug on that plan citing coronavirus spikes in other states and people in New Jersey ignoring face covering and social distancing requirements. Indoor dining resumed on Friday morning.
The holiday weekend was being watched as a barometer for how the state, which had one of the worst COVID-19 outbreaks in the country last spring, would handle the added risks of indoor dining.
Murphy said early reports did not show any major issues after the state allowed eateries to open at 25% capacity inside and required face coverings among staff and patrons.
"This gives us all some hope for the days ahead as we continue to battle this virus," he said.
State continues to review district plans as school year begins
Students have begun the academic year across New Jersey even as some districts are awaiting revisions to their education plans.
According to Murphy, 723 districts' plans are complete while 86 have been returned to the district for revision and one is still awaiting review.
Murphy said the issues with the 86 plans that have been returned for revisions are "technical in nature" and some are related to "staffing."
"When there is a case of coronavirus that arises in one of our schools — and folks, there will be — we have the procedures in place to guide district leaders and local health officials to mitigate that," he said.
The majority of districts are heading into the academic year entirely online or with a hybrid model, while some have returned for completely in-person instruction.
Nearly 13K voters registered online last week
Nearly 13,000 residents registered to vote last week during the "soft launch" of the state's new online voter registration system, state officials said.
"New Jersey has expanded access to our democracy," said Secretary of State Tahesha Way in a statement. "Especially as we face this ongoing pandemic, we are committed to reducing barriers that may prevent potential voters from participating in our elections."
This year's general election will be conducted primarily by mail in New Jersey, though residents who prefer to vote in person can cast a provisional ballot at their local polling place.
Murphy said residents can track their mail-in ballot online to ensure it is received by their county clerk.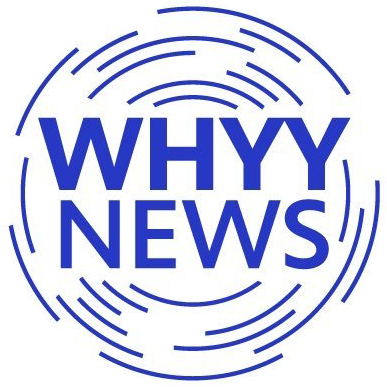 Get daily updates from WHYY News!