N.J. coronavirus recovery: Casinos, amusement parks reopen for business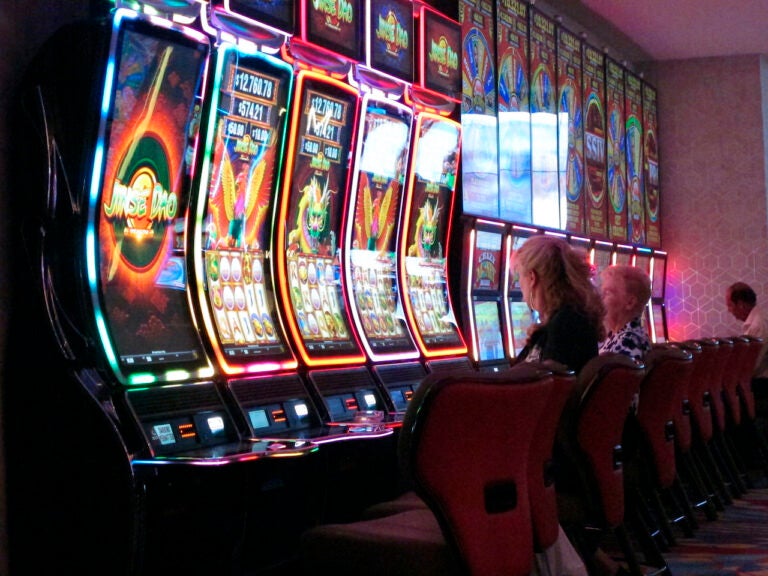 Are you on the front lines of the coronavirus? Help us report on the pandemic.
New Jersey reported another 539 cases of coronavirus Thursday, bringing the cumulative total over the course of the pandemic to 172,356.
The state also announced another 27 deaths. All told there have been 13,251 confirmed fatalities and 1,854 probable deaths due to COVID-19.
Open for business
Casinos are among several businesses reopening across New Jersey Thursday amid the ongoing coronavirus pandemic.
Though casinos can welcome gamblers, they won't be able to serve alcohol or let patrons smoke. They must also cap admittance at 25% of capacity.
The Borgata announced earlier this week that it would not reopen Thursday as intended after Gov. Phil Murphy halted the state's plan to allow indoor dining on the same day. Murphy said the combination of COVID-19 spikes in cases in other states and "the instances of knucklehead behavior" at some New Jersey establishments drove the decision.
Casinos have been shuttered since March 16 when Murphy ordered them closed along with gyms and indoor entertainment venues to mitigate the spread of the novel coronavirus. Online gambling was allowed to continue.
Also reopening Thursday — with social distancing and face-covering requirements in place — will be outdoor amusement/ water parks, museums and libraries, and indoor recreation facilities like bowling alleys. Gyms and fitness centers for individualized training may open by appointment only.
Murphy said Wednesday that the Garden State is moving forward as quickly as it can, but as safely as it must.
We're ONE OF ONLY FOUR STATES currently on track to contain #COVID19, according to @CovidActNow.

We must stay in the green. Keep up with social distancing, wearing a face covering, washing your hands, and getting tested. pic.twitter.com/qrvSYbqCzA

— Governor Phil Murphy (@GovMurphy) July 1, 2020
"We're ONE OF ONLY FOUR STATES currently on track to contain #COVID19, according to Covid Act Now," Murphy tweeted Wednesday.
"We must stay in the green. Keep up with social distancing, wearing a face covering, washing your hands, and getting tested."
Cape May officials urge residents to wear masks
A litany of public officials in New Jersey's southernmost county is calling on all residents and tourists to wear masks anytime they are in public, as the region prepares for the busy Fourth of July weekend.
"Thanks to the good sense, hard work, and sacrifices of members of our community, COVID-19 cases in Cape May County have remained below a critical threshold," read a joint statement by the Cape May County freeholder board, the county chamber board of directors, and the mayors of all 16 municipalities.
"However, we must take bold steps to ensure that cases continue to trend downward or, at minimum, remain steady even with the influx of seasonal residents and visitors expected during July and August."
Officials said the request included wearing face coverings on county boardwalks.
Exceptions to the rule include people who are exercising, beachgoers who can socially distance, and restaurant and bar customers who can socially distance.
New jobless claims slow
Nearly 28,000 residents filed new unemployment claims last week, bringing the total number of New Jerseyans who lost their jobs or had their hours reduced to more than 1.3 million since the start of the COVID-19 pandemic.
According to the state Department of Labor, 1,125,021 claimants met the earnings requirements to receive benefits, and 96% of them have received payments.
The state also announced this week that it would provide an additional 20 weeks of unemployment benefits to New Jersey workers who have exhausted their state and federal aid.
"New Jersey went from being at almost full employment last winter to double-digit unemployment a few months later," said Labor Commissioner Robert Asaro-Angelo in a press release. "Extended benefits are in place for just such eventualities – so that claimants have access to an income safety net for an extended period during times of high unemployment."
Labor officials said residents will be automatically signed up for the extended benefits and do not need to reapply.
New Jersey residents have received $2.9 billion in state unemployment payments since mid-March and $6.2 billion in federal benefits, according to the Labor Department.
State hires more contact tracers
More than 130 people have been brought on as contact tracers since last week, bringing New Jersey's community contact tracing corps to 357.
That is in addition to the 859 current public health workers across the state who have also been participating in the state's contact tracing efforts.
"We are continually building and training the statewide team of diverse public health workers we will need to help us prevent new cases from becoming flare-ups that can threaten our recovery," Murphy said.
Public health officials say contact tracers — who inform residents that they may have been exposed to COVID-19 — are critical to containing any new outbreaks of the disease as the state's economy slowly reopens.
Murphy implores residents to vote by mail
New Jersey's delayed primary election is just around the corner, and county officials are preparing for some voters to appear at polling places for Tuesday's contest.
But Murphy is encouraging residents to cast their vote by mail if they can, to avoid exposing themselves and others to COVID-19.
"My strong plea is: vote by mail," he said. "We're trying to balance the sacred right to vote as the central element of our democracy and get that as right as we possibly can with on the other hand the public health concerns that [Health Commissioner Judy Persichilli] and her team want to make sure we keep front of mind."
Voters can apply for a mail-in ballot at their county clerk's office, and they can mail them back as long as they are postmarked by July 7 or drop them in one of several mail-in ballot dropboxes posted throughout the county.
Residents can also vote in person. Counties are required to open at least 50% of their polling locations on Tuesday.
WHYY's P. Kenneth Burns contributed reporting.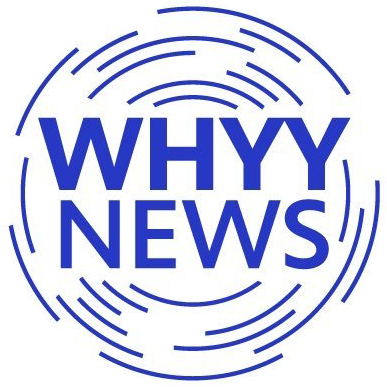 Get daily updates from WHYY News!