N.J. attorney general issues directive on handling sexual assault cases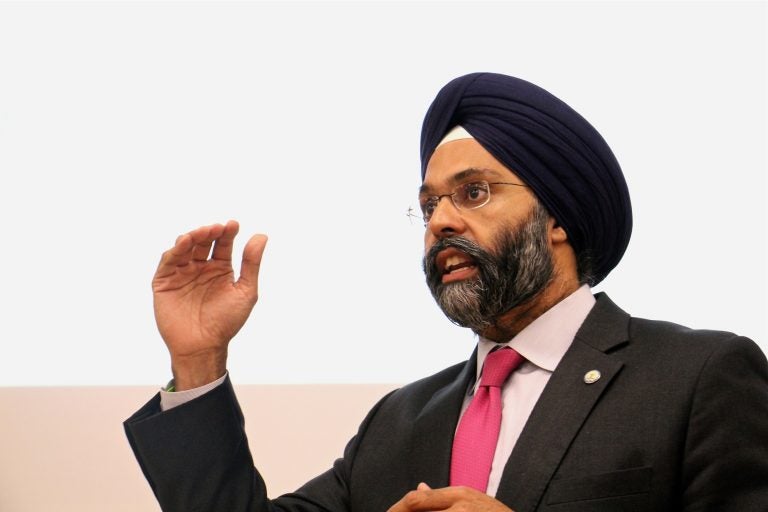 New Jersey's top law enforcement official has issued new guidelines to prosecutors on handling sexual assault cases.
The guidance comes a month after state employee Katie Brennan accused a state worker and Gov. Phil Murphy campaign staffer, Albert Alvarez, of raping her. Alvarez, who has resigned, has denied the charge.
In the directive Attorney General Gurbir Grewal issued Tuesday, victims will be allowed to consult with prosecutors before any plea negotiations and, in cases where charges are not brought, meet with prosecutors to discuss why.
"While much has been done through the years to make law enforcement, health care professionals, and other service providers more responsive to the needs of sexual assault victims, there is always room for re-examination and improvement," Grewal said in a statement.
Patricia Teffenhart, executive director of the New Jersey Coalition Against Sexual Assault, provided input on the new directive, and she suggested it could standardize the handling of sexual assault cases across the state.
"The attorney general has asked that these standards be actually now followed as a directive, as a clear way in which we can ensure that a survivor who reaches out to seek crisis services in Salem County receives almost the exact same response in Essex or Bergen County," Teffenhart said.
The directive also requires law enforcement agencies to report sexual assault complaints to county prosecutors within 24 hours and mandates that prosecutor's offices report information to the state on the disposition of cases.
"This is an invasive, very traumatic crime," Teffenhart said. "Survivors that come forward are often feeling left out of the process."
"This is real change to the criminal justice system, the kind that so many survivors of sexual assault have been waiting for," Murphy said of the directive.
His decision to hire Alvarez, as well as other hiring moves, are now the subject of a legislative oversight committee investigation.