N.J. Assembly to meet in person again after standoff over COVID vaccine mandate
When legislators meet for committee hearings in person on Monday, it's unclear whether some Republican Assembly members will once again defy a COVID-19 vaccination or testing policy set by a joint commission that manages the New Jersey State House.
On Sunday, GOP Director of Communications Bradley Schure said he "hadn't heard of any plans" for legislators to go around a judge's decision to deny their request to halt the mandate late last week.
State Police troopers and about a dozen GOP state legislators arrived at a momentary standoff over the policy before a voting session at the State House complex in Trenton on Dec. 2. That prompted Assembly leaders to hold virtual committee hearings last week. Monday's hearings will be held in person.
The order in question requires anyone entering the building to show proof of vaccination or a recent negative coronavirus test. Otherwise, lawmakers can still vote remotely. The Republican lawmakers who protested and caused the commotion were eventually allowed by troopers to join their respective voting chambers. State Police did not explain their reason for letting them in.
Gov. Phil Murphy called the GOP challenge "idiocy."
"This is not about freedom or civil rights," he said. "It's about their willingness to volitionally run the risk of infecting innocent, law-abiding folks."
State Police Superintendent Pat Callahan said on Wednesday that his agency "takes the security of the State House complex extremely seriously" and that it would "continue to do so."
Incoming Senate minority leader Sen. Brian Oroho (R-24) and Assemblyman John DiMaio (R-23) have led efforts to block the mandate. Though the judge denied their request to stop the order, a hearing to consider arguments is set for April 2022.
"As the rules issued by the Legislature's presiding officers on December 2, 2021, make clear any stay issued by the court will not provide plaintiffs interim relief, the motion for stay is denied," Appellate Division Judge Allison Accurso wrote.
Oroho expressed frustration with the judge's decision.
"We're disappointed that arguments are going to be delayed when it seems clear the Joint Management Commission exceeded its authority in restricting public access to the State House," Oroho said in a statement. "This isn't just about legislators. It's about ensuring the rights of citizens to have access to their government. "
Micah Rasmussen, a political analyst and director at the Rebovich Institute for New Jersey Politics, said the Republican legislators were likely trying to score "political points" when they defied the order a little over a week ago, with cameras rolling.
"We're heading into the midterms cycle … and we would expect to see lower voter turnout than we see for either [presidential or gubernatorial elections] … so by taking this stand, Republicans are betting that they're energizing those of our neighbors who are cranky about the vaccines, the testing, and the masks," Rasmussen said.
There is precedent for the mandate, he said; the state has the power to act in the interest of public health and safety.
"Leaders of the State House Commission, which is comprised of members of both houses of the Legislature, have decided what a lot of jurisdictions have decided," Rasmussen said. "New York City, New York State, and other jurisdictions around the country have said, 'Look, it's finally time to either have the vaccine, or to show that you've been tested so that we know that you're not spreading the virus.'"
The New Jersey Constitution, like the U.S. Constitution, asserts that legislators cannot be arrested on their way to or from a legislative session, except for in cases of "treason or high misdemeanor."
However, that does not mean legislators can get around public health regulations established by the State House Commission, Rasmussen said.
"If a legislator does not want to be tested, does not want to provide proof of vaccination, they certainly can continue to vote remotely, " Rasmussen said.
"No one is being prevented from exercising their constitutional right to be able to vote on behalf of their constituents," he added.
The Associated Press contributed to this report.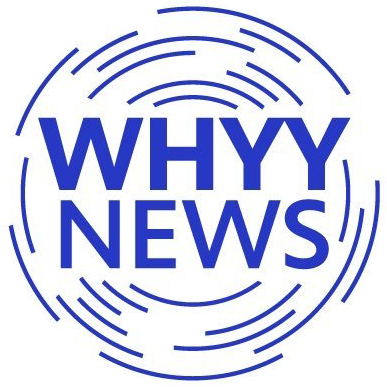 Get daily updates from WHYY News!