Moonstone mounts 6-day poetry reading marathon with 300 poets
Larry Robin will publish the 25th anniversary edition of the annual anthology Poetry Ink, and stage a marathon poetry reading event via Zoom to celebrate.
Larry Robin, formerly of Robin's Books in Old City, has been publishing an annual anthology of poetry, called Poetry Ink, since 1996. This year, for its 25th anniversary, he reached out to everyone who was ever in the anthology over that quarter-century.
Three hundred poets responded. Robin is putting them all in the book, and inviting all of them to a massive live poetry event that will last a week. Every evening for six days, until Saturday, a two-hour Zoom session will feature 50 poets each.
If everyone shows up, they will each have about 2 ½ minutes to present their work. But Robin does not expect a 100% turnout.
"I never know who's actually going to show up. My experience with the anthology is that 50 to 60% percent of the people show up," said Robin. "Everyone's busy. Everyone has things to do. It's perfectly fine. What I'm looking at is not the individual and that individual's poem. I'm looking at the nation. I'm looking at the group."
The lineup includes some big names in poetry, like Sonia Sanchez and Eleanor Wilner, and many, many names that are likely unfamiliar even to avid readers. The roster of writers is arranged alphabetically, so that all styles and genres are mixed and no one gets top billing. The A and B names are on Monday, the C to F names are on Tuesday, the G to K names are on Wednesday, etc.
The Zoom sessions are nightly at 7 p.m., and free to join through Moonstone's website.
The annual Poetry Ink anthology, normally released in April, usually features about 100 poets and the live reading event can last 4 to 6 hours. For this 25th anniversary edition, Robin tripled its size and is using pandemic-era online platforms to go large online.
"I am somewhat computer illiterate and I really resisted Zoom. There isn't the personal connection. There isn't the vibration in the room," said Robin. "But what I discovered, as I'm sure many others have, is that suddenly it's international."
Robin has been a champion of poetry and, more broadly, the written word for six decades, having inherited his grandfather's bookstore Robin's Books in Old City (which closed in 2012) and operating literary events through his Moonstone Arts Center since 1981. His longtime, dogged efforts to organize events connecting readers with writers have earned him the respect of generations of writers. Eleanor Wilner, a McArthur "Genius" Fellow, wrote the poem "On the Road to Larry Robin's Bookstore" for her 1997 collection "Reversing the Spell."
That level of notoriety allowed him to get 300 poets to tentatively say yes to a six-day poetry marathon.
Robin made contributions to his own 25th anniversary edition of Poetry Ink: 15 poets are introduced by a short essay about Robin's personal relationship to them, such as Marjorie Agosín, a Maryland-born poet now living in Chile.
Like Robin, Agosín is an anthologist. In 2016, she edited "These Are Not Sweet Girls: Poetry by Latin American Women," of which Robin is a fan.
"In the work, we see how the common threads of courage and inventiveness are woven into a bright tapestry of women's voices that presents a true picture of a culture," wrote Robin in Poetry Ink.
About Kimmika Williams-Witherspoon, who merges poetry with performance, Robin wrote, "She will perform a poem which leaves you curled up on the floor crying, and then she moves on to the next one. How does she do that? It is an experience not to be missed."
The anthology is made up of poems selected by the poets themselves, which can be newer work or something from years earlier. Robin said some poets gave him permission to take whatever he wanted from their catalogue. The printed anthology is expected to be available in about a month.
The poets who will participate in the Zoom sessions have been asked to read what they submitted to the anthology. Robin will keep an eye on the clock, convinced people cannot bear a Zoom session lasting for more than two hours.
But he is not a stickler for rules.
"One long and two short poems, and I prefer you read what's in the book. But it's up to you," he recalled telling the poets. "Some people say, 'I wrote this yesterday and I really want to read it.' Great. I resist narrow structure."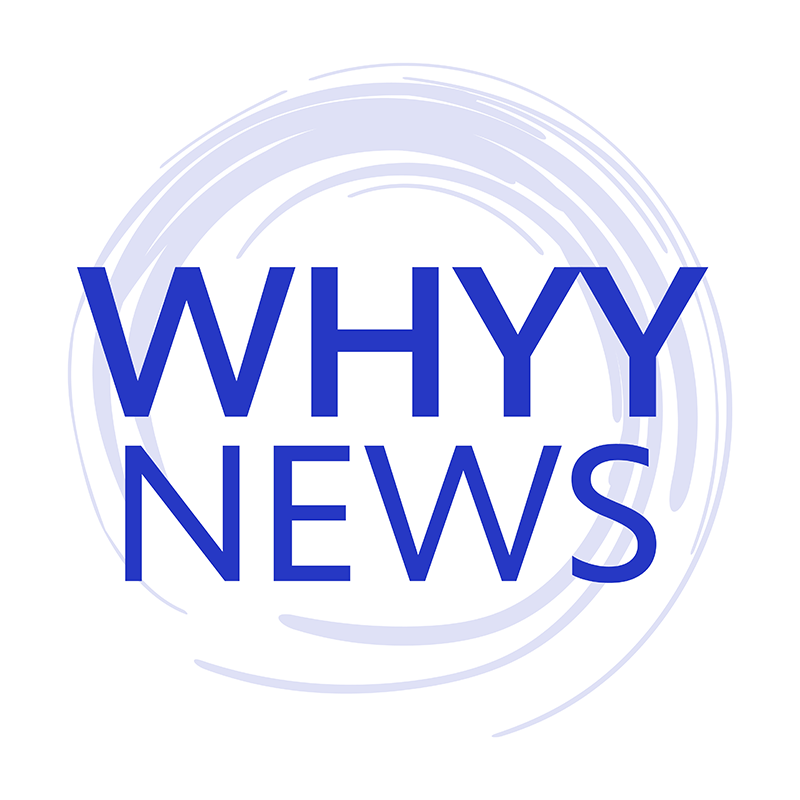 Get daily updates from WHYY News!
WHYY is your source for fact-based, in-depth journalism and information. As a nonprofit organization, we rely on financial support from readers like you. Please give today.