New center will highlight Philadelphia's vegan roots
The American Vegan Society is about to set up its first public storefront. Its new walking tours reveal Philly's vegan history.
Twenty years ago, before Vance Lehmkuhl started chronicling veganism in Philadelphia as a journalist, he was a skeptic.
"I had been vegetarian for 10 years and was like, 'I can never go vegan because those people are crazy,''' he said.
Then he started meeting people who lived a vegan lifestyle, not just to eliminate meat and dairy from their diets but also to avoid, as much as possible, any product or activity derived from animal products and their exploitation. Lehmkuhl learned veganism is not a set of ironclad rules, but a mindset that can be individualized.
"I don't have to be vegan the way I've heard the stereotype. I could be myself as a vegan and eat the things that I like, avoiding animal products to whatever extent possible and practicable," he said.
Then Lehmkuhl started writing about veganism, eventually as a regular columnist for The Philadelphia Inquirer. He discovered Philadelphia history is rife with veganism, even before that term was coined.
Now, Lehmkuhl works for the American Vegan Society and will manage its new American Vegan Center on Second Street in Old City, the society's first public space since it was founded in 1960 in Malaga, New Jersey. After construction delays, it's hoped the center will open around Labor Day.
In the meantime, Lehmkuhl has created a walking tour around Old City introducing people to dozens of historical figures who espoused what might now be considered a vegan lifestyle.
And, yes, some of them were considered crazy.
Benjamin Lay, who was born in England in 1682 and settled in Philadelphia in 1731, was one of the first and most outspoken Quaker abolitionists. His antislavery advocacy was just as strident as his belief in animal welfare: He neither ate nor wore anything derived from animals or slave labor. Lay made his own clothes from only plant-based textiles and refused to ever ride a horse, instead walking anywhere he needed to go.
His radical-at-the-time ideas and the drama he used in espousing them (Lay would splash fake blood while speaking at a podium to make a point), among other things, were too much for fellow Quakers, many of whom owned slaves. Lay was ostracized.
Other historical figures who embraced what we might now call veganism were much more mainstream. The first person to attempt to introduce tofu to the American colonies was — who else? — Benjamin Franklin.
He discovered the pressed bean curd in Europe and enthusiastically sent soybean seeds back to Philadelphia to John Bartram — the New World's most prominent botanist at the time — with instruction on how to grow, harvest, and process the beans into tofu. However, there is no evidence to show Bartram ever did.
"[Franklin] tried vegetarianism a few times and, suiting the Franklin character, it was more like a scientific experiment for him rather than something that was coming from a deep moral conviction," said Lehmkuhl.
Lehmkuhl's walking tours start at the Vegan Center's future home at 17 N. Second St. and loop through Old City for about 75 minutes. There are very few existing landmarks on the cityscape that tell the story of American veganism, so Lehmkuhl relies on the walkers' imaginations and a portfolio of his own illustrations of, for example, the Loganian Library that used to be on Sixth Street, where Lehmkuhl is convinced transcendentalist Amos Branson Alcott, father of Louisa May Alcott (author of "Little Women"), was converted to vegetarianism.
There is at least one physical artifact representing early vegan thinking in Philadelphia: On the south edge of Washington Square Park is a stone-carved watering trough dating to the 19th century. It was one of many troughs Caroline Earle White had installed around the city, out of concern for the health of horses and dogs.
A lifelong animal welfare activist and suffragist, White co-founded the Pennsylvania Society for the Prevention of Cruelty to Animals, but could not serve on its board because she was a woman. She later formed the American Anti-Vivisection Society.
Though White lived a life oriented around animal welfare, she was not a "vegan," per se, as the term did not exist until the 1940s. Philadelphia played a major role in the modern vegan movement: It was the place where H. Jay Dinshah toured the Cross Bros. slaughterhouse in Kensington in 1957. He was so repulsed by what he saw there, he immediately set about to create the American Vegan Society.
Once the American Vegan Center opens in the fall, Lehmkuhl said, it will have a bookstore, an event space, a kitchen for cooking demonstrations, and a gift shop, and will be an information resource to help tourists with their immediate needs, such as: "Where can I go for lunch?" Lehmkuhl is developing a brochure of area restaurants that offer vegan options, for both his center and the Visitors Center in Independence Mall.
"One of the things that I'm hoping for as we go forward is to have [vegan] history be integrated into the overall historical tourism industry in Philadelphia," he said. "Including the tour guides. I would love to get across the concept that, maybe this could be part of your tour. Because everybody's looking for interesting little things."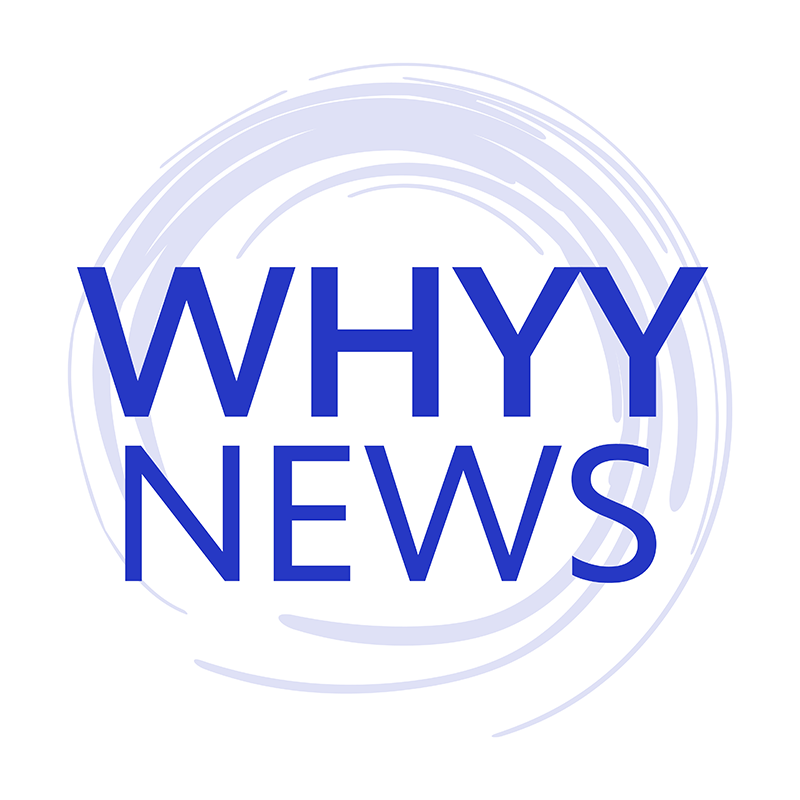 Get daily updates from WHYY News!
WHYY is your source for fact-based, in-depth journalism and information. As a nonprofit organization, we rely on financial support from readers like you. Please give today.