Black women poets will gather this weekend to build their legacy
This weekend's The Clearing in a Germantown arboretum is part of a project to identify, celebrate, and memorialize Philly's Black women poets.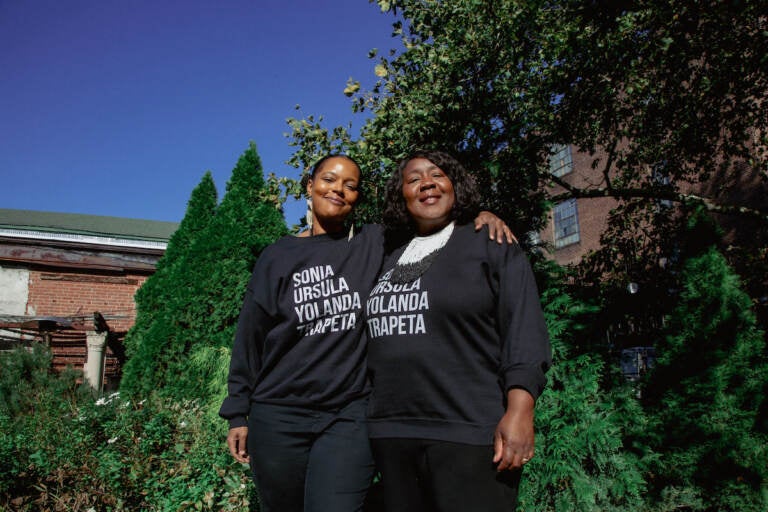 This weekend a gathering of about 80 Black women and femme poets will take place at Awbury Arboretum in Germantown. For many, this will be the first time they will have met each other.
Co-organizer Trapeta Mayson said the event will be like a family reunion.
"If you've been to a family reunion or watched one on TV, you know there are family members gathering who have never really met one another," she said. "That joy and delight that they have when they see each other, and the fact that we're in this writing family community, I'm really looking forward to that."
Mayson said that family of Black women and femme poets does not really exist right now.
"There is a void," she said. "We want to make sure that these artists and women are counted, from the ancestors and including the present day. We also want to make sure that we are fostering a legacy and we're building something that we can continue to build on."
The event on Saturday, called The Clearing, is a day-long private retreat for invited poets, which will end with a public reading on the porch of the historic Francis Cope house in Awbury Arboretum from 3 – 5 p.m.
The Clearing is part of ConsenSIS, a three-phase project to identity, celebrate, and ultimately memorialize the Black women and femme poets of Philadelphia, past and present.
The event is inspired by a scene from the Toni Morrison novel "Beloved," in which the character Baby Suggs gathers people in The Clearing, a field hidden inside a wooded area, for praying, laughing, crying, and dancing.
There are also real-world precedents to the event. In the 1970s Black women writers such as Toni Morrison, Ntozake Shange, and Alice Walker would gather at June Jordan's house as The Sisterhood for informal critiques over dinner. The Combahee River Collective was a more formally organized group of Black feminists and writers around the same time.
At this weekend's The Clearing, there will be walking poetry workshops, called Walkshops, collaborative activities, and play.
"It is going to invite folks to Double Dutch, to hula hoop, to sit on the grass and relax and read books, to play with the bubble machine that we've got," said co-creator Yolanda Wisher. "It's really just a time to rest and reflect and kind of get back to ourselves."
"But it's all carefully curated," added Mayson. "You could do what you feel and be relaxed, but there's a lot of intention behind these activities."
Mayson and Wisher are both former poets laureate for the city of Philadelphia. With a grant from Monument Lab's national public memory initiative Re:Generation, they created ConsenSIS as a means to document the local legacy of Black women poets, including groundbreaking 19th century writers like Frances Harper to contemporary writers who may not be widely known but nevertheless contribute to Philadelphia's literary ecosystem.
The first phase was a survey earlier this year, designed as a kind of head count of who is writing poetry. Wisher said a poll went out to her network of poets, who extended it to their networks and so on by word of mouth in an attempt to reach writers who may not otherwise participate in literary events.
The survey was designed to be flexible with the identifier of "poet."
"There's a lot of gatekeeping through these labels: Who's a writer? Who's a poet? Who's a journalist? Can you call yourself this if you didn't go to school for it or if you don't have credentials?" said Wisher. "Even if you have a shoebox of poems under your bed and you've never done a reading, you've never published a poem, maybe only your cousin knows that you're writing poetry: you are a poet, just as much as Ursula Rucker or Trapeta Mayson or Yolanda Wisher who are out here doing this professionally."
The survey brought out people Wisher and Mayson had never known nor heard of before.
The Clearing is building toward the final phase of ConsenSIS, a memorial that could take any shape, from a carved stone sculpture to some other, non-material form of honoring. Wisher says what form a memorial will take is still in question.
"We're not waiting for someone else to write our story or make us a monument. We wanted to figure out what that would look like for ourselves," said Wisher. "What does it look like for not as a monument to celebrate just one person, but a community of folks who sustain each other and keep each other going? Even when we aren't necessarily acknowledged or are the majority in the publishing industry, we're not always represented in these literary communities."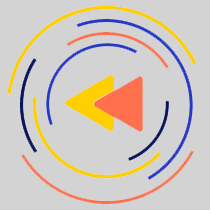 Saturdays just got more interesting.
WHYY is your source for fact-based, in-depth journalism and information. As a nonprofit organization, we rely on financial support from readers like you. Please give today.