Menendez case could turn on legal issue at heart of previous Supreme Court case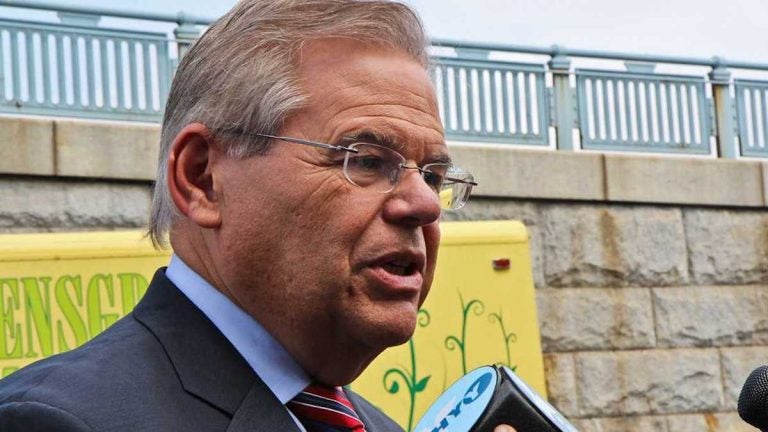 It has been a busy year for the legal issue at the heart of the corruption case against U.S. Sen. Bob Menendez, whose trial begins in federal court Wednesday.
In June 2016, the U.S. Supreme Court overturned the bribery conviction of former Virginia Gov. Bob McDonnell, who was found guilty of receiving gifts in exchange for promoting a donor's dietary supplement.
The justices said that although McDonnell's actions were "distasteful," the Republican only set up phone calls and meetings for the donor, which was not a violation of the law. McDonnell did not, according to the court, take what is known in government jargon as an "official act" for the gifts.
"For example, if a senator received a gift of a Rolex in exchange for voting a particular way on a bill pending before Congress, that would be an official act," said Stephen Orlofsky, a former federal judge and an attorney with law firm Blank Rome in Princeton.
Prosecutors declined to retry McDonnell's case.
Last month, a federal appeals court vacated the corruption charges against former New York Assembly Speaker Sheldon Silver, saying that the jury was given improper instructions in light of the McDonnell decision.
Former Luzerne County Judge Mark Ciavarella, who was found guilty for his role in the "Kids for Cash" scandal, asked a judge to throw out his case, too. That request is still pending.
The McDonnell decision "narrows the grounds on which a bribery conviction can be obtained," Orlofsky said, "so [prosecutors] have to prove more, for example, than setting up meetings."
Attorneys for Menendez have argued that, given last year's Supreme Court ruling, the case against their client should be thrown out. But U.S. District Judge William H. Walls, who is presiding over the New Jersey Democrat's trial, refused to toss the charges, saying he wants to hear the government's case first.
Prosecutors at the U.S. Department of Justice claim Menendez flexed his political muscle to help friend and Florida eye doctor Salomon Melgen obtain a shipping contract; get immigrant visas for Melgen's girlfriends; and sort out a Medicare billing dispute at Melgen's ophthalmology practice.
In return, the indictment alleges, Melgen gave Menendez free flights on his private jet; funded trips to Europe and Central America; and contributed more than $1 million to political causes benefiting Menendez.
Both men have pleaded not guilty to about a dozen counts of bribery, conspiracy, and fraud.
The Associated Press contributed reporting.