Mayoral candidates react to the DNC coming to Philly in '16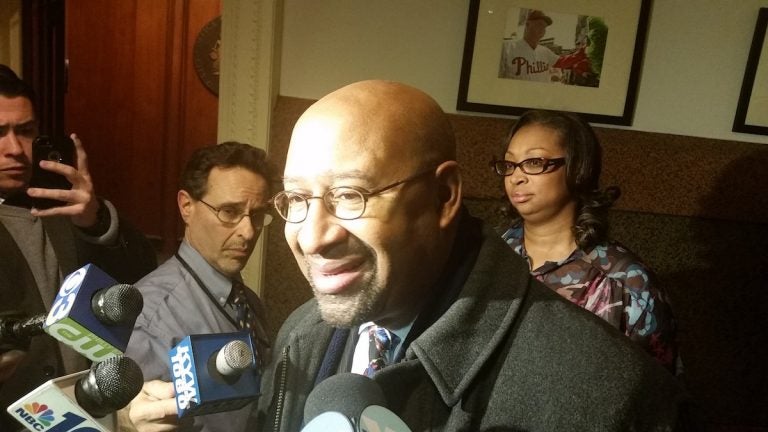 As you have likely already heard — what with your penchant for reading political stories like these — the Democratic National Convention will be held in Philadelphia next year.
Yay.
So, what do the mayoral candidates think of the fact that Dems from sea to shining sea will descend on America's birthplace next July? Happy you asked. Because they're happy to answer, what with the convention likely being the biggest event of their then-early tenure.
Here are their thoughts (in order of receipt):
Nelson Diaz: "With Pope Francis visiting later this year, and the whole Democratic Party on its way in 2016, the eyes of the world are on us — and I couldn't be happier for the opportunity to showcase just how incredible Philadelphia is. I look forward to welcoming the DNC as Mayor. There's never been a Latino mayor of a major northeastern or midwestern city, and the symbolism of having that first mayor host our Party's convention will be lost on no one."
Jim Kenney: "My congratulations to Governor Rendell, Congressman Brady, Mayor Nutter, City Council, Visit Philly, PHLCVB and all the others who worked tirelessly to bring the DNC's convention to Philadelphia. As a councilman, I saw first hand the effort that went into making Philadelphia's tourism and hospitality industries stronger than ever. I especially thank City Council for coming together last year to introduce a resolution that expressed Philadelphia's sincerest interest in hosting this tremendous honor and bringing an economic boost to our city."
Lynne Abraham: "Great news that the Democratic National Convention is coming to Philadelphia. As a lifelong Philadelphia resident, I know that our city will be a great showcase for delegates visiting during the Convention."
Milton Street: "Fantastic news. Great news. Probably the best thing to happen to Philadelphia in years." Bigger than the Pope's visit this year? "No, nothing's bigger than the Pope."
Tony Williams: "This honor once again shows that when we come together, as one Philadelphia, to work for a common goal, we can accomplish great things. An achievement like this isn't possible without hard work by a host committed Philadelphians. I would like to thank City Democratic Chair U.S. Rep Bob Brady, Mayor Mike Nutter, Gov. Ed Rendell, Councilwoman Marion Tasco and everyone else who had a hand in this tremendous victory for Philadelphia. I look forward to welcoming the world to our great city as Mayor."
Doug Oliver: "I am excited that the 2016 Democratic National Convention will be hosted here in Philadelphia. It seems fitting that the DNC would choose Philadelphia, both rich in its history and progressive in its future.
"Many cities competed for this opportunity — just as they did for the World Meeting of Families. In both cases Philadelphia competed on the national and international stage and in both cases, we came out on top!
"There's a reason for that. Even as the City gets older, we are getting younger. It is clear to me that our City is being recognized for our youth, vibrancy, and innovation as much as for our history.
"We are fortunate to have the DNC come to our City and I'm confident that through this international showcase, countless more people will come to know what we already know: Philadelphia is the place to live, learn and play. Welcome to the 2016 DNC! See you soon!"