Mayfair overlay gets a thumbs-down from Planning Commission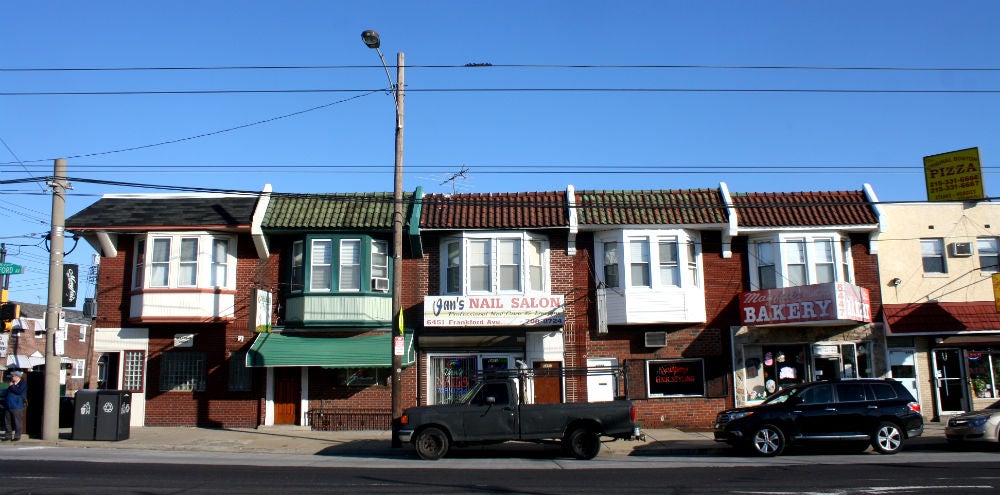 The Planning Commission voted Tuesday to disapprove a proposed zoning overlay in the Northeast Philly neighborhood of Mayfair that would ban 15 separate business categories, including beauty parlors, laundromats, nail salons, and cell phone stores.
The Planning Commission's recommendations are advisory only, and City Council can still choose to approve the bill, which was introduced by 6th-District Councilman Bobby Henon at the request of the Mayfair Civic Association.
Commission staffer Marty Gregorski presented the bill and recommended it for disapproval. He said that planners had surveyed the commercially zoned properties in the impacted area and determined that 34 percent of the businesses would fall into one of the prohibited categories. While those businesses wouldn't have to shut down if the overlay were to take effect, they would become "grandfathered in" as nonconforming uses and be prevented from expanding beyond a certain amount.
In addition, Gregorski said, the impacted commercial area has a vacancy rate of about 7 or 8 percent. If the community wants to target the types of businesses that are established on its commercial corridor, it could do so more effectively through a Business Improvement District, which is already in the works, or through a more targeted zoning remapping, he said.
A major goal of reforming the zoning code was eliminating some of the many neighborhood zoning overlays, said Commission Chairman Alan Greenberger. Reinstating them would work against that goal.
Henon said on Thursday that he appreciates the Planning Commission's recommendation, but he plans to move ahead with the overlay. A hearing on the bill is scheduled for Thursday, November 6, at 10 a.m. in City Hall.
View the video of the full hearing below.
WHYY is your source for fact-based, in-depth journalism and information. As a nonprofit organization, we rely on financial support from readers like you. Please give today.