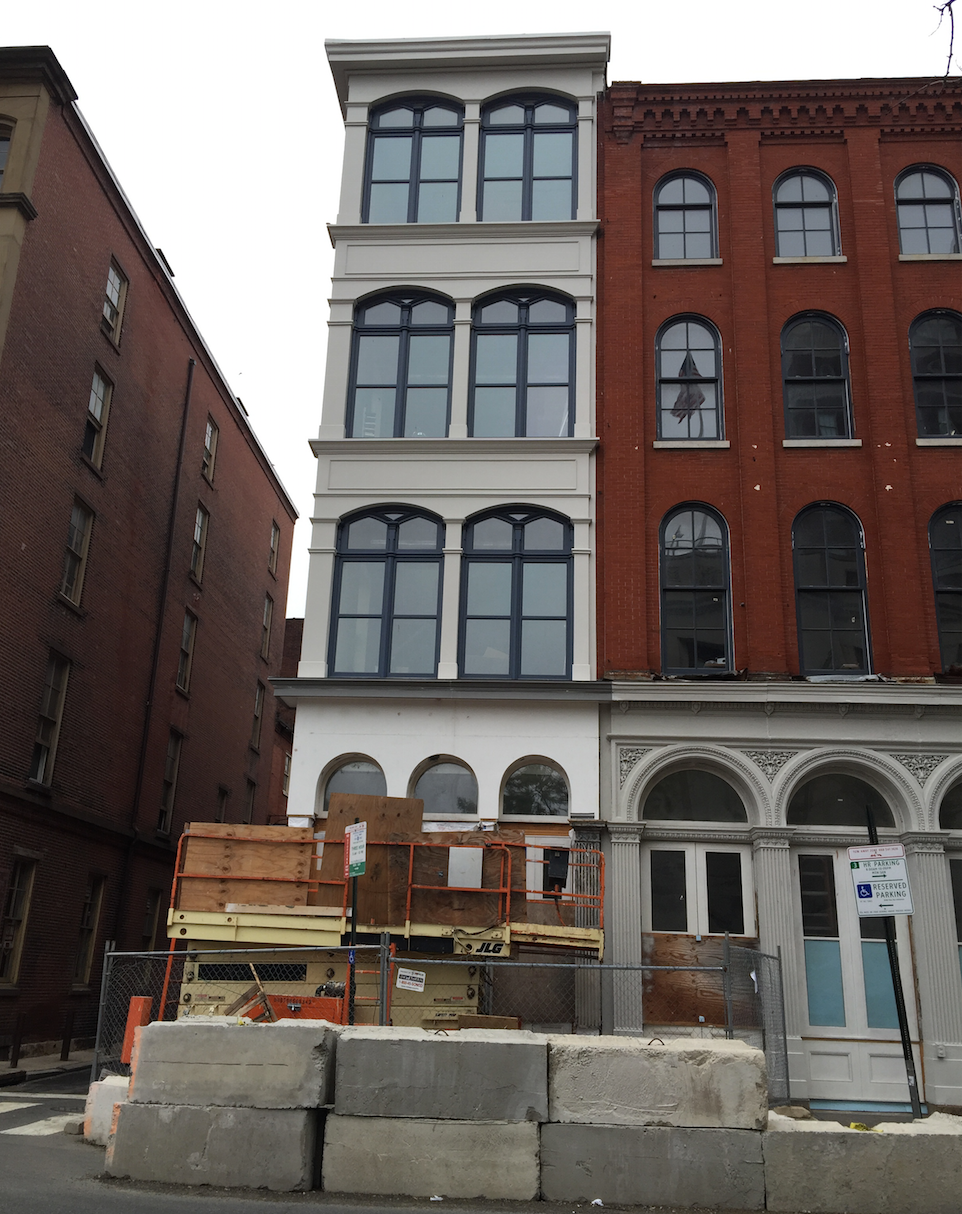 Happy Election Day! Here are all the PlanPhilly articles to read if you're making a last-minute voting decision as a planning voter, and our Mayoral matchmaker tool.
Here is Citified's voter guide of articles, interviews, and policy analysis. I recommend Matt Ruben's strategic voting piece, and the recent Council challenger interviews.
Tom Wolf nominated Andrew Place to the PUC.
Austin tries motivational interviewing to reduce driving and traffic congestion.
The Ride of Silence, honoring Philadelphia cyclists killed or injured by motorists, is tomorrow.
Should "Cambodia Town" become an official neighborhood name in South Philly?
Joshua Vincent points us to Lancaster, where Mayor Rick Gray wants PA cities to revive a power they once had: assessing their own properties. Philadelphia is the only city-county in the state and all other cities are at the mercy of County governments to vote to reassess real estate values.
My wife Brooke, locked out of work this morning, reports that facade repairs on the once extremely blighted building next door at 227 Chestnut Street are almost finished: