March 18: L+I responds to demolition-related collapse on bus | Sterling Act angst | Curb cut registry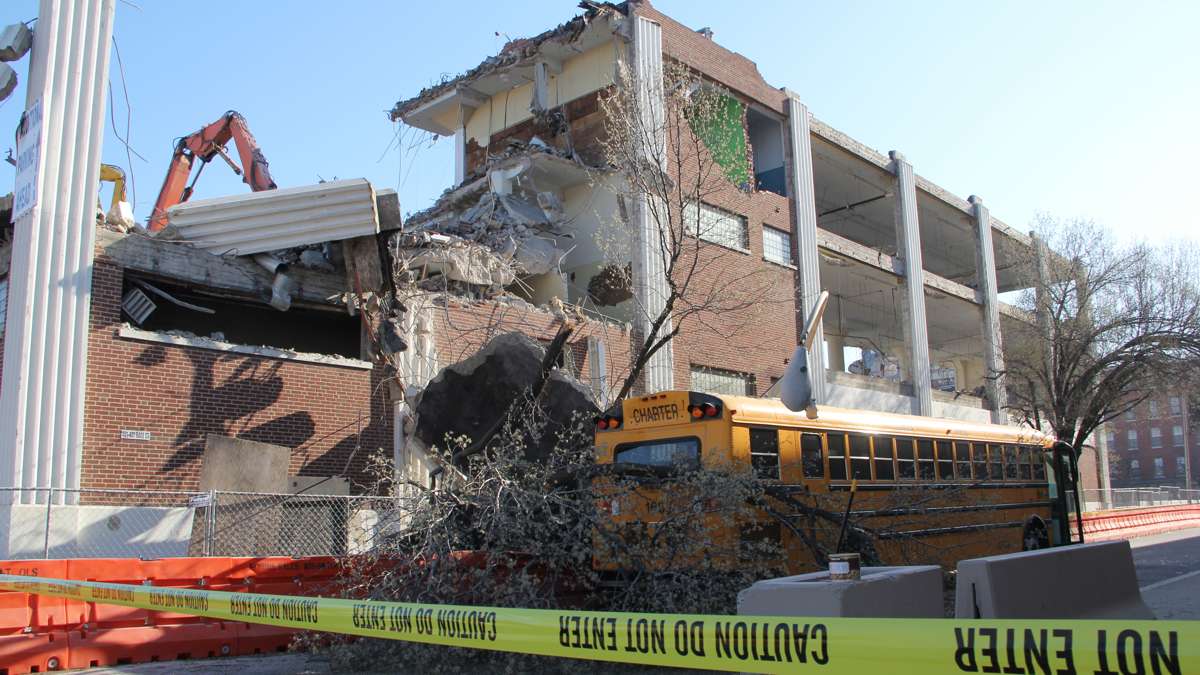 At a demolition site at 5th and Race yesterday morning, part of a building wall collapsed onto a passing school bus, had just finished dropping off a group of 5th graders at the National Constitution Center, NBC 10 reports. The wall knocked over a tree and a streetlight, which also fell on the bus. Kenney spokeswoman Lauren Hitt told NBC 10 that L+I had been to the site of collapse 18 times since early January, most recently this Tuesday, and determined that a proper collapse zone had been established around the site. Karen Guss at L+I tells 6 ABC the agency will review the traffic safety plan for this demolition, "[t]o identify what was supposed to be closed off, whether this street was supposed to be closed off. If it wasn't, then we have to look at that."
Upper Makefield Township is the latest Bucks County municipality to pass a resolution calling on state lawmakers to change the Sterling Act, and remit some Philadelphia wage tax revenue to suburban municipalities. For historical context, Philadelphia and Pittsburgh are the only two municipalities in PA allowed by law to retain wage tax revenue from non-residents. The 1965 amendments to Pennsylvania's Local Tax Enabling Act of 1965 required remittance of local wages taxes from the local governments where residents to work to the ones where they live—a fiscal shot in the arm for suburban townships, in most regions of the state.
Ride-hailing apps make taxi-driving more efficient, according to a new National Bureau of Economic Research working paper from economists Judd Kramer and Alan Kreuger. The study uses data supplied to Krueger by Uber, and is in some respects an imperfect comparison with taxis, but the finding is intuitive: The app's algorithm for dispatching drivers successfully beats the odds of driving around looking for street hails.
One of Councilwoman Maria D. Quiñones-Sánchez's bills aimed at cracking down on illegal towing would also be a major advance for city parking data. Responding to an increase in illegal curb cuts in her district, the Councilwoman is proposing a citywide registry of legal curb cuts, which in turn could help planners begin to measure the supply of curb parking in neighborhoods.
SEPTA Key's language options leave something to be desired, says Anna Orso. "[M]ore than 29,000 people living in Philadelphia speak Chinese and another 15,000 speak Vietnamese — neither of which are offered through the new Key system. In total, nearly 75,000 Philadelphians speak an Asian or Pacific Islander language as their primary form of communication."
The state Senate might allow municipalities to pass a new local fee to fund recycling, reports Dave Hess.