March 17: Please Touch Museum exits bankruptcy | Ralph Brooks Park attracts development | Goats and vacant land care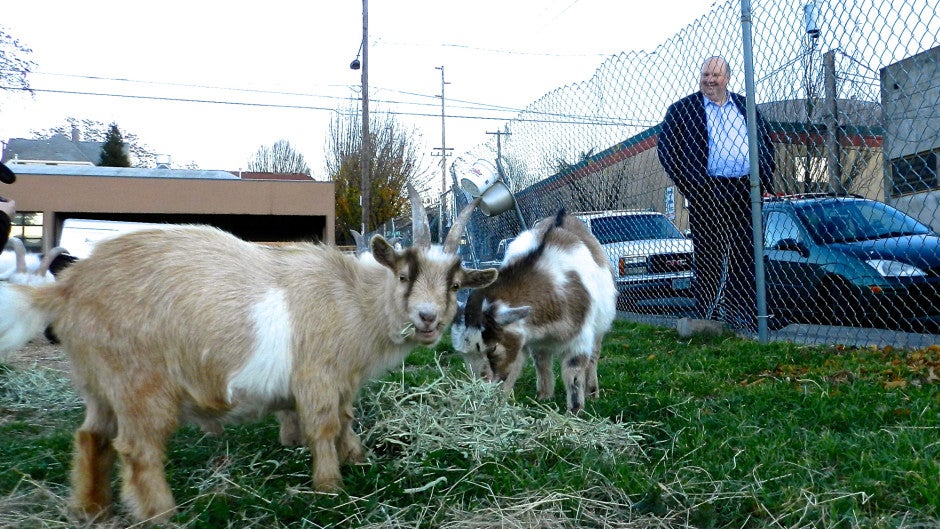 The Please Touch Museum emerged from bankruptcy court Wednesday, and will remain at Memorial Hall in Fairmount Park, Peter Crimmins reports. "In court, bondholders agreed to a reduction in the museum's debt obligation. It was able to exit bankruptcy court with a $5.75 million payment. Added to amounts paid at the beginning of bankruptcy proceedings, and $3 million held in reserve, bondholders were paid $11.25 million."
An interesting data point about Philadelphia tourism from the
New York Times piece on the forthcoming Museum of the American Revolution
: Average stays are up to 2.8 days "from about four hours a generation ago," according to Meryl Levitz, president and CEO of Visit Philly, "It used to be the Bell, the Hall and maybe one other thing before moving on. We now get 60 percent return visitors."
SEPTA is planning safety upgrades for the area around Fox Chase station in response to a bus crash that took place last fall, reports William Kenny. "After the crash, SEPTA of­fi­cials reex­amined the [turnaround] loop and de­term­ined that the exit is too tight. Ar­tic­u­lated buses are ne­ces­sary for the Route 18 be­cause rider volume has grown dra­mat­ic­ally in re­cent years, [SEPTA's as­sist­ant gen­er­al man­ager Fran] Kelly said."
Naked Philly takes note that a ton of new homes are now being built in the vicinity of Ralph Brooks Park at 20th and Tasker, which received a highly publicized makeover thanks to a joint effort between Councilman Kenyatta Johnson, Urban Roots, I.am.SP, Connor Barwin's Make the World Better Foundation, The Philadelphia Water Department, PhillyRising, Department of Parks and Recreation, State Representative Jordan Harris, and the Tasker Street Baptist Church. It's a good example of how proximity to parks and green space increases nearby land values.
Harry Kyriakodis has a fascinating read on 200 years of changes at Girard Square, the parcel on the 1100 block of Market where National Real Estate Advisors' East Market project is under construction.
Pittsburgh City Council gave preliminary approval to a plan to use goats to trim the grass on three hillside parks, reports Lexi Bulculfine. The goats will be overseen by a donkey named Hobo. Here is a presentation from Ariel Ben-Amos, a lecturer at Penn's Urban Studies Program, about the feasibility of using goats to maintain Philly's abundance of vacant land. He also discussed the idea on the Talkadelphia podcast. The takeaway: "Right now it costs PHS anywhere from 7 to 12 cents a square foot [to maintain vacant land.] Goats, if deployed at scale could only cost 2 cents a square foot," but there are a variety of practical, legal, and political economy issues that would need to be addressed. Goats have already been used in the Wissahickon.