Man found dead in basement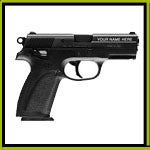 Police are investigating the shooting death of a man who was found dead in his basement Christmas Eve.
After returning home from a Christmas party, which he left early, the victim's wife discovered his body in their basement on the 1700-block of Bleigh Avenue.
The victim had been shot twice in the head, and his car was later found burned.