At Maido, it's been 20 years of serving Japanese food, culture, and connection
The specialty shop offers a bridge not only to cuisine, but to a broader cultural community.
Listen
1:29
From Delco to Chesco and Montco to Bucks, what about life in Philly's suburbs do you want WHYY News to cover? Let us know!
When you enter Maido, the only Japanese-owned grocery store in the Philadelphia area, you  are treated to a full sensory and cultural experience.
Past the stands of strawberry pink stationery and refrigerated rice dumplings, there's the sound of okonomiyaki being fried in the kitchen, and smells of fried croquettes wafting through the air.
For the past 20 years, this Ardmore-based store has become more than a mainstay for bentos and stationery. It serves as an oasis for the Japanese community.
Seiko Dailey is the head chef and co-owner of Maido. Dailey, whose mother owned a corner store in Osaka that sold okonomiyaki (savory pancakes), and yakisoba (pan-fried noodles), said she was inspired to open a store of her own after realizing the need for a Japanese market in the community.
"We did not have any Japanese-owned Japanese restaurant or a Japanese market within the area, and my husband and I were thinking about starting something to bring Japanese people and also non-Japanese people together," Dailey said. "So I thought it would be nice to have something like that in the area."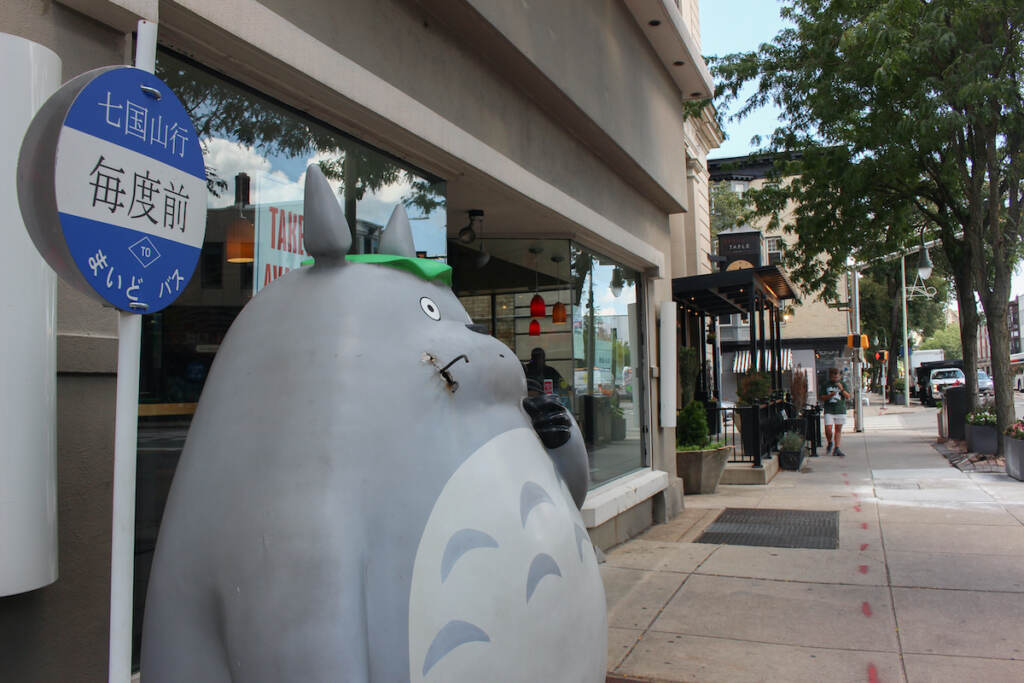 Dailey and her husband, Pat, debuted Maido in Narberth in 2003, where they sold a small selection of Japanese food and wares. Maido relocated to its current Ardmore location in 2015, which allowed it to expand as a restaurant.
Today, customers can buy freshly prepared bento, okonomiyaki, and donburi rice bowls. Maido sources from Japanese suppliers as much as possible, such as Suzuki Farms, a Delaware-based farm which imports specialty seeds from Japan to grow hard-to-find vegetables.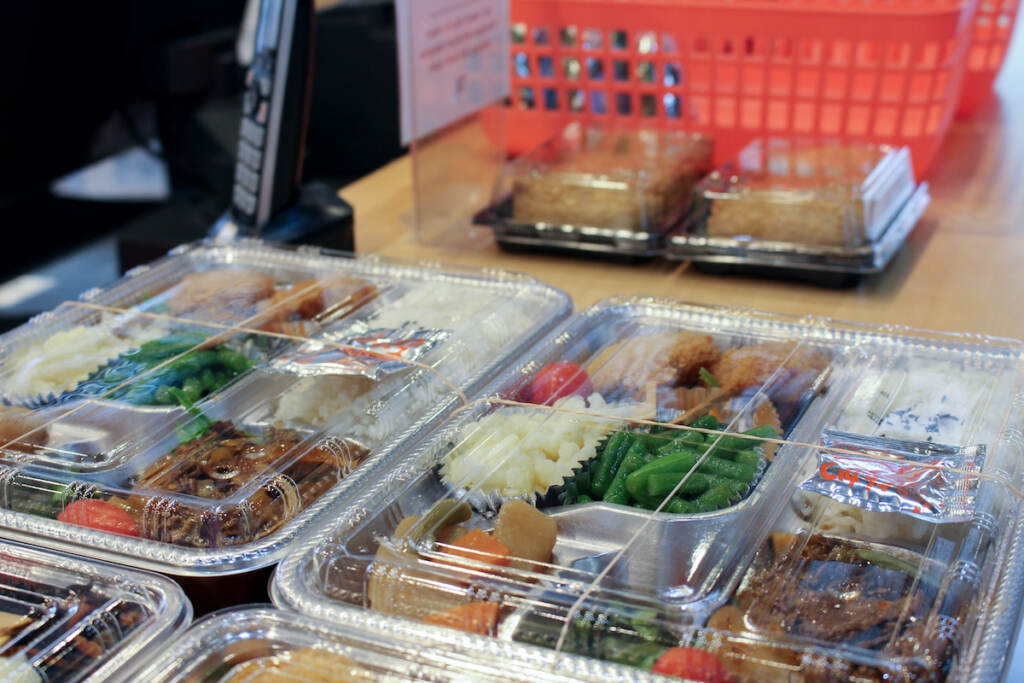 Aside from Mitsuwa in Edgewater, New Jersey, there are no other Japanese-owned grocery stores in the area, Dailey said. Ebisu Japanese Life Store, a small chain from Osaka selling Japanese packaged snacks and wares, opened this past January in Philadelphia's Chinatown. For people of Japanese heritage like Rob Buscher, a grocery store like Maido is essential.
"Having a place like Maido is a resource that I've never experienced in my life up until moving to Philadelphia," Buscher said. "To be able to go to a Japanese grocery store outside of the time that I spent living in Japan and have access to specialty ingredients and dishes that I wouldn't be able to cook otherwise … It sort of feels to me like there's a centering of the cultural community identity that takes place when you have food culture available and these kinds of very specific foodways."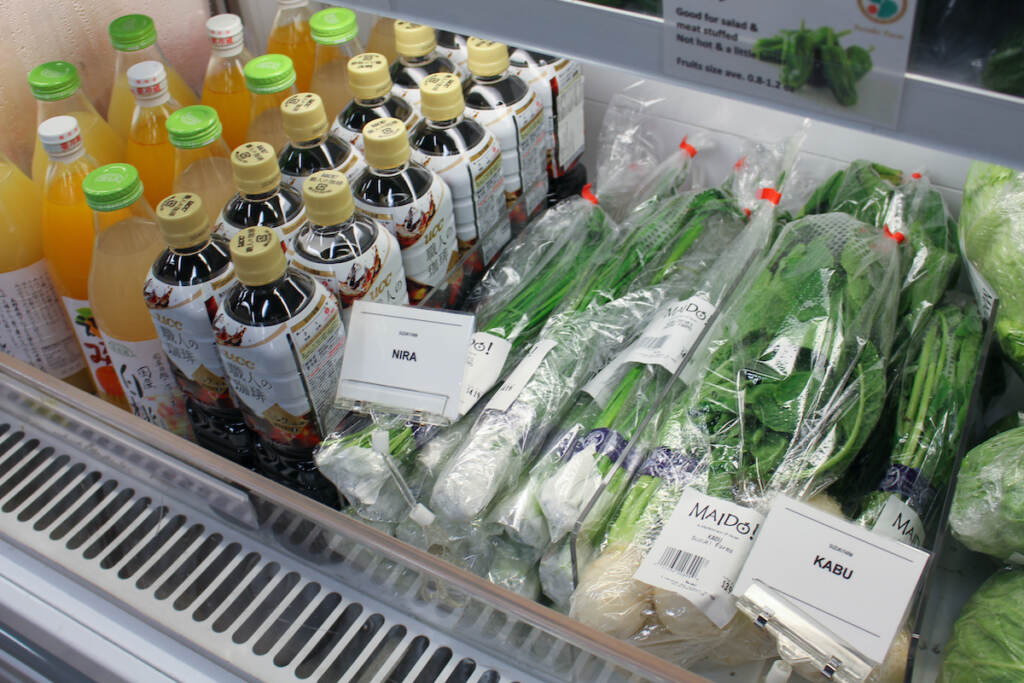 Buscher is the board president of the Philadelphia chapter of the Japanese American Citizens League, and is an expert on the local Japanese community's past and present. He notes that there are approximately 3,000 people of Japanese descent in the greater Philadelphia area. Philadelphia does not have a "Japantown" or "Little Tokyo." To him, a place like Maido is a place for people to come together to celebrate Japanese culture, regardless of their experience or heritage.
"When you think about what other community spaces look like, like a place of worship or a school or a job, then these are all physical locations that people go to, and without a place like Maido, we don't have anything like that for the Japanese-American community in Philadelphia," Buscher said. "I think we really have to appreciate the places that we do have and do what we can to support them and continue what they mean for the next generations."
Daray Johnson, 31, has worked at Maido for the past five years. Though not Japanese, her love of Japanese culture drew her to work here. In addition to life advice, Johnson said her coworkers have taught her to cook Japanese dishes such as musubi, or spam sushi.
"I love this store, like a lot. My favorite part is the co-workers, because they're like a second family," Johnson said. "A lot of them are older married women, so it's like having multiple extra moms."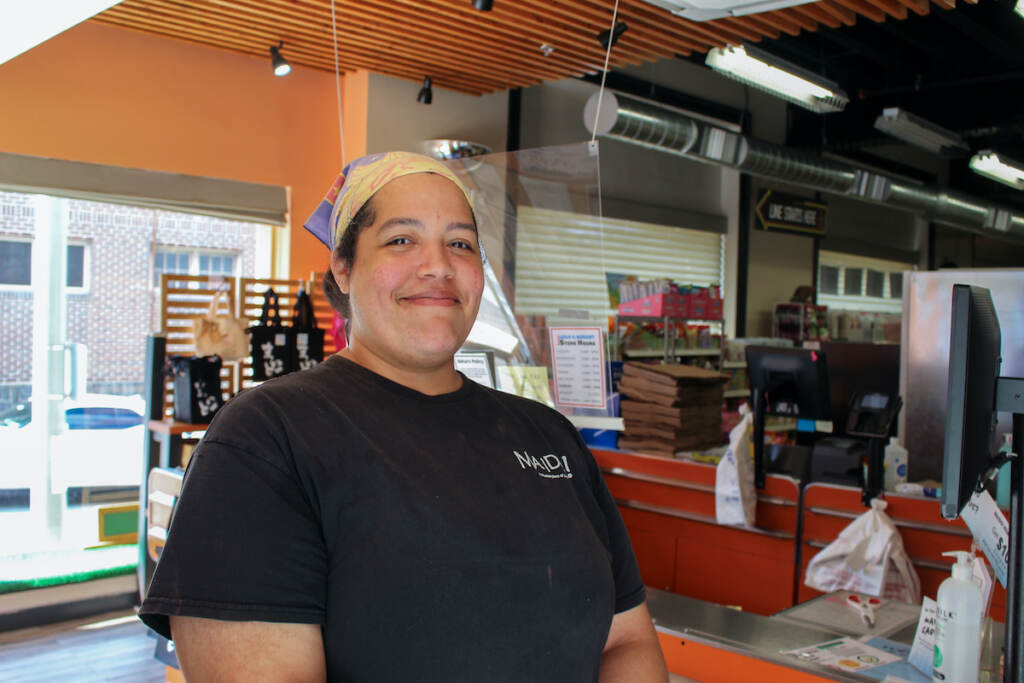 Johnson worked here during the pandemic. She said the calm, steady environment at Maido gave her stability in an uncertain time. Dailey said although her husband and son delivered groceries during the pandemic to customers, it was a difficult time. But business is back to normal now.
Looking back on Maido's 20-year journey, Dailey said the best part has been to see people who went to the store as children grow up into adults. They visit her and share their memories of visiting Maido and eating the food she cooked for them.
"Even the people who have moved outside of their area come back and sometimes they say hi to us," Dailey said. "It keeps me going."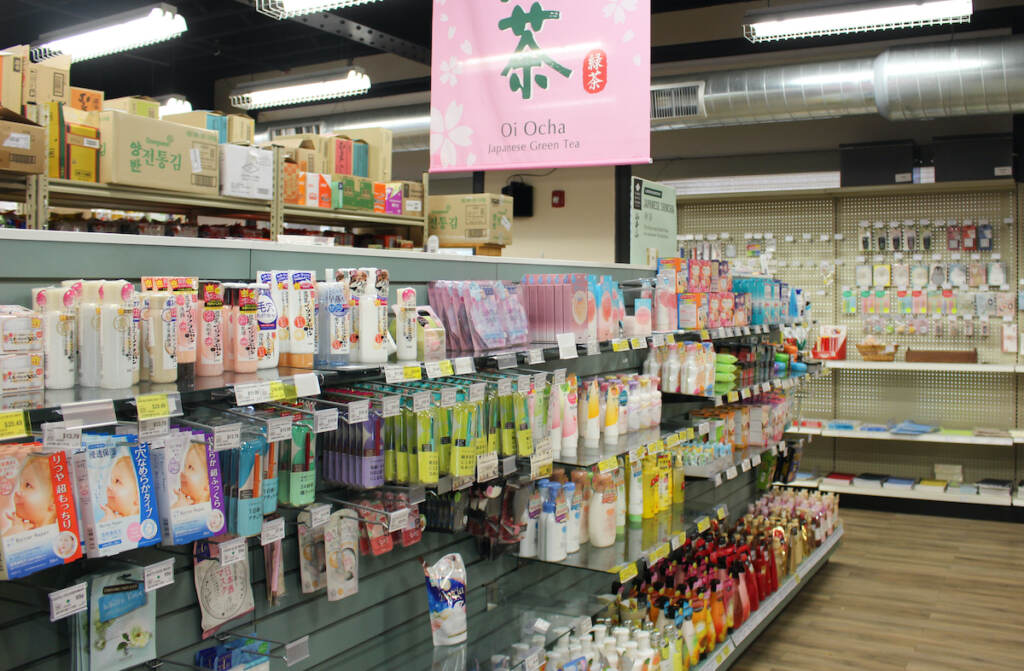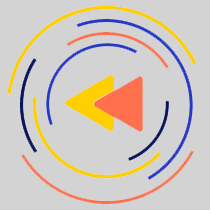 Saturdays just got more interesting.
WHYY is your source for fact-based, in-depth journalism and information. As a nonprofit organization, we rely on financial support from readers like you. Please give today.