Long lines at Delaware food giveaway, despite easing pandemic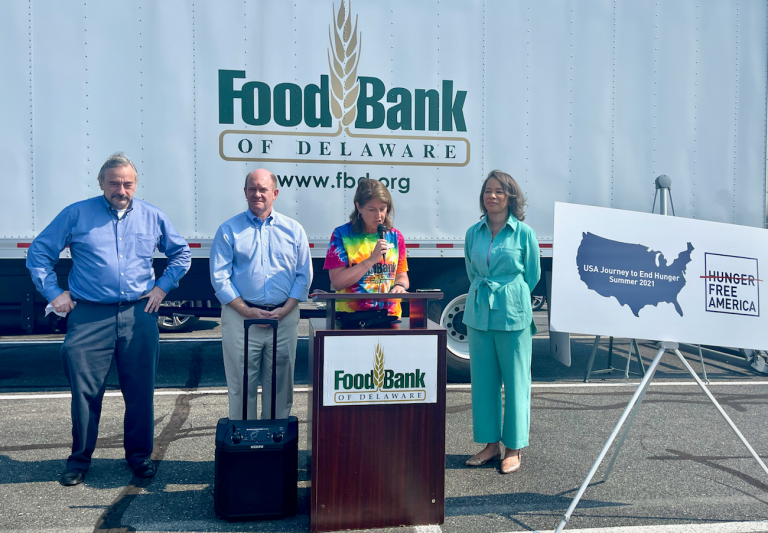 Delawareans in need of food made their way to the Crossroads Community Church in Georgetown Tuesday morning. Dozens of cars were lined up, and parking spaces were at total capacity, as the Food Bank of Delaware hosted its monthly drive-thru distribution.
Residents picked up non-perishables, fresh produce, dairy, beverages, other refrigerated and frozen items, and food for cats and dogs as they drove through the church parking lot.
Food Bank officials said they expected to serve 750 families during the event.
Joel Berg, CEO of Hunger Free America, joined U.S. Sen. Chris Coons, Congresswoman Lisa Blunt Rochester, and other anti-hunger advocates at the Georgetown distribution event.
While families are getting fed, the number of those going hungry is on the decline after a spike in food insecurities during the coronavirus pandemic.
Over the past year and a half, approximately 50 million Americans lacked enough food. The SNAP and WIC government programs have helped more people afford the food they need, but Berg says expanding public policies and programs is only part of the solution.
"The solution to hunger in America is creating jobs, ensuring they pay a living wage, making sure health care and housing and childcare are affordable, and then making sure there's an adequate hunger safety net, programs like SNAP, that used to be called Food Stamps, WIC for pregnant women and children under five and fully universal school meals," Berg said. "We do those things, we can end hunger in America and in Delaware in just a few years."
Volunteers at the drive-thru distribution expressed frustration with this ongoing issue. Many said food insecurity is tied to the lack of jobs and not having a stable living wage. Others say the solution is for more people to get involved, and to have agencies and food companies donate food or money.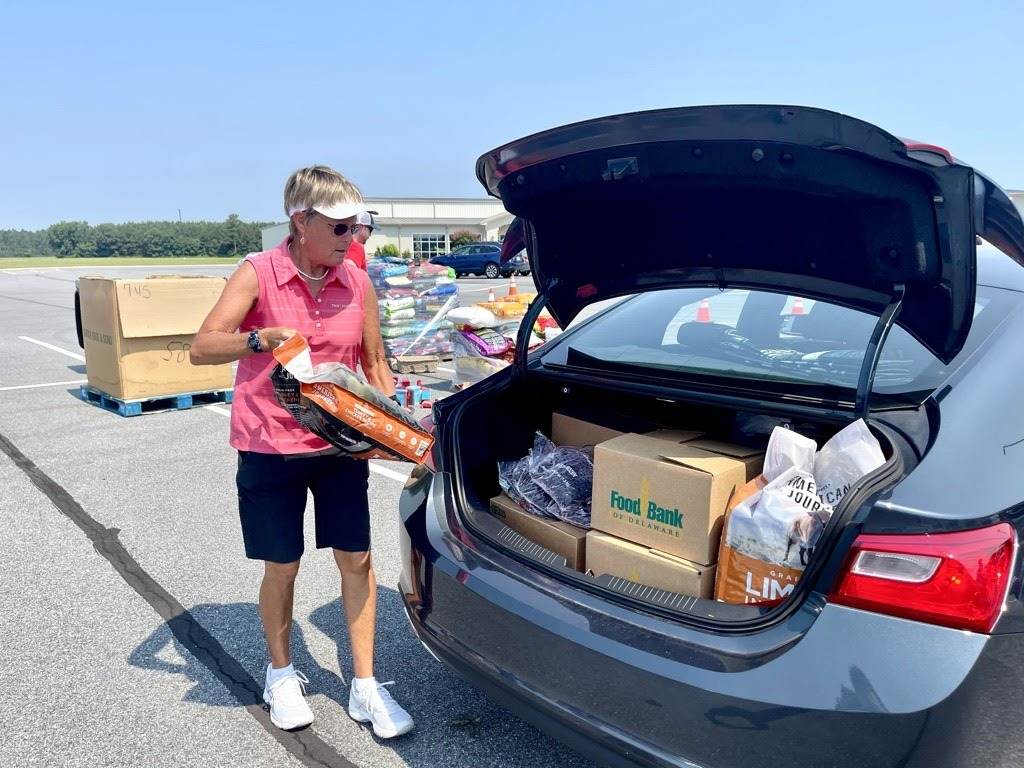 Judy Stout, a Rehoboth resident and a member of Food Rescue at Epworth Church, said, "It's so easy to get involved and to help out. You don't have to have any kind of special talents. All you need is a big heart and a willingness to want to give back to your community."
As food insecurity eases as the pandemic declines, children are still one of the groups experiencing hunger the most. Summertime is when the hunger crisis becomes a big problem for kids. Many children are not in school to receive both breakfast and lunch. According to Feed America, approximately 32,000 kids in Delaware don't have adequate food to eat.
Help is on the way for families, especially for children this summer. Blunt Rochester said many families will receive financial assistance later this month.
"The child tax credit was just passed as part of the American Rescue Plan, and this is going to be a massive game-changer for many parents across the country because now, starting July 15, they will see in their bank accounts, support so that we will lift half of the children in our country out of poverty," Blunt Rochester said. "We will cut poverty in half for our children, so it's a major, major thing that people should be on the lookout for, and it was part of the American Rescue Plan, and we hope to make it permanent."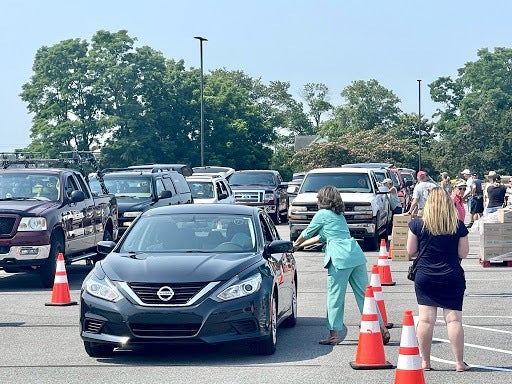 "Both the Food Bank of Delaware and a lot of community organizations have drive-thru food assistance programs, but longer-term, folks who are eligible should be applying for SNAP, children who are in school should be enrolled in the free and reduced lunch program," said Coons. He suggested adults contact their nearest state service center to determine their eligibility for SNAP and apply for the program.
Coons encouraged residents to help each other to combat this ongoing problem. He urged people to consider making a donation of time, food, or money.
—
This article was produced with the support of a grant from the Delaware Community Foundation. For more information visit https://www.delcf.org/journalism/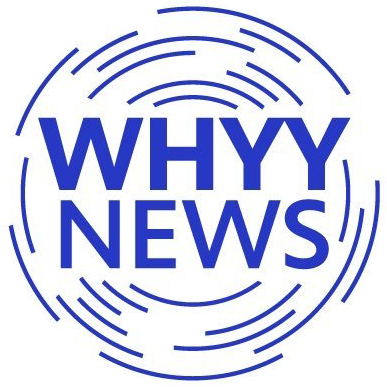 Get daily updates from WHYY News!