Local parents are depending on out-of-state networks to find baby formula
One New Jersey mother, whose son has a rare food allergy, has been relying on formula supplies from other families.
Amy Marzolino's son August recently turned 8 years old, but he still relies on a particular type of infant formula as a main source of nutrition because of a rare food allergy he has called FPIES. Unlike some other kids with this condition, he has yet to outgrow the formula.
"He drinks most of that at night, actually, because … at eight years old, he's very, very aware of how it might appear to his peers to drink bottles. So he hides them and … the amount of what he'll eat … is really different and it's dependent upon the day," said Marzolino, who works in real estate in Collingswood, New Jersey. "If he has a stomach ache one day, he might completely resist any type of solid food and just want to drink the formula."
Trying new food is difficult because reactions to food that August can't tolerate can be incredibly painful. Those can range from vomiting and diarrhea to going limp or going into shock, requiring him to spend the night in a hospital. He can take some solid food like beef, almond flour, and specific kinds of yogurt, but because he associates new food with pain, he works with a therapist on trying new things.
Marzolino orders August's formula from a home health care company with the help of his doctors. But four months ago, a regularly scheduled shipment didn't show up, and when it did, she only received half of what she ordered.
"I really freaked out and I called them and said, 'Hey, we have half a case here, what's going on?' And they basically told me that there's a shortage and there's no ETA on when it will arrive."
Marzolino is one of many parents in desperation as the United States faces a nationwide formula shortage. The shortage started when Abbott Laboratories, a major formula manufacturer, had to recall some of their products in February, after at least four babies who had consumed Abbott products were hospitalized with bacterial infections, and two died.
Marzolino turned to the network of families she knows who also have children with FPIES, and they have been supplying each other with formula.
One child with the allergy might like and tolerate one kind of formula, but it might not work for another child with the same allergy, Marzolino said. So, families may have samples or leftover formula at home that their children have not used and can be sent to others.
Marzolino just recently received more supplies from a family in California, and she sent some formula that August can't take to a family in Texas. Right now, Marzolino has enough formula for about a month, she said.
"There's a lot of networking happening and people are pulling their supplies out of their closets and doing the best they can to reach out to other families and get them to them while we kind of wait this out and see what's going to happen."
Danielle Kopicko's four-month-old son does not have such severe allergies, but she has also been reliant on other parents helping each other out.
"As much as people are saying … there's this panic and people are buying up all the stock, people are also trying to be kind and help one another," she said.
Kopicko said her neighbor gave her a large can of unopened formula, and she also has family members in New York, Maryland, and Michigan helping her look for more formula. The last time she was able to buy formula was a month ago.
She also breastfeeds her son, but cannot produce enough breastmilk to forgo formula altogether, though she said she will try to pump more at work and at home.
Some parents have also formed Facebook groups to help each other find formula.
Dr. Katie Lockwood, a primary care pediatrician at Children's Hospital of Philadelphia, said families should contact their pediatricians for help if they are not sure if their children can switch to other kinds of formula. She said that while it can be more difficult for children with specific medical needs, regular cows' milk based formulas are very similar to each other and parents can switch between brands. She compares them to Coke and Pepsi.
"If you were at a restaurant and they served you your non-preferred brand, you would taste the difference, and you would not prefer it compared to the one that you were familiar with. But if that other leading brand went away, you would eventually get used to the taste of the non-preferred brand," Lockwood said.
While your baby may prefer one brand or another, their tastes will adjust over time, and they can "digest these formulas equally well," she added.
Lockwood, like the American Academy of Pediatrics, warns parents not to water down formula or make their own formula at home, because children, especially children younger than six months, are still developing their kidneys and are very sensitive to the balance of water and other chemicals in formula and food.
"So it can be dangerous to try to make something that is typically done in an FDA-regulated lab at home," Lockwood said.
She also attributed the 2020 formula shortage to people stocking up during the height of the pandemic. In contrast, this year's shortage is due to a major product recall and supply chain issues, so it may last for weeks or months.
GIANT food stores said they do not have limits on how much formula people can buy at their stores, but encourage people just to buy what they need. In contrast, Target limits people to only buying four containers per person both in store and online. CVS and Walgreens limit purchases to three per person, according to NBC news.
Last week, White House Press Secretary Jen Psaki said the Food and Drug Administration is working with manufacturers to ramp up production. The White House also said states have been asked to boost accessibility of baby formula for recipients of the federal WIC program, which supports low-income postpartum and pregnant women. On NPR's All Things Considered last week, Sen. Kirsten Gillibrand said she would ask President Biden to consider using the Defense Production Act.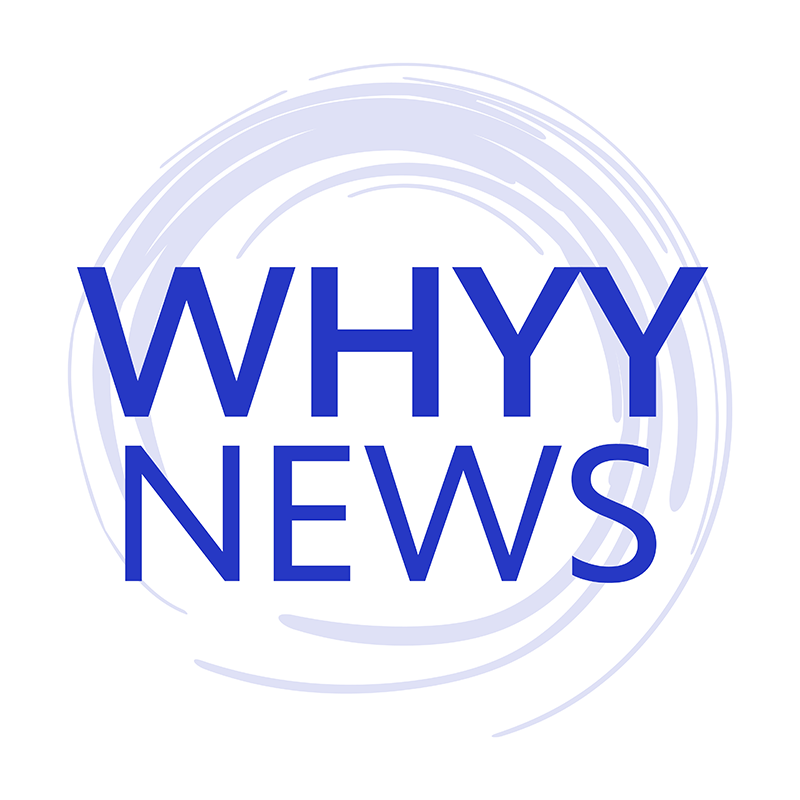 Get daily updates from WHYY News!
WHYY is your source for fact-based, in-depth journalism and information. As a nonprofit organization, we rely on financial support from readers like you. Please give today.