More than ever: Camden's Salvation Army toy shop sees record number families seeking help
About 1,700 families signed up for the toy shop at Camden's Kroc Center, but more help is needed to serve the more than 400 families on the waitlist.
Seventeen hundred families signed up for the toy shop at the Salvation Army's toy shop at the Kroc Center in Camden.
Eugene Andrews represents one of those families who signed up. He described how this year has been rough for his household.
"With the pandemic, me getting hurt at work, it's been really rough," he said.
Andrews, a former Camden police officer, was hit by a car while on the job in 2019. Since then, he has been focused on recuperating while facing the possibility of another surgery on his foot and leg.
"Not being able to work, not being able to provide like I used to is really hard," he added.
Andrews came to the store to shop for his 7-year-old daughter. One of the volunteers with a red apron helped Andrews, who uses a cane to help him walk. As he entered the perfectly curated toy paradise, it didn't take him long to spot one of two items he wanted to take home.
"I already see it," he tells the volunteer, who grabbed the item and put it in a bag.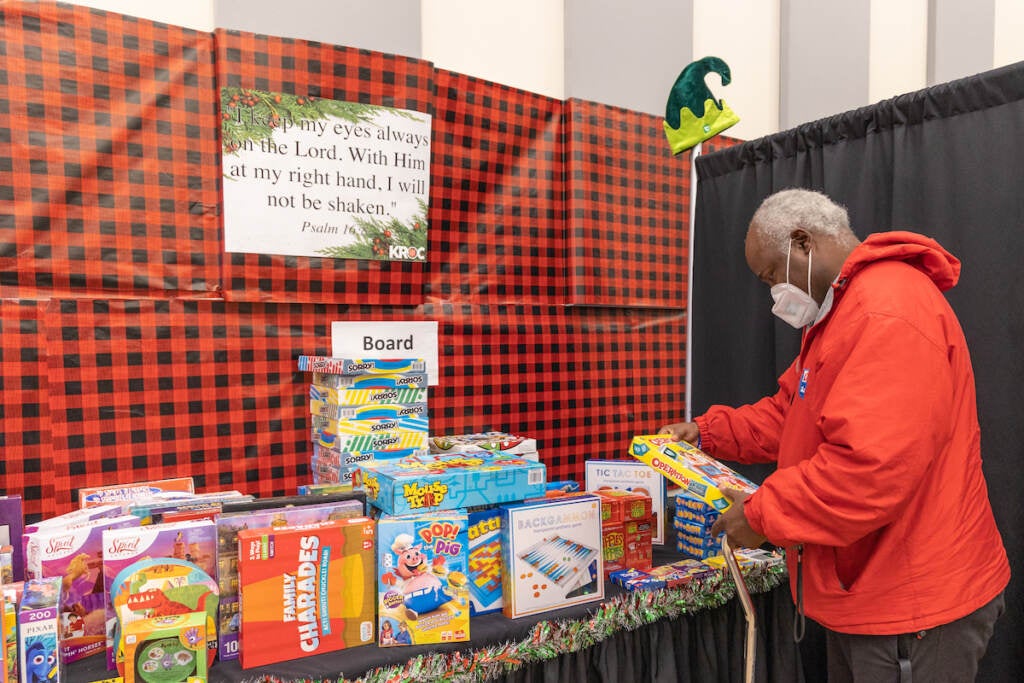 The toy shop is scheduled to close Friday. But it may re-open for the more than 400 families that are on the center's waitlist.
"Our dream is to be able to serve those families, but we can only do that if we have enough toys," said Major Pamela Maynor, an administrator at the Kroc Center, along with her husband. "If we have enough toys, we're going to invite those families to come in on Monday and then we'll serve those as well."
The center is still accepting donations. More information can be found at salvationarmynj.org/camden.
Major Keith Maynor said they have traveled the region to make sure they have the toys needed.
"We have to find at least 8- to 10,000 toys," he explained. "We owe a huge debt of gratitude to every donor, every volunteer that's come along and help make this toy shop a reality and make the dream come true for so many kids."
Like other aid organizations, the Kroc Center has seen an increase in people seeking assistance since the COVID pandemic began.
"We're seeing record numbers of people that are coming to use our emergency food pantry," said Keith Maynor. "We've had people that'll come sometimes twice, three times a month."
In addition to the record number of people seeking food assistance, almost half of the 1,700 families that will visit the toy shop are receiving Christmas assistance for the first time.
"We've never, ever served beyond 1,500 families," said Pamela Maynor, adding that they will assist more than 90 families for the holidays this year through their Adopt-A-Family program.
The Maynors say the center is receiving support to help meet the increase in people seeking assistance.
"That has been so reassuring and so encouraging that as much as we've needed, people have still been able to support and help," said Pamela Maynor. "But, we are going to need more to continue serving, especially the waitlist."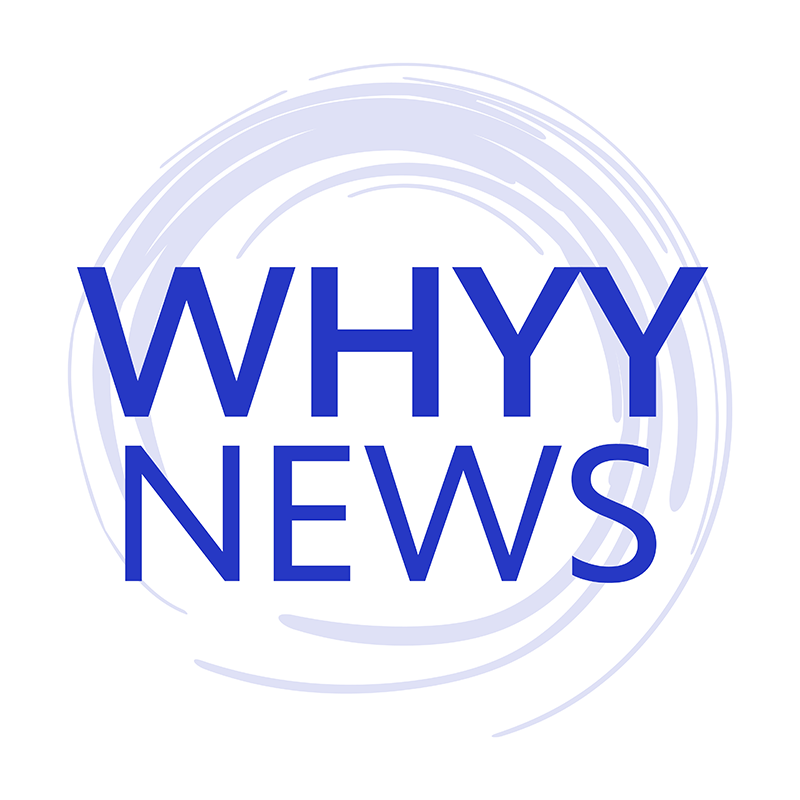 Get daily updates from WHYY News!
WHYY is your source for fact-based, in-depth journalism and information. As a nonprofit organization, we rely on financial support from readers like you. Please give today.