'Like a Samson to the Goliath': The GOP novice who could unseat a South Jersey powerbroker
Senate President Steve Sweeney, one of N.J.'s most powerful Democrats, could lose his seat to Republican Edward Durr in another close race.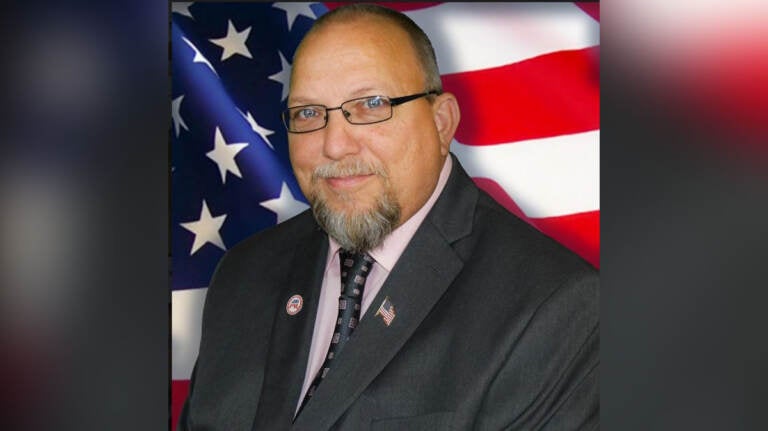 While incumbent Democratic Gov. Phil Murphy managed to eke out a narrow win over GOP challenger Jack Ciattarelli, another more powerful New Jersey Democrat poised to lose his seat.
State Senate President Steve Sweeney appears to be losing his reelection bid. The longtime state senator and South Jersey powerbroker is trailing an unknown Republican challenger who spent little more than 1% of his campaign account.
Edward Durr has a 3% lead over Sweeney, as of 6:30 p.m. Wednesday. While the Associated Press has not officially called the race, political observers say it is unlikely that Sweeney will get enough votes to overtake the novice politician.
Sweeney's presumptive loss in the 3rd Legislative District is the most notable among legislative races where Republicans were successful in claiming seats in South Jersey.
But who is Durr?
"I guess they call him like a Samson to the Goliath," said Jacci Vigilante, chairwoman of the Gloucester County GOP.
By trade, he's been a truck driver for the last 25 years, currently for the furniture store Raymour and Flanagan, according to his LinkedIn profile.
"As blue collar as you can come," he admitted during an online event sponsored by the New Jersey Constitutional Republicans, a group that he became involved with when he got interested in politics.
"[He] works very hard and was fed up with being overtaxed, fed up with the liberal leanings of the existing leadership in New Jersey, and threw his hat in the ring to run against the giant, Steve Sweeney," Vigilante added.
Durr previously ran for state Assembly in 2019. Like Ciattarelli, he campaigned on a lower taxes platform. He also campaigned against executive orders Murphy implemented to mitigate the spread of COVID-19.
"It all comes down to your basic inalienable rights that no man has a right to move that from an individual and with our Legislature who sat by and allowed this to take place without one word out of either the senate president or the speaker," he said. "It was a failure of their job."
The challenger's presumptive win is not the only thing that has everyone's attention. According to state campaign finance statements, Durr's slate, which includes Assembly candidates Bethanne McCarthy Patrick and Beth Sawyer, spent just $153.31 on their campaign. Sweeney's slate, which includes Democratic incumbent Assemblymen John Burzichelli and Adam Taliaferro, spent more than $300,000.
The loss, however, is more of a reflection of the changing political demographics of his district, as opposed to the incumbent himself, who has served in the senate since 2002, according to political observers.
"Steve Sweeney has represented his district very well, which is why he keeps getting reelected and has been reelected handily for years," said Ben Dworkin, director of the Institute for Public Policy and Citizenship at Rowan University. "The 3rd Legislative District has become more conservative over the past few years, but nobody expected this kind of response from the voters in [the district.]"
Though no one saw this coming, there were signs of an impending Republican wave, according to Micah Rasmussen, director of the Rebovich Institute for New Jersey Politics at Rider University.
"Salem County is increasingly a Trump friendly place," he said, adding that Gloucester County has voted increasingly Republican over the last couple of years. "The little seeds that were being planted there were there, you just didn't think it was going to translate for him."
WHYY is your source for fact-based, in-depth journalism and information. As a nonprofit organization, we rely on financial support from readers like you. Please give today.