Less than 1% of Philly cops have tested positive for coronavirus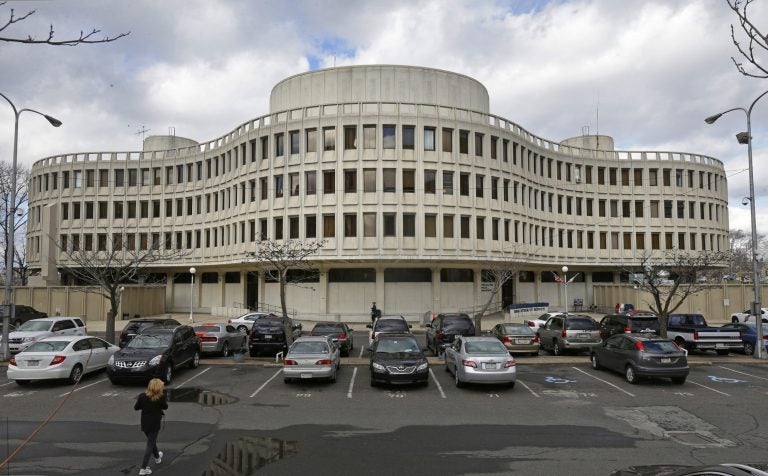 Philadelphia Police Commissioner Danielle Outlaw said Wednesday that less than 1% of her department has tested positive for COVID-19.
The department, the fourth-largest in the country, employs more than 6,300 officers.
"Our numbers are low enough to where I'm not concerned about a need to call for mutual aid or finding other ways to staff our traditionally filled positions," said Outlaw during a virtual news conference, adding that she had been tested for the new coronavirus and that the result was negative.
Outlaw is working from home, and also from police headquarters.
Unlike other major cities, Philadelphia is not releasing details about city employees who have tested positive for coronavirus, though officials did announce Monday that a police department veteran had died over the weekend from COVID-19.
Lt. James Walker, 59, was the first city employee to die from a coronavirus infection.
Internally, the police department is tracking the number of positive cases and quarantined officers, as well as how many cops are awaiting test results, said Outlaw.
The city's police union is also getting those numbers.
"It's very sensitive information," said Outlaw. "It's a fine line and a very delicate balance with releasing information on a daily basis that could also lead to panic or people calling in sick because of fear and paranoia."
All officers have been issued N95 face masks. The department has also begun distributing cloth masks to other police employees, including dispatchers.
All department facilities are being cleaned on a regular basis. Outlaw said she has also asked all employees to limit the number of people sharing the same space at the same time, including staffers who work out of police headquarters.
Additionally, police academy classes have been broken into smaller "clusters" to promote social distancing.
The department is expected to post a full list of its COVID-19 protocols this week. Outlaw said a lot of those procedures run counter to police training, which normally entails close contact with suspects and witnesses.
"Everything that we're doing now is completely counterintuitive to what we're trained to do," said Outlaw. "We're talking about engaging community and including community, but now we're trying to find ways to do that virtually or with distance."
Violent crime, which includes shootings and homicides, is down nearly 25% since March 9, the day before the city reported its first COVID-19 case, according to police. However, it appears that trend may be leveling off.
Last week, the city recorded 220 violent crimes. The week before, there were 217.
Between March 9 and March 23, weekly violent crime totals dropped from 291 to 263.
Weekly shooting totals have barely budged or increased over the last month.
"The world doesn't stop just because we have this overlay of this pandemic," said Outlaw. "It is very, very important that we not only communicate and share data, but to strategize with our local, state and federal partners.
"I'm hoping to get ahead of a lot of this before the weather gets a lot nicer than it has been," she added.
The department is delaying arrests for nonviolent offenses during the crisis, including theft, burglary, prostitution, stolen cars, vandalism and drug charges.