Lawncrest residents get Census lessons
The nearly 100 people at last night's Lawncrest Community Association came out to see Richard Sumpter, a representative for Census 2010. And Sumpter had some startling news for them.
"Over the last 20 years, only 56 percent to 57 percent of the Philadelphia popular has been counted," Sumpter told residents as he tried to stress the importance of filling out the Census. As a result, he said, the city's congressional representatives have gone from 31 to 19 in the last two decades.
Now with 435 billion federal dollars set to be divided among the nation's 50 states, Philadelphia could have a lot to lose — or gain.
Though the deadline for the Census has passed, the government has not yet given up on encouraging people to return the questionnaire. Throughout the rest of Spring and Summer, Census employees will be knocking down the doors of people who've yet to complete the form. Sumpter warned residents of imposters, and gave some tips for spotting the real deal.
Census employees will:
wear badges
never ask for your Social Security number, citizenship status or criminal background
not come into your home unless you offer
2nd District Crime Update
Community Relations Officer Mark Mroz presented the most recent numbers. The below data goes back as far as March 16.
-6 robberies with one arrest
-13 aggravated assaults with nine arrests
-10 burglaries with one arrest
-1 murder with persons of interest
-overall violent crime down 24% in the area since this time last year
"The only thing we care about is counting people," Sumpter said. And care they do. Employees will knock on your door up to six times in an effort to count your home.
Sumpter provided statistics for those who've been counted so far in the 2010 Census. Seventy-one percent of Americans have sent back the Census 2010 form so far, compared to 75 percent of Pennsylvanians and 62 percent of Philadelphians. Sumpter didn't have hard numbers, but said the Lawncrest area had returned slightly more than the city's 62 percent. But he was quick to point out that in school, 62 is a failing grade. Sumpter even when so far as to speculate that if the city had gotten its appropriate Census dollars in 2000, it probably "wouldn't have had to close libraries and pools."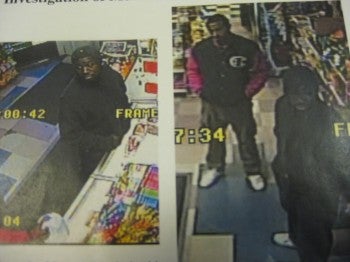 Also at last night's LCA meeting…2nd District Police released surveillance footage of persons of interest in the April 9 murder of a teenager…Councilwoman Marian B. Tasco presented a citation in honor of the 18th birthday of resident Joseph Swing…The 2nd District PDAC will host an Officer Appreciation Day May 5, and is need of volunteers. Meanwhile, Lawncrest Town Watch is at its lowest member rate ever, and is in desperate need of help…The Fourth of July parade will "definitely" happen, said committee member Gary Weaver. Fireworks are up in the air, but fundraising letters will be delivered in the coming week.