How West Philadelphia businesses answer MLK's call to action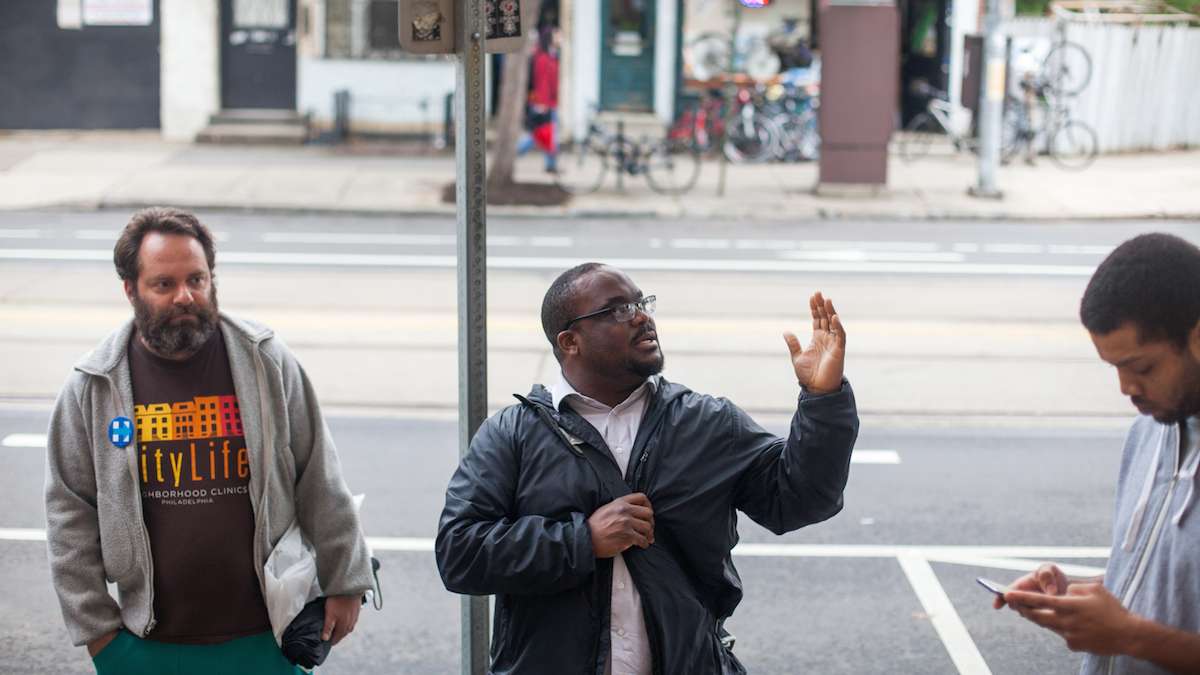 By Jabari K. Jones
"We've got to realize that the moment is before us!" Those are the words that Dr. Martin Luther King Jr. used to energize a thunderous, cheering crowd at the corner of 40th and Lancaster Avenue in August of 1965. He called upon African Americans to join the movement, to lend their voices and become advocates in the national struggle to end segregation and discrimination and promote affordable housing and equal economic opportunities. Dr. King rallied that now was the time and at that moment everyone could work together to solve the problems of the day.
The platform from that speech is still relevant even today. More than fifty years later, advocates across the city and country are still fighting for true equality and opportunity. But while the national outlook can seem gloomy, I see real and inspiring progress every time I visit Lancaster Avenue. On this historic West Philadelphia corridor, I see progress towards Dr. King's vision and a handful of motivated organizations that are actively answering his original call to action.
The Lancaster Avenue 21st Century Business Association, for example, is a champion for economic opportunity for the small businesses located along the avenue, many of them African-American owned enterprises. The volunteer-led organization embodies Dr. King's values of service and unity as it actively looks for ways to work with new residents and University students of all shades to benefit businesses and the community at large. LA21 is a true community champion and hosts conversations on critical neighborhood issues and directly advocates to elected officials at all levels of government to advance economic opportunity.
And LA21 isn't the only Lancaster Avenue organization that's responding to Dr. King's call. The People's Emergency Center (PEC) is one of the oldest homeless shelters and human service non-profits in the city. From its headquarters on the avenue, PEC advocates for the homeless and provides affordable housing, counseling services, and workforce training to help residents in one of city's poorest neighborhoods find jobs.
The newest restaurant on Lancaster Avenue and the city's first pay-what-you-can restaurant is another example of the innovative work happening on the corridor. The EAT Café, a partnership between Drexel University's Center for Hungry Free Communities and Vetri Community Partnerships provides healthy, quality meals for those in the neighborhood without the financial means to do so for themselves. EAT Café is supported in-kind by donors and patrons that visit each week and pay it forward for others that cannot afford to so.
New players like EAT join longtime anchors in keeping Dr. King's legacy of service alive. Every year, Pearl Bailey-Anderson, the owner of LA Pearl Beauty Emporium, commemorates Dr. King's birthday with an annual service event that provides free grooming services to homeless and low-income residents.
Todd Rose is the owner of Telrose Printing, which has an office on the avenue. The printing company also sponsors local community events. Other business owners volunteer their time to support the Lancaster Avenue Day Parade, an annual celebration of the community's rich history and diversity, and the Lancaster Avenue Jazz Festival, which brings live music to Saunders Park every Summer.
But the local impact of the avenue's businesses extends far beyond festival days. They hire from the surrounding neighborhood, creating economic opportunities for residents. Each summer, for example, dozens of high school students intern with business owners, learning about entrepreneurship, administration. Through this unique opportunity, young people from the community learn what it's really like to own and operate a small business. Many of them will receive priceless mentorship from business owners long after their internship is complete.
Volunteers dedicated hundreds of hour each year on the corridor, supporting projects like community cleanups, restoring murals, creating new pieces of public art and other beautification projects.
These actions contribute each year to keeping the legacy of Dr. Martin Luther King Jr. alive and well. I commend businesses across West Philadelphia for their commitment to giving back. Seeing these activities firsthand year after year, I know that the values that Dr. King stood for and expressed in 1965 have been preserved on Lancaster Avenue, just like the monument erected to honor it.
Indeed, the moment is before us, and on at least one Philadelphia corridor, businesses and community organizations are seizing it.
Jabari K. Jones is the President of the West Philadelphia Corridor Collaborative and a former board member of the Lancaster Avenue 21st Century Business Association. Twitter @RealJabariJones
WHYY is your source for fact-based, in-depth journalism and information. As a nonprofit organization, we rely on financial support from readers like you. Please give today.