Krasner apologizes for comments on Philly's violence crisis
Surrounded by community supporters who accepted his apology, Krasner said his comments on Philadelphia's violence epidemic "unintentionally hurt people."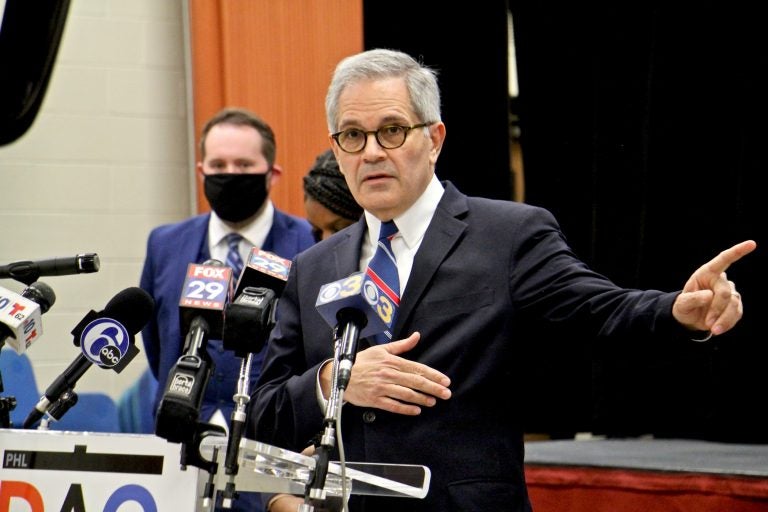 Philadelphia's District Attorney apologized on Monday for comments he made last week that the city does not have a violence crisis, surrounded by community supporters who accepted his admission of wrongdoing.
Krasner made a new statement during his weekly violence update, this time from the Love Zion Baptist Church in North Philadelphia — not far from the scene of several carjackings in recent weeks, including one that resulted in the murder of the car owner.
"My words unintentionally hurt people," Krasner said. "It was never what I wanted to do … I know that those words were the wrong ones. I chose them. They came out of my mouth … I failed in not acknowledging the pain and suffering that disproportionately affects people of color and poor people, so for that, I am truly sorry."
Last Monday, during an exchange with reporters, Krasner acknowledged that the city does have a gun violence crisis, while insisting on pointing out that police statistics show overall violent crime is down in Philadelphia.
"We don't have a crisis of lawlessness. We don't have a crisis of crime. We don't have a crisis of violence," he said.
The comments drew criticism from some community leaders, as well as former Philadelphia Mayor Michael Nutter, as insensitive to the dangers and heartbreak faced especially by many Black and Latino residents as more than 500 people were murdered so far this year. The vast majority of homicide victims have been young Black men.
Paula Peebles of the National Action Network was among those who stood with Krasner on Monday to say she accepted his apology because of his track record as the city's district attorney.
"For the past four years, our community — particularly, the activists, the professionals, the leaders in our city — have had an opportunity and access within our community that we have never experienced," she said.
The Rev. Mark Tyler of Mother Bethel AME Church in Philadelphia also spoke in defense of Krasner, noting his staunchly progressive approach to the criminal justice system compared to previous district attorneys.
"We're here today because we don't want to go backwards," he said. "That change is always difficult, and casting a new vision in particular around public safety is one that's hard for people to imagine. It is easy to think that if we just simply go lock up all the Black and brown boys in the city of Philadelphia, which past administrations have done, somehow that will make us safer when, in fact, it makes us less safe."
City Councilmember Jamie Gautier said while his remarks of last week were "insensitive," the city's top prosecutor "understands the spike in violence and gun violence that we're seeing is not just about enforcement. He understands that the areas where we've seen violence have been disinvested for a very long time."
"DA Krasner has apologized to victims privately and publicly, and he understands that he made a mistake," said Movita Johnson-Harrell, founder of The CHARLES Foundation, who once worked in Krasner's office and has lost five loved ones to homicide. "But we need not forget the fact that DA Krasner has been on the front lines, standing with victims, standing with Black and brown victims to ensure that we are doing what's necessary to win, support people through one of the most difficult situations in their life, and to try and make sure that it does not happen to the next family."
When asked if Philadelphia was a safe city, Krasner did not comment either way.
"We have to be specific. We have to be accurate. We have to be truthful. We are seeing a real problem this year with gunpoint robberies, which is a form of gun violence," he said. "We are seeing a terrible spike in gun violence and a terrible crisis in gun violence. All of that is true."
Krasner also read out a list of car-jacking prevention tips, including parking cars in well-lit areas, being hyper-sensitive to your surroundings, and avoiding driving home alone at night. Krasner added not to stop for strangers on the side of the road, and if you are threatened with a weapon, to give up your car.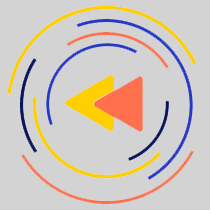 Saturdays just got more interesting.
WHYY is your source for fact-based, in-depth journalism and information. As a nonprofit organization, we rely on financial support from readers like you. Please give today.