Delaware auditor resigns just hours after getting probation, $10,000 fine for misdemeanor crimes
Gov. Carney has indicated he would exercise his constitutional duty to remove the first statewide elected official ever prosecuted while in office.
Convicted Delaware auditor Kathy McGuiness resigned Wednesday, just hours after a judge sentenced her to probation for misdemeanor official misconduct and conflict of interest convictions related to hiring her daughter.
Gov. John Carney had indicated he would exercise his constitutional duty to remove her from office upon her sentencing, which occurred about 10:45 a.m. in Kent County Superior Court.
Instead, Carney's office announced about 3 p.m. that he received a letter from McGuiness saying she would resign Wednesday at 4:30 p.m., according to gubernatorial spokesman Emily David.
Carney accepted her resignation and will name a replacement for the office until January, when the new auditor, either Democrat Lydia York or Republican Janice Lorrah, takes the oath. York had trounced McGuiness in the Sept. 13 primary.
"There's important work that has to be done in the auditor's office over the next couple of months including the Comprehensive Annual Financial Report,'' David said.
The state Constitution stipulates that "the governor shall remove from office any public officer convicted of misbehavior in office or of any infamous crime." But Carney had pointed out that defendants are not officially "convicted" until the judge pronounces them so at their sentencing.
McGuiness did not respond to requests for an interview Wednesday, either after sentencing or after Carney said she was resigning.
But David released her brief letter. "It has been an honor and privilege to serve as the auditor,'' McGuiness wrote, "and I am proud of the work accomplished by the dedicated professionals in our office on the taxpayers' behalf. With that said, regardless of my well-placed intentions, I feel it is important to therefore offer my resignation to you today."
Prosecutors had sought a 30-day prison sentence and $30,605 restitution to the state, citing McGuiness' lack of remorse and other aggravating factors. Instead, Superior Court Judge William C. Carpenter Jr. sentenced McGuiness to a year of probation, 500 hours of community service, and a $10,000 fine.
In July a jury found her guilty of three counts, including illegally structuring a consulting contract at the auditor's office for a firm that worked on her 2018 campaign.
Jurors acquitted her of two felony counts: a theft charge stemming from her daughter's state job, and an intimidation charge for allegedly spying on employee emails and seeking to intimidate whistleblowers.
In August, Carpenter vacated the structuring conviction but upheld the two others. McGuiness is appealing the convictions to the state Supreme Court.
After her primary defeat, McGuiness told WHYY News she was hoping for a sentence of probation and public service. But in the sentencing memo unsealed Tuesday, her attorney Steve Wood argued that probation wasn't necessary.
"The imposition of a $1,000 fine on top of the public criticism and political loss that she has already faced — as well as the possibility of removal that she now faces — is punishment enough," Wood wrote.
The state's sentencing memo asked for prison time, however.
"Because this case involves the most serious breach of public trust in recent memory; a complete lack of remorse from the defendant; and the defendant continued her criminal conduct — employing and paying her daughter long after the guilty verdict — the state asks for a sentence that will make clear the consequences of her continued, unabashed actions," the memo by prosecutors Mark Denney and Nicole Mozee said.
For official misconduct, they urged Carpenter to send McGuiness to prison for 30 days, place her under probation for 11 months, and order her to reimburse the state $6,950 for an excess payment above the $45,000 contract to My Campaign Group.
For the conflict of interest, prosecutors sought one year of low-level probation plus restitution to the state of $23,655, which they said was the amount her daughter Saylar McGuiness "earned from her illegitimate employment."
Denney said McGuiness was contrite before Carpenter sentenced her, and that he was satisfied that justice has been done.
"This is the first-ever statewide official who's been convicted of abuse of office while in office. So that's groundbreaking,'' he said. "And these cases are difficult. They're important. We think it sends a message beyond just this case that we're serious about confronting public corruption. No matter how hard it is, we're willing to take these cases on."
Attorney General Kathy Jennings, who initially announced the grand jury indictment of McGuiness a year ago, praised her team and whistleblowers in the auditor's office.
"After a historic year-and-a-half-long investigation and prosecution, our state can finally close this shameful chapter of our history," Jennings said in a written statement. "We will continue to ensure that nobody in this state is above the law or beneath justice."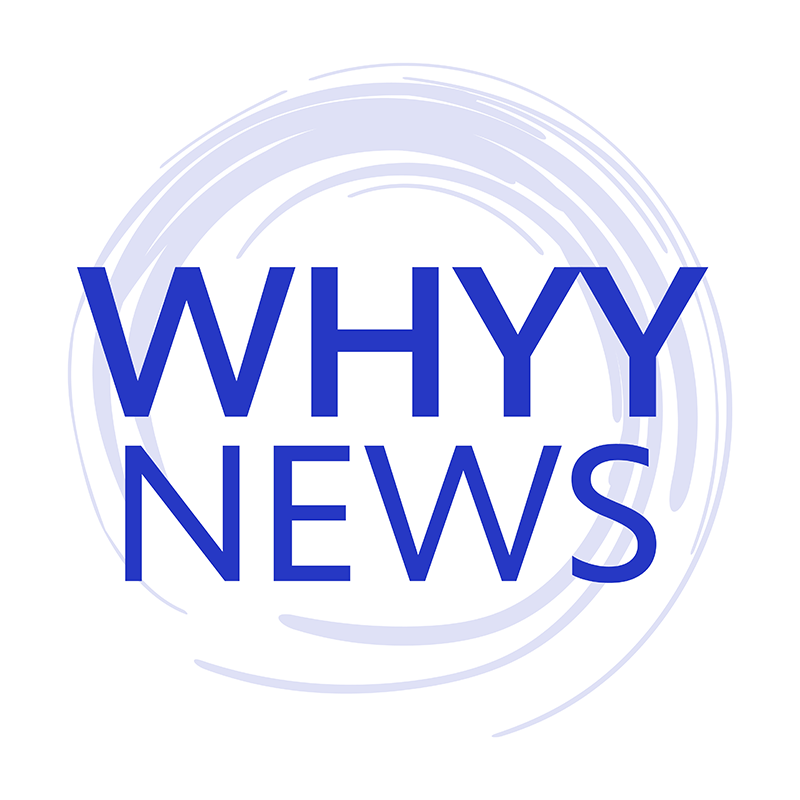 Get daily updates from WHYY News!
WHYY is your source for fact-based, in-depth journalism and information. As a nonprofit organization, we rely on financial support from readers like you. Please give today.